Capturing precious moments on our phone lets us cherish them forever, but isn't it better to just enjoy the moment and leave the technology aside, at least for a while? Well, singer Miranda Lambert obviously believes that her fans should fully enjoy her singing.
During a recent performance in Las Vegas where she currently has her residency, Miranda began performing her hit song Tin Man but she stopped after a few tunes in order to address some girls at the audience, which sparked mixed reactions.
Namely, a group of girls were taking selfies while sang and she expressed her frustration over their action. "I'm gonna stop right here for a second… These girls are worried about their selfie and not listening to the song. It's p***ing me off a little bit," she said as she pointed to the crowd.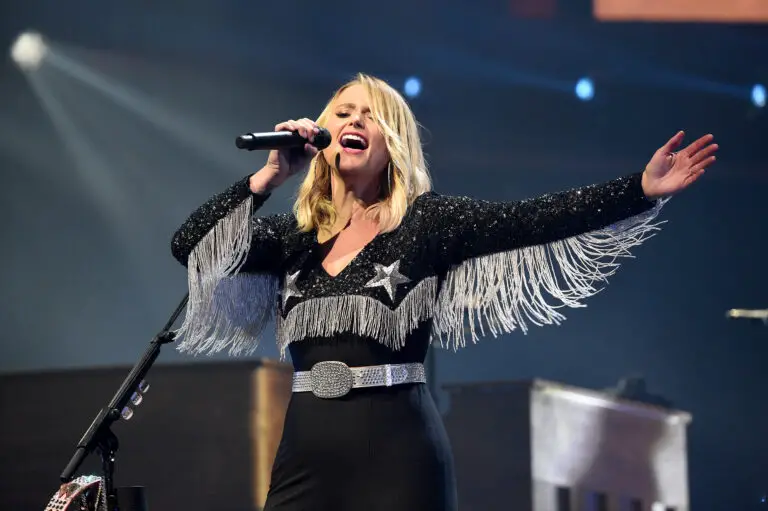 A number of attendees cheered the singer who went on to say, "I don't like it, at all. We're here to hear some country music tonight; I'm singing some country damn music." She then told the group to sit as she started the song all over again.
However, there were those who disagreed with Miranda and left the show as a sign of protest, and the opinions of the online community has been divided.
One of the fans filmed the incident and posted it online. As expected, comments came pouring in with some supporting Miranda and other saying she didn't treat her fans the way she should have.
"I love Miranda, but what?" one person wrote.
Another used said, "I mean give the artists you paid tickets for your undivided attention… you don't need to record everything. EMBRACE IT."
Most of the comments criticized the country singer saying that since fans had paid for tickets, they should be allowed to capture moments and react to the performance they way they feel like reacting.
Yeah I would've left, f*** that," one person wrote. "They paid to be there. If you don't want pictures then don't allow phones. That's ridiculous."
Another person suggested: "I've seen tons of people record their reactions to hearing their favorite song live… I feel like they were just excited, that's so uncalled for."
A further comment read: "And that's when I'd have walked out."
What do you think of this?
Please SHARE this article with your family and friends on Facebook.
Bored Daddy
Love and Peace