Matt LeBlanc has broken his silence over the passing of his castmate and friend Matthew Perry who died October 28.
Perry was struggling with alcohol and drug abuse for many years, but as per those close to him, at the time of his sudden passing, he was sober. The actor, who's probably best known for the role of witty Chandler Bing in the cult TV show Friends, was found in the hot tub of his LA home.
The exact cause of death is yet to be revealed, but according to the first responders, he died of drowning. No illegal drugs were found at the scene.
Over the course of ten years, the period Friends was being filmed, Perry and the rest of the cast translated the on-screen friendship and chemistry into their private lives. As expected, the rest of the 'friends' were completely heartbroken by the loss of Perry, whom they considered family.
Their jointed statement following Perry's tragic passing said, "We are all so utterly devastated by the loss of Matthew. We were more than just cast mates. We are a family.
"There is so much to say, but right now we're going to take a moment to grieve and process this unfathomable loss… For now, our thoughts and our love are with Matty's family, his friends, and everyone who loved him around the world."
As expected, they attended Perry's funeral. He was laid to rest at Forest Memorial Park in Los Angeles.
"…Matthew was an incredibly gifted actor and an indelible part of the Warner Bros. Television Group family. The impact of his comedic genius was felt around the world, and his legacy will live on in the hearts of so many…," the statement by the Warner Bros read.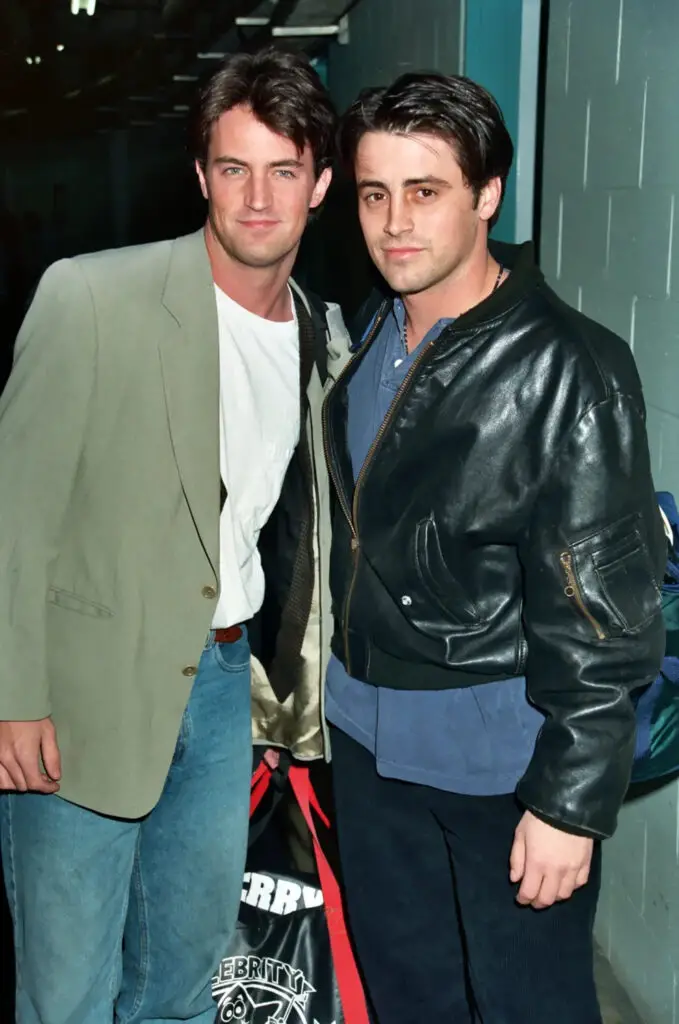 Although he was a huge name in the world of film, Perry wanted to be remembered as someone who never failed to provide help to those who were fighting the same battle as him, that with addiction.
"…the dreams now—the best thing about me, bar none, is if somebody comes up to me and says, 'I can't stop drinking, can you help me?' I can say, 'Yes.' And follow up and do it. That's the best thing. And—I've said this for a long time—when I die…I want that to be the first thing that's mentioned…," he wrote in his memoir.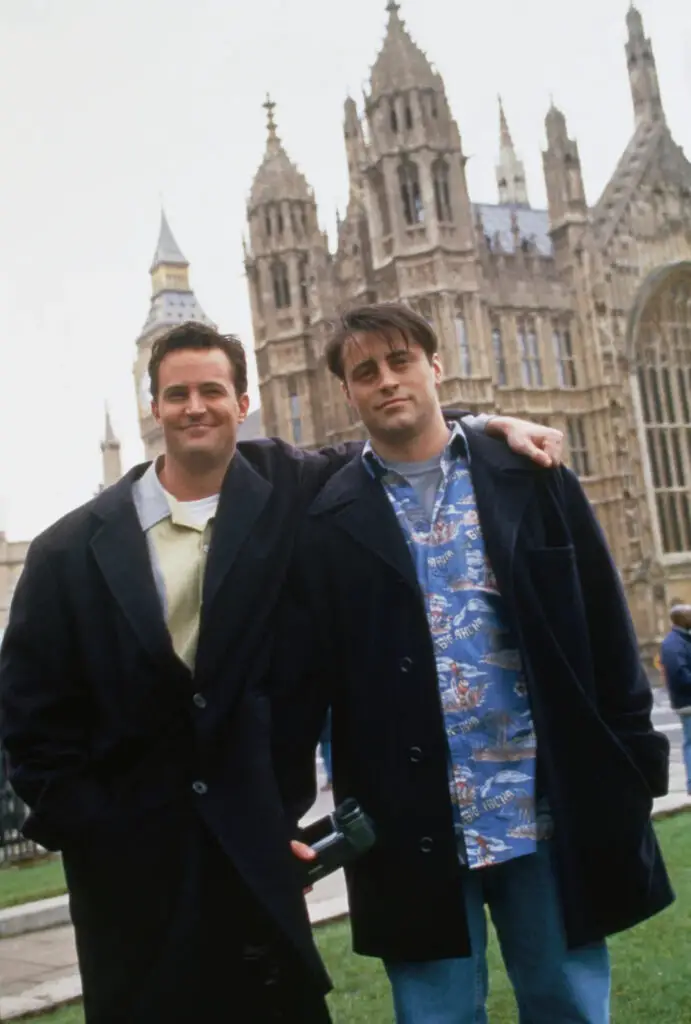 According to Perry, the co-stars of Friends were well aware what he was going through because he struggled with addictions while filming some of the seasons, and he credited them for rallying around him in his time of need: "They were understanding, and they were patient…"
One of Perry's closest friends from the set and out of it was Matt LeBlanc.
Days following his friend's passing, LeBlanc shared a heartfelt tribute. Fans were overwhelmed with emotions and expressed their sadness over his loss.
The Lovesick star posted five pictures showing different moments shared between him and Perry during their time on Friends. His last picture showed the entire cast sharing a sentimental hug.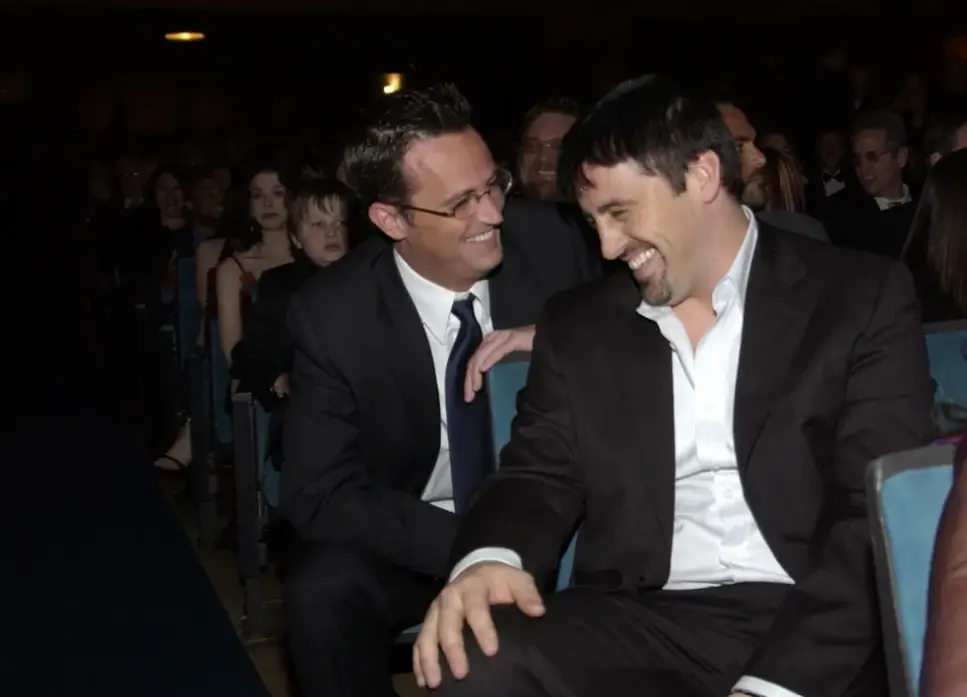 "Matthew. It is with a heavy heart I say goodbye. The times we had together are honestly among the favorite times of my life," LeBlanc wrote on Instagram. "It was an honor to share the stage with you and to call you my friend," LeBlanc's post continued. "I will always smile when I think of you and I'll never forget you. Never. Spread your wings and fly brother you're finally free. Much love." In true Joey fashion, LeBlanc ended his message with a joke: "And I guess you're keeping the 20 bucks you owe me."


Condolences came pouring in, with many writing that the friendship between Perry and LeBlanc was truly genuine.



Please SHARE this article with your family and friends on Facebook.
Bored Daddy
Love and Peace