The sudden and tragic death of Matthew Perry left millions of fans mourning his loss. Best known for the role of Chandler Bing in Friends, Perry left a huge mark in the world of film.
He was found dead in the hot tub of his LA home on October 28, 2023. Spokesperson of the LA Fire Department reported that first responders arrived at Perry's home at about 4 p.m. regarding a "water emergency" of an unknown type, but did not name the actor. Sadly, upon arrival, they discovered Perry's unresponsive body. According to them, there were no drugs of any type at the scene. At the time being, no foul play is suspected.
Over the years, Perry struggled with addictions and he was never afraid to speak publicly of his never ending battles. Prior to his passing, however, people close to him revealed that he was sober.
Besides being a famous name in the film industry, Perry didn't want that to define him. On the contrary, in his memoir, Friends, Lovers, and the Big Terrible Thing, he wrote he wanted to be remembered as someone who was always there to provide help and support to those to battled the same demons as him.
Perry wanted to be a father, but sadly, he never married and didn't have children.
He was, however, involved in several relationships and was even engaged once.
He once dated Julia Roberts but believed he wasn't good enough for her.
"Dating Julia Roberts had been too much for me," Perry wrote in his memoir. "I had been constantly certain that she was going to break up with me — why would she not? I was not enough; I could never be enough; I was broken, bent, unlovable."
"So instead of facing the inevitable agony of losing her, I broke up with the beautiful and brilliant Julia Roberts," he continued. "She might have considered herself slumming it with a TV guy, and TV guy was now breaking up with her. I can't begin to describe the look of confusion on her face."
In 2020, he got engaged to literary manager Molly Hurwitz, but the two announced their split just a year later.
Following his passing, another actress opened up about the fling she had with Perry during the time he still wasn't cast for Friends, Gwyneth Paltrow, who took to Instagram to share her tribute.
She wrote, "I met Matthew Perry in 1993 at the Williamstown Theater Festival in Massachusetts. We were both there for most of the summer doing plays. He was so funny and so sweet and so much fun to be with," along with a photo of Perry from his early days.
"We drove out to swim in creeks, had beers in the local college bar, kissed in a field of long grass. It was a magical summer. He had shot the pilot of Friends but it had not aired yet. He was nervous, hoping his big break was just around the corner. It was," she continued, adding that the two stayed friends for a while but eventually "drifted apart."
"I hope Matthew is at peace at long last. I really do," Gwyneth Paltrow concluded.
Another one of Perry's exes, Fisher, also dedicated a post to the late actor. In her heartfelt caption, she wrote, "Once upon a time… you were a major part of my younger life…"
His ex fiance dedicated a lengthy post speaking about the late star. In it, she said that no one had an impact on her as powerful as that Perry had.
 

 

View this post on Instagram

 
Though she wasn't really an ex, Valerie Bertinelli and Perry shared a moment of intimacy at one point during his life. In his memoir, Perry disclosed: "Valerie and I had a long, elaborate make-out session. It was happening—maybe she felt the same way I did. I told her I had thought about doing that for a long time, and she had said it right back to me."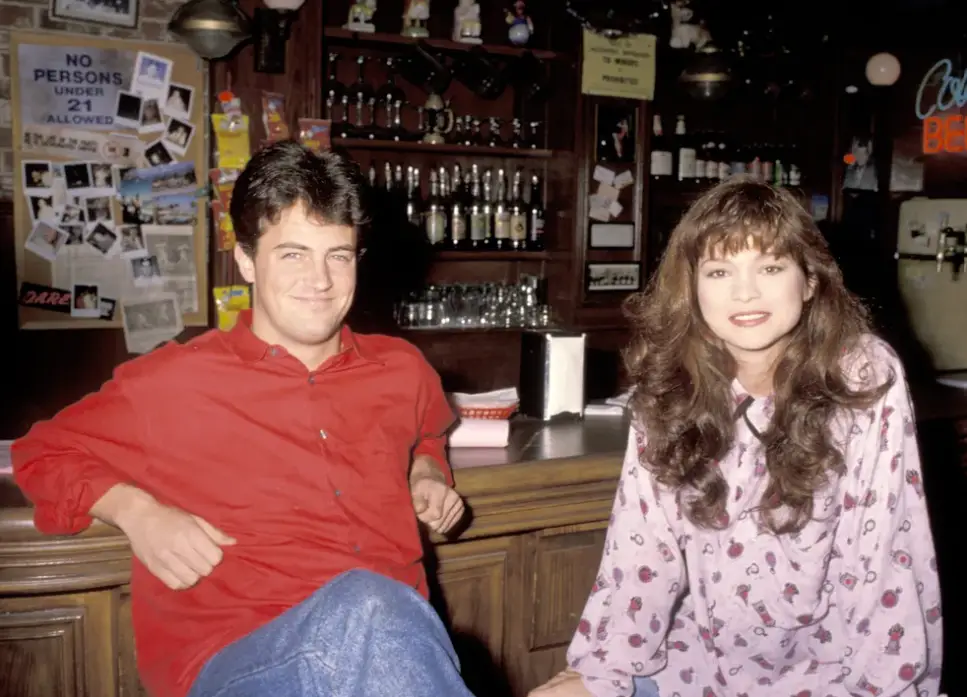 At the time Perry's memoir was released, Valerie responded to Perry's confession in a TikTok video. "Anyone misbehave in their 20's and early 30's? Are you mortified?" she said.
For a great part of 1999, Perry dated an actress called René Ashton. Following Perry's passing, she posted a never-before seen photos of herself and the late star.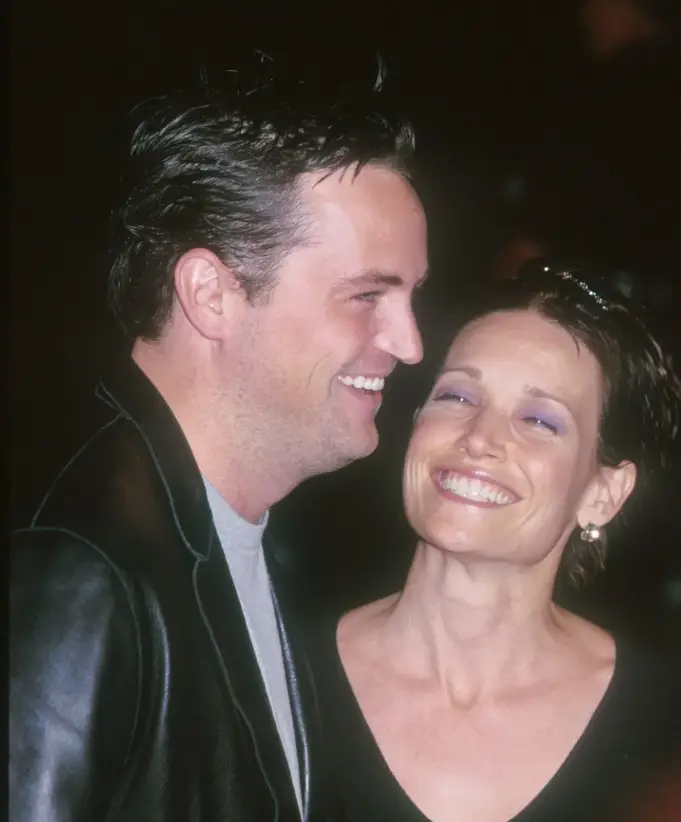 Her post showed an array of private pictures of the two sharing tender moments where they were cuddling, kissing, and enjoying each other's company. The post was captioned, "More beautiful than an Audrey Hepburn movie you did say…"
Perry's passing left a huge void in many people's hearts, he was truly a very special person. May he rest in peace.
Please SHARE this article with your family and friends on Facebook.
Bored Daddy
Love and Peace