James Tadman's life turned into hell in just a period of several months. The happy family life he has been hoping for vanished in just a blink of an eye. Losing his two-year-old daughter was the devastating event that ruined his life.
Marcie Tadman's life was too short. This cute little girl was admitted to Royal United Hospital in Bath, England upon doctor's conclusion that she had pneumonia. However, as soon as the treatment for pneumonia started, another deadly threat came – she suffered a fatal cardiac arrest.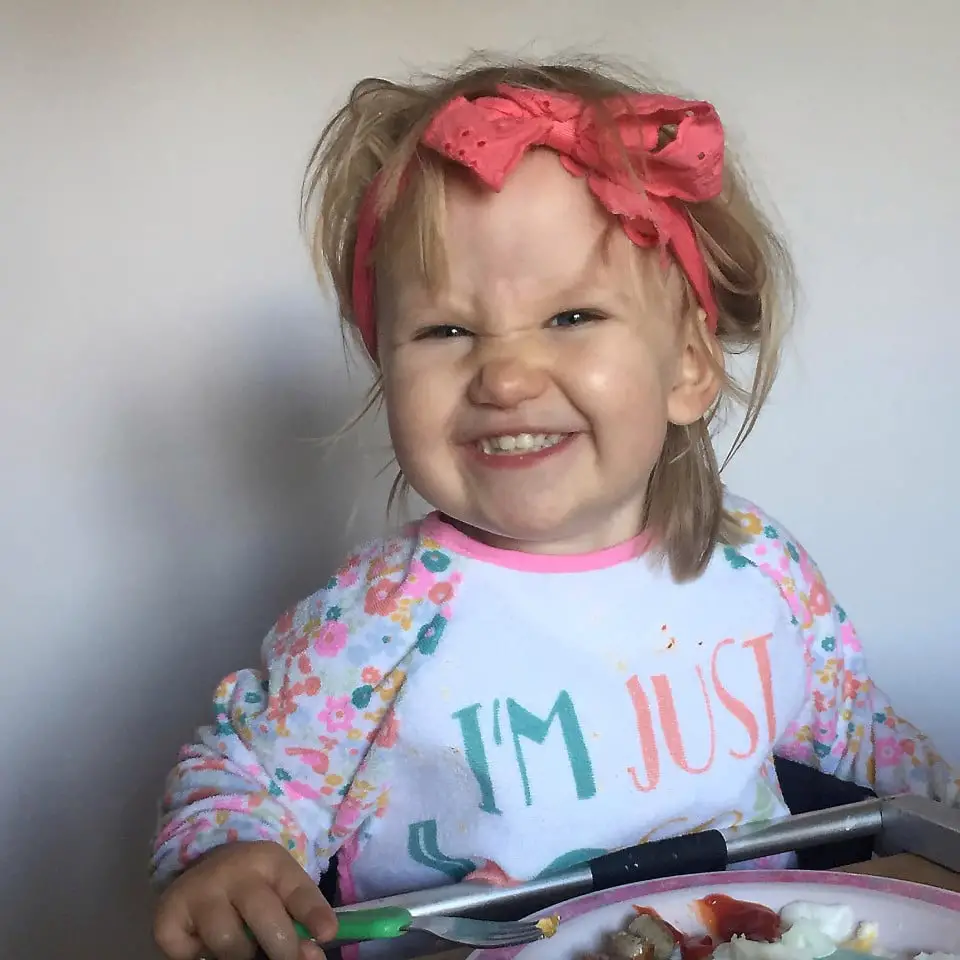 Little Marcie's heart could not survive. This little angel passed away on 17 December 2017. Marcie had sepsis. James' life fell apart. After his wife's death, this tragedy was too much for him to bear. Regarding this, he says:
"SHE LOOKED AT ME AND SAID 'OKAY DADDY'" BEFORE SHE "WENT LIMP".

THE DEVASTED FATHER WENT ON TO SAY:

"AS YOU CAN ALL APPRECIATE, MY FAMILY AND I HAVE BEEN THROUGH HELL AND NO WORDS CAN ADEQUATELY DESCRIBE HOW WE ARE FEELING."

"WE HAVE LOST A VERY BEAUTIFUL, CARING LITTLE GIRL WHOSE SMILE WOULD LIGHT UP ANY ROOM AND MELT ANY HEART."

"WE PUT OUR TRUST IN THE ROYAL UNITED HOSPITAL, ASSUMING THAT OUR LITTLE GIRL WOULD BE GETTING THE VERY BEST CARE BUT TRAGICALLY THAT WAS NOT THE CASE.

"THE HOSPITAL'S OWN INTERNAL INVESTIGATION HAS IDENTIFIED A NUMBER OF FAILINGS AND THESE HAVE BEEN DESCRIBED BY ONE EXPERT AS 'SYSTEMIC' IN NATURE.

"WE CAN ONLY HOPE THAT LESSONS HAVE BEEN LEARNT AND THAT EVERY CHILD THAT RECEIVES TREATMENT AT THE HOSPITAL IN THE FUTURE WILL BE BETTER PROTECTED."

"THE ONLY CRUMB OF COMFORT I CAN TAKE FROM THE IMPOSSIBLE SITUATION I FIND MYSELF FACING IS THAT MARCIE HAS BEEN REUNITED WITH HER MUMMY, MY WIFE, WHO SADLY LOST HER FIGHT AGAINST CANCER IN JULY 2017."
The symptoms that this girl had  somehow remained unchecked. Just a day before Marcie's death, James took her to the ER. She had all of the sepsis symptoms. Dr. Claire Verey now regrets for not checking and testing the girl for sepsis. A mistake that took her life.  During the official inquiry, the doctor said:
"MY DIAGNOSIS WAS BASED PURELY ON THE MARCIE I SAW IN FRONT OF ME.

"IN MY MIND, MARCIE TADMAN WAS DEFINITELY AN UNWELL CHILD.

"I RECONCILED ALL THE OBSERVATIONS I HAD IN FRONT OF ME WITH BACTERIAL PNEUMONIA.

"THIS IS MY ONLY EXPLANATION FOR NOT DOING ALL THE SEPSIS TESTS.

"I CANNOT FULLY EXPLAIN WHY SEPSIS DIDN'T POP UP IN MY HEAD.

"IT'S JUST I GENUINELY FELT THAT ALL THE SIGNS POINTED TO PNEUMONIA.

"RATHER THAN USING THE SCREENING TOOL I USED MY OWN JUDGEMENT LOOKING AT MARCIE AS SHE WAS IN FRONT OF ME.

"I APOLOGISE WHOLEHEARTEDLY FOR WHAT HAPPENED TO MARCIE."
Furthermore, James explains:
"I EXPLAINED TO MARCIE THAT EVERYTHING WAS OKAY AND THEY WERE GOING TO GO TO ANOTHER ROOM.

"SHE LOOKED AT ME AND SAID, 'OKAY, DADDY'. WHEN THE NURSE FINISHED GIVING THE FLUIDS MARCIE LOOKED AT ME, TOOK ONE BIG BREATH AND SHE LOOKED STRAIGHT INTO MY EYES.

"I HAD HOLD OF HER OTHER HAND AND WAS STROKING IT, TELLING HER SHE WAS GOING TO BE OKAY, SHE JUST SEEMED TO TURN OFF WHEN SHE EXHALED AND WENT LIMP."

CORONER MARIA VOISIN LISTED A RANGE OF FAILINGS BY THE HOSPITAL AND RECORDED A CONCLUSION THAT MARCIE DIED FROM NATURAL CAUSES CONTRIBUTED TO BY NEGLECT.

"I CONSIDER THAT PUTTING THESE BASIC FAILURES TOGETHER LED TO THE GROSS FAILURE TO PROVIDE OR PERFORM ANY EFFECTIVE MEDICAL TREATMENT," SHE SAID.

"I FIND THAT THE GROSS FAILURE HAS CAUSED OR SIGNIFICANTLY CONTRIBUTED TO MARCIE'S DEATH."
With sorrows in our hearts, we express our condolences to James. We do hope this little angel will find peace in the Heavens, since she was an angel even here on the Earth!