Steve Harvey – you just can't miss that man on TV. His dedication to entertain us and keep us laughing resulted with numerous shows. Whether it is on the Internet or on TV, it is always easy to find Steve's shows. For years he has been making the nation laugh and he still continues doing the great job.
Steve Harvey's career started in 1985. During this time, he has been acting and performing as a stand-up comedian in several local club. That experience helped him to master his skills, especially acting. As a result of that he made it to the finals of the Second Annual Johnnie Walker National Comedy Search.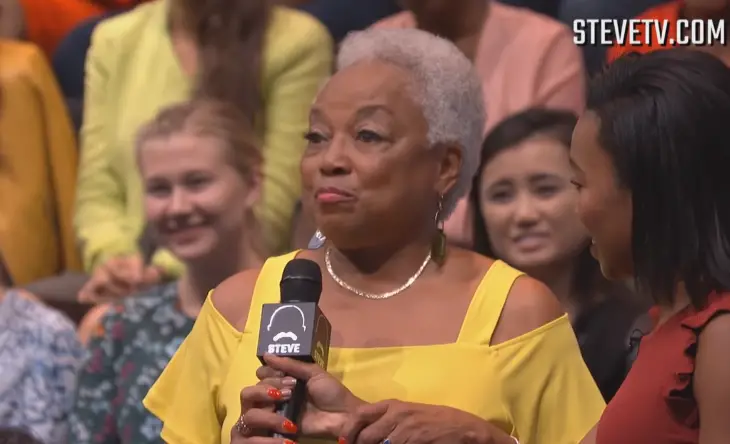 That was just the beginning. Soon afterwards, he ended up hosting Showtime at Apollo. The nation-wide success was guaranteed with his The Steve Harvey Show. Nowadays, his Hey Steve is amusing the audience like never before. This talented comedian and host never fails our expectations.
Hey Steve prepared us another pleasant surprise. This time, the show's star was accompanied by an elderly lady. Since Steve Harvey is well-known for his interaction with the audience, he almost never refuses a proposal given by the crowd. The lady proposed a challenge and of course Steve accepted it.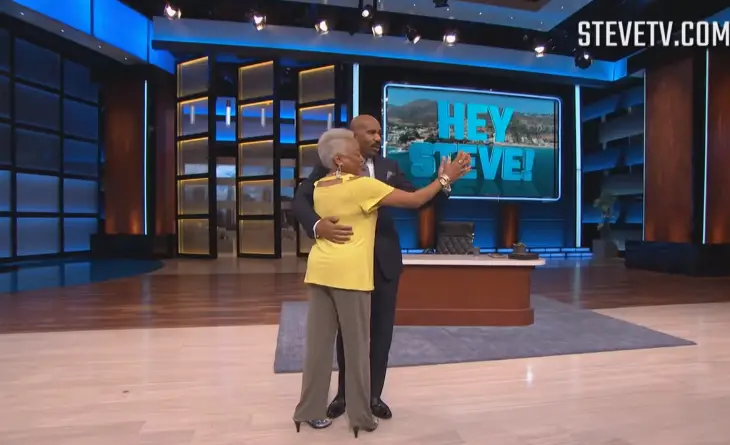 The lady asked Steve if he can show some of his moves on the dance floor. Steve was more than glad to accept it. Their dance began slowly. They took their positions and started amusing the crowd. Even though they have never planned anything prior the show, they looked like a perfect dancing match. As the music was speeding up, so these two dancers started dancing more energetically. The fun they had is obvious and the crowd enjoyed in this lovely act.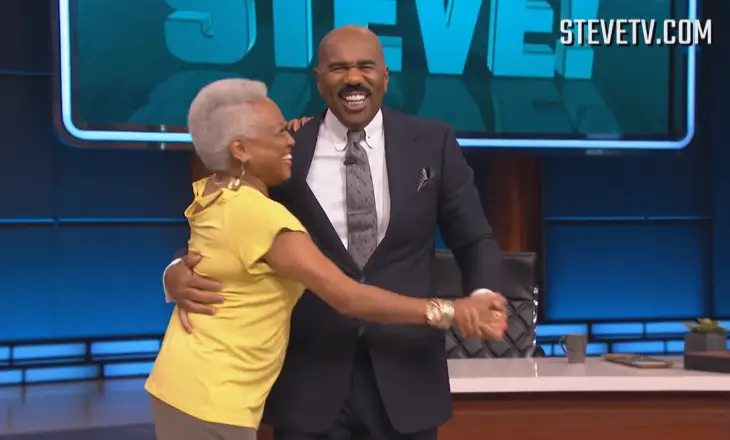 Nevertheless, in his professional career Steve Harvey proved that he is not good only in acting. In 2009 Steve became a best-selling author with his relationship advice books. His thinking and pieces of advice are appreciated by millions of readers. In 2010 he even took over Family Feud. He indeed amazes us whenever a project is undertaken by him.
Steve's special characteristics is that he knows how regular people think and feel. His life prior becoming a famous host helped him a lot in understanding people. People indeed feel that Steve is part of them, not considering him as those untouchable celebrities.
Enjoy the dance show Steve has prepared for us!