Joey and Rory were a beloved country music duo up until 2016, when Joey lost her battle to cervical cancer and said the last goodbye to her husband and their two-year-old daughter Indiana.
Ever since the loss of the person he loved the most, Rory spent his days taking care of Indy. No matter how much it hurt, he always knew he had to remain strong for his little girl. Sweet Indy is 6 today, and her father says she's the best thing that has ever happened to him.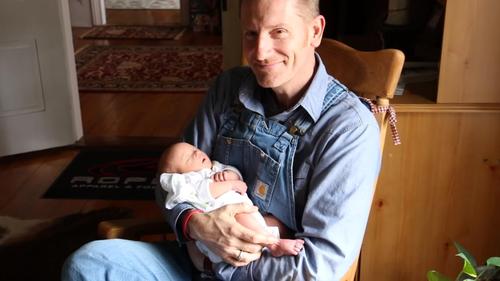 Despite the sadness and the grief that came with Joey's passing, Rory never stopped inspiring his fans by sharing stories of his and Indy's everyday life on his blog "This Life to Live." People love how devoted, supportive, and loving Rory is. Raising a girl all by himself isn't an easy task, but he believes Joey's spirit is still there and guides him through the way.
Indiana was born a few months before her mom's diagnosis and Rory and Joey didn't know she had Down Syndrome until she was welcomed into the world. But that never bothered them even a bit. On the contrary, they knew Indy was a blessing and now Rory wants the whole world to know that by paying emotional tribute to his girl.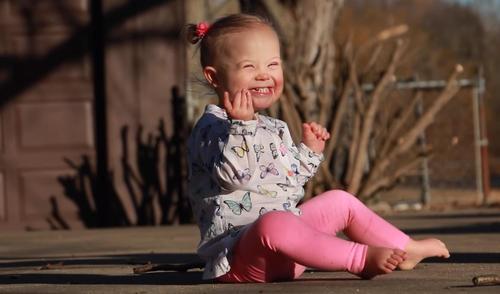 In one of his blogs he titled "Crib Notes" Rory speaks of Indy and says, "God doesn't make mistakes." He wants people to know that being a girl with Down Syndrome doesn't make Indy less loved, or a mistake, as some people would say. No child can ever be a mistake, regardless of how they look. And Indy is a real beauty.
Rory goes on writing how his daughter's life is as meaningful as that of any other child out there. She has her likes, dislikes, and dreams.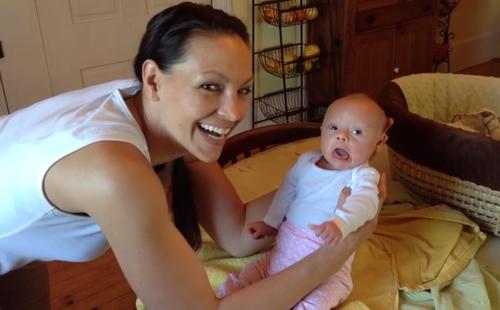 "…somewhere between 70 – 90% of pregnant mothers that get tested and learn that their unborn child has down-syndrome abort the baby. I get it though. The world has told us that they are less. A mistake. But I don't believe they are. At least I know Indiana's not. When she was born, Joey and I said, 'this is the child God wants us to have', and we believed it. And we were right. I can not imagine Joey not having those two years to be a mama to Indiana and get to experience the love and happiness that Indy brought to her," Joey wrote.
Rory, we are very glad you shared your daughter's story with us and brought a spotlight to these incredible kids.
Take a look at the emotional video below.