"Dr. Phil," the talk show we all love so much, and the host, Dr. Phil himself, cover a variety of topics from the everyday of many families. They discuss and resolve issues around parents-children relationships, dysfunctional families, financial planning, weight loss, and way beyond this.
I'm sure you remember Danielle Bregoli, then 13-year-old girl who had a violent relationship with her mother. Her famous phrase she said during Dr. Phil's show "Cash me ousside, howbow dah?" was soon turned into a meme and she became sort of a celebrity. It helped her launch a career in the music industry.
This time, another girl that was guest at the show is stealing people's attention, and again, all for the "wrong" reasons.
Nicolette Gray, 15-year-old girl from California, is mad at her mom for reducing her $5,000 a month allowance to "just" $1,000, forcing her "to live like a peasant."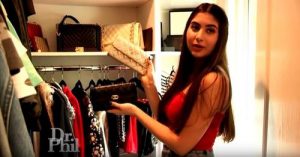 Nicolette enjoyed a lavish lifestyle and spent huge amounts of money on designer clothes and handbags. What's most, she proudly calls herself a "brat" and wan't her old life back. Apparently, $1,000 a month is way too low for her to be able to allow all her whims.
Her mom, Nina Gray, says how her daughter can't control her spending and has already piled up massive credit card bills.
Despite reducing her allowance, Nina also invited a family friend named Joel to live with them and keep an eye on how much Nicolette spends.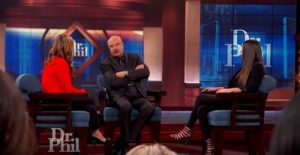 Nicolette tried to make the audience feel sorry for her as she complained how she needs $2,500 just to cover her "basic" needs and she's now always short on money.
Nina, however, believes she had to do something in order to stop her girl from becoming spoiled and bratty. Sorry to say this, but we believe she's spoiled rotten already.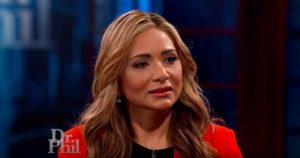 Nina says how she knows it was her fault that her daughter acquired that kind of behavior as she has been exposed to a lot of money and credit cards ever since she was very little.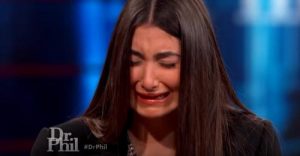 Over time, Nina couldn't control Nicolette as she always threatens to make her mom's life a living hell unless she gives her the money she needs to spend on luxuries.
Dr. Phil advised Nina to not let Nicolette's threats and tears make her give more money. Instead, she should try to bond with her on an emotional level and teach her of the right values in life.
Take a look at the episode in the video below.