When she first arrived in New York City from Canada where she lived for a while, Donald Trump's first wife and mother of three of his children, met the mogul at a restaurant and it was the start of their relationship and the 14 years of marriage which ended with a bitter divorce.
Ivana was born on February 20, 1949 in Gottwaldov, today's Zlin, Czechoslovakia, today's Czech Republic.
As a child, she had it all. Her father Milos was very strict, but he taught his daughter to be disciplined. Ivana was very good at athletics and learned how to ski when she was around three years old. Some of her former classmates describe her as a very bright and intelligent woman who excelled at school.
Her beauty helped her get into the modeling industry and work with some of the most famous names in the world of fashion at the time after finding her way out of Communist-controlled Czechoslovakia.
Once in Canada, Ivana met and later married Austrian skier Alfred Winklmayr. The two stayed together for two years, and then in 1976, Ivana went to New York at a fashion show and that's when her love story with the former president Trump began.
In her memoir, Ivana wrote how she and some friends were at Maxwell's Plum, described by a 1988 The New York Times article as "a flamboyant restaurant and singles bar that, more than any place of its kind, symbolized two social revolutions of the 1960s – sex and food."
Getting a table there wasn't easy, and as Ivana was waiting, this tall man with blue eyes tapped her on the shoulder, introduced himself as Donald Trump, and told her he will arrange a table for her. "I look at my friends and said, 'The good news is, we're going to get a table real fast. The bad news is, this guy is going to be sitting with us,'" she said in an interview with the NY Post.
After the dinner, Donald paid the bill and left the place. Once she was out, Ivana noticed him waiting for her in his limousine, and that's how they started dating. At the time, Donald was the richest and most influential mogul who had just inherited his father's empire and business.
Shortly after, Donald and Ivana tied the knot. First, their son Donald Trump Jr.was born, and then they welcomed their daughter Ivanka and son Eric.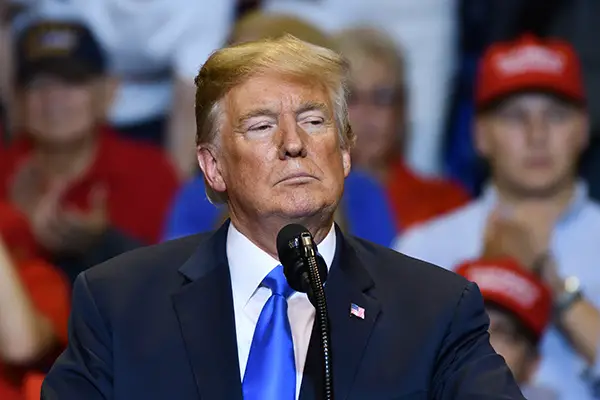 After 14 years of marriage, the two divorced, and at the time, all eyes were on them. Ivana received $25 million and custody over her kids. Speaking of Donald, she always praised him of being the father every child could ask for. Although strict and unconventional, Donald was devoted and his children love him and support him.
"Donald might not have been the greatest husband to me, but he was a good father to the kids," Ivana wrote. "Obviously, they adore him and are fiercely loyal to him. If he were a horrible dad, that would not be the case. If Donald wants to write a book about fatherhood, I would be happy to read it."
Ivana took care of her kids, but she was also very successful as the CEO of two of Trump's hotels.
"I believe the credit for raising such great kids belongs to me. I was in charge of raising our children before our divorce, and I had sole custody of them after the split," she wrote in her memoir Raising Trump. "When each one finished college, I said to my ex-husband, "Here is the finished product. Now it's your turn."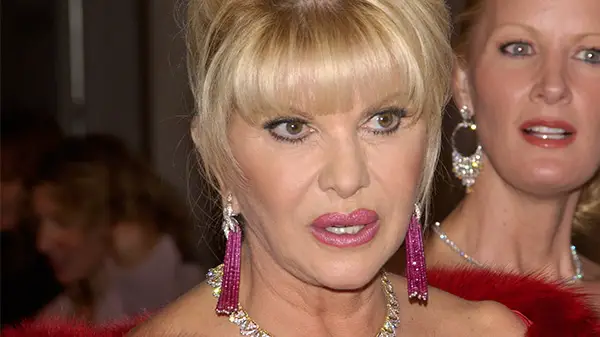 After Donald, Ivana was married twice. Both times with men younger than her.
Speaking to Oprah in 2013, she said: "Younger guy gives you a little bit of the edge because it's just more of the energy, which I definitely need. They have a hard time to keep up that's for sure."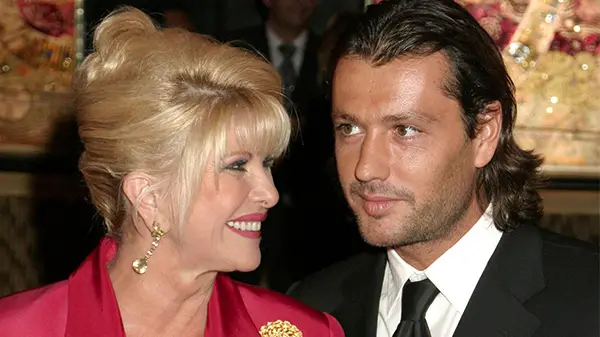 However, both her marriages lasted quite shortly, for about two years. Her now ex-husband Riccardo Mazzucchelli said that Donald was to blame for his break up with Ivana. Donald, at the time, claimed she was still in love with him.