Hailey and Kaylee are two adorable twin sisters. They are chatty, although they are speaking a baby language no one understands, and very friendly. These two cuties' days are filled with some more love because they have a beautiful Husky as their friend.
The girls just love spending time with their pet named Juno, and Juno loves them back and doesn't mind all the attention she is getting as she doesn't mind making the girls happy.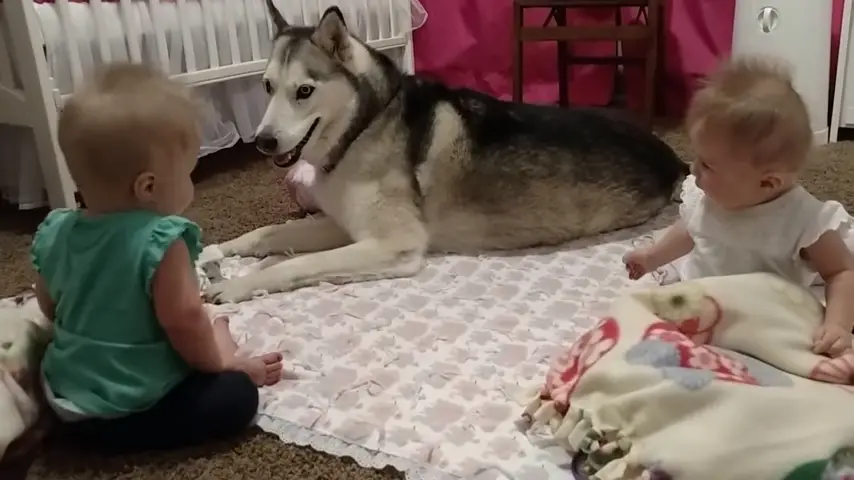 The dad found this bonding time between his girls and the dog adorable and decided to share it with the rest of us. Needless to say, people love it so much that it has been seen over 5 million times. It was taken some years ago and the girls are probably around 6 years old already, and we are sure they grew into responsible, loving, and caring individuals, because that's what you turn into when growing up around a furry pal.
Take a look at the contagious laugh by the girls as they "tease" their Husky. Adorable beyond words.