On the morning of June 6, 2022, the son of ABC's soap opera "General Hospital" star Jack Wagner was found dead in a Los Angeles parking lot.
He was 27 years old and was pronounced dead at the scene at precisely 5:14 a.m. local time.
Harrison had been known to have addiction problems in the past. However, the cause of death is deferred and still being investigated to see if that played a role at all.
"Deferred means that after an autopsy, a cause of death has not been determined and the medical examiner is requesting more investigation into the death, including additional studies. Once the tests/studies come back, the doctor evaluates the case again and makes the cause of death determination," a spokesperson said in a statement.
Harrison has given his parents a few scares in the past. For example, in July of 2016, Harrison experienced a relapse and went missing for nearly a week. "I'm going to ask those who want to share their fears, addictions & struggles to do so w me via Twitter. We can face them 2gether, I'll start," Jack had tweeted at the time.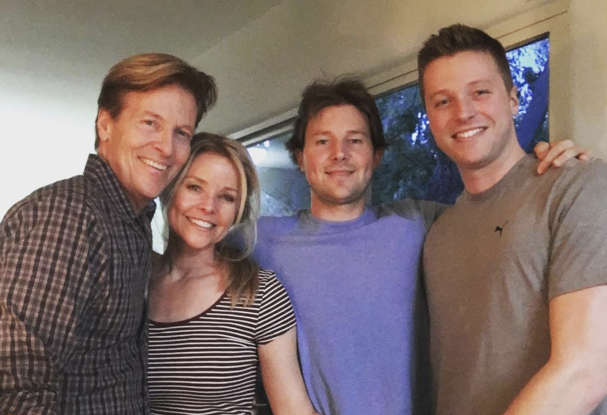 "I fear for my youngest son's safety," he had also written in a separate tweet. "Harrison has struggled w drugs & alcohol just as I did when I was younger. He's relapsed & is MIA 5days."
Jack and his ex-wife Kristina Wagner got married in 1993 and share Harrison as well as a second son named Peter. Jack also has a daughter, Kerry, from a previous relationship. Jack and Kristina, who both starred in "General Hospital," officially got divorced in 2006.
On May 20, 2022, just a few weeks before Harrison died, Kristina had posted a picture of herself with Harrison and Peter on her Instagram at their ranch, which they were moving from.
"A bittersweet farewell to the place we called Wagner Ranch for 25 years. The prickly beauty of the high desert and a landscape surrounded by national forests always reminded us that there is peace when you are willing to look for it. Oh Ranch, it's time to part. We'll miss you so much with our heartwarming memories. We know that there are many opportunities for joy ahead," she captioned the post.
To hear more about some of the potential clues that led up to Harrison's death, check out the Entertainment Tonight video below.
Our hearts go out to the Wagner family. What are your thoughts on the potential cause of Harrison's death?