Wednesday night's CMA Awards were the perfect occasion for the new song of Garth Brooks to be unveiled. The performance was a sweet surprise for the country singer's wife of thirteen years, Trisha Yearwood.
Among all those people at the crowded place, Brooks dedicated the song to the love of his life, and the amazing thing was that it was the first time for "Stronger Than Me" to be ever performed and heard by the wider audience.
Alone on the stage, singing from the heart, looking straight in his wife's eyes as though they were the only ones there, it was a perfect moment that let them cherish their love for one another.
The singer describes the new piece of music as "maybe the most well-written thing I've ever had to lend my voice to. It's beautiful."
"I won't play it for anybody else because it's a song, you're not going to believe it's written by guys, it's a song about the strength of a woman. And for me, that's Trisha," Brooks had explained.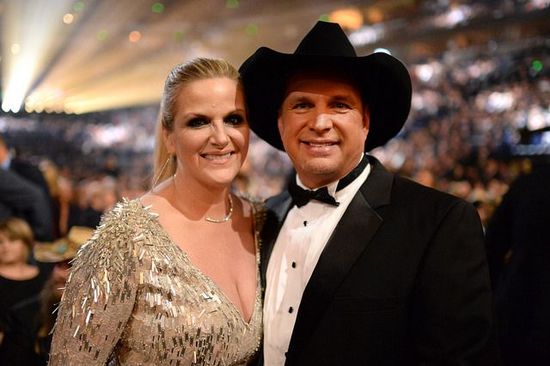 Brooks revealed the CMA producers were hesitant about him premiering on the show because of the busy schedule, but he had his fans' support and found himself in the limelight.
"They've been very sweet. They kinda came back and said, 'Hey look, something new that's a ballad probably doesn't work for us,'" he said.
Everyone simply loved the song, and his wife was so moved by the gesture that she couldn't hold her tears back. She wasn't sure what to expect because she had never heard the lyrics nor the music before.
"I have no idea what's going to happen," she told People.
Brooks received standing ovations as he sang the final emotional verse of the ballad:
"I'd give her anything that's mine in life to give her to the last breath that I breathe, and if I have a choice I pray God takes me first 'cause you're stronger than me."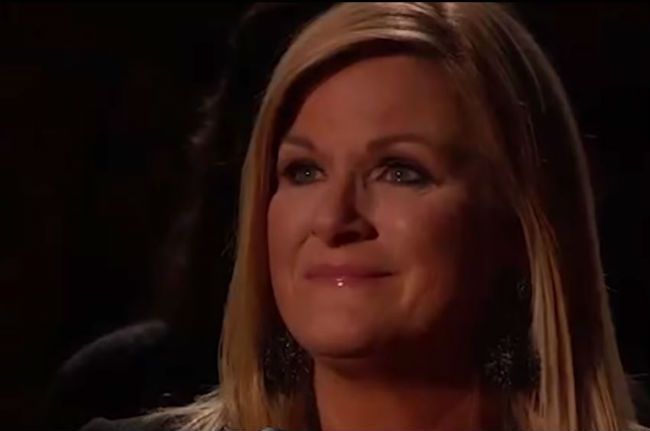 So many concerts behind him performing in front of millions of people, but still so nervous when singing for his wife that he even considered calling the performance off.
"The closer I got, the more I thought it was a bad idea," he said, "because she's not a big surprise girl."
He opened the ceremony in which he handed over his Entertainer of the Year crown to Keith Urban by announcing a moment of silence as a respect for the Borderline Bar & Grill shooting victims.
"Tonight, let's celebrate their lives. Let the music unite us with love, and their enduring memory," he said, before a list of the victims' names was projected on a screen.
. @garthbrooks debuting his brand new song "Stronger than me" at the @CountryMusic awards!#CMAawards https://t.co/5z7x3iGxIh pic.twitter.com/KDTTVGh5pY

— Good Morning America (@GMA) November 15, 2018