In 1999 'Mercy Me' released 'I can only imagine'. The song became one of the most popular songs of this Christian genre and it was performed by various different singers and groups.
The song is a popular Christian composition that tries to visualize the human's experience in Heaven as they stand in front of God.
The deep spiritual lyrics and the message it sends made the song very popular Christian tune. Since the song follows the essence of Christianity, the song's unconditional acceptance by the general public was expected.
20 years after its release, a group of nine collegiate vocalists from St. George, Utah, performed the song in totally new fresh way.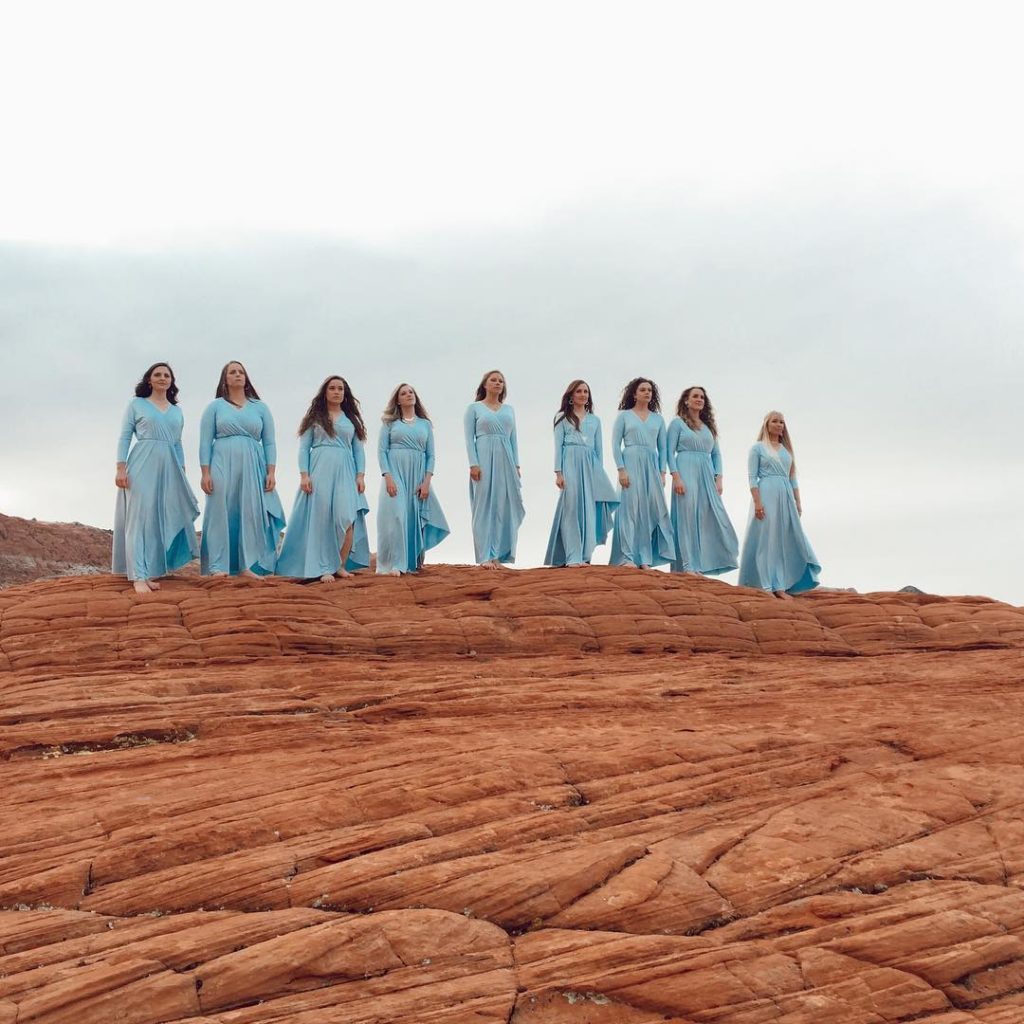 The new approach of performing the song was the a cappella. In addition, the members of the Noteworthy, the group's name, showed some excellent harmony while performing the song.
The song starts with solo vocal performance. Several lines are sang and another singer joins her. A third vocalist accompanies these two singers. The harmony and the clear voices are just amazing.
All of these three singers are backed up by the rest of the group. The energy that the group shares with the audience is just wonderful.
Noteworthy is a group that's ranked among the top female a capella ensemble at the BYU.
The current members of the group are: Meg Ackerman, Allie Gardner, Ellie Hughes, Cami Jones, Amy Geis-Lorsch, Lizzy Newbold, Maryn Smyth, Anna Slezak and Kacey Sorenson.
The group is directed by Amy Whitcomb. Amy was once a member of the group, but after some time she took over the directing position.
According the group's website, Noteworthy was founded in 2003. They have been performing for more than 15 years and their success is great.
Noteworthy has appeared on several shows and won several awards. For example, in 2009 they have appeared in the 'The Sing-off' show. In 2007 they have won the first place in the International Championship of Collegiate A Capella.
The success of the group is obvious. Whenever they appear, their performances are amazing. The energy and the positive feelings they spread across the audience is their recognizable characteristics.
Enjoy the video and this wonderful performance!