Being a victim of bullying can have deep physical and emotional effect that can last beyond childhood. Sadly, it happens more often that we realize and many young children are affected by it every single day. Many parents aren't even aware of the struggles their kids go through and only learn of that when it's too late to act.
A 16-year-old boy named Channing Smith took his own life because he couldn't put up with the torture he was exposed to.
His family now speaks of the day of the tragedy.
When Channing came home from his job at Burger King in Manchester, Tennessee last Sunday, he said goodnight to his parents and went straight to his bedroom.
His brother believes that it was then that Channing learned that a girl from his class posted on her Instagram and Facebook accounts explicit messages between Channing and another boy.
Channing freaked out and called some of his friends before he posted his last status writing, "I really hate how I can't trust anyone because those I did were so fake. Bye."
At 4 a.m that night, Channing's father entered his son's room as he could see the lights were still on and saw the body.
Joshua Smith, Channing's 38-year-old brother, is outraged and sad. He says the circumstances under which his brother took his own life are due to the cyber-bullying he experienced and is now seeking justice.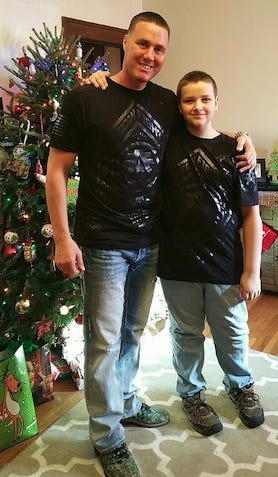 However, bringing those who bullied Channing to justice isn't easy as the city of Manchester is very hostile towards the LGBT community. According to Smith, the investigator under Coffee County District Attorney, Craig Northcott, refused 'to touch' the case or press criminal charges saying there was no evidence the explicit messages were ever posted online.
Smith, however, has done his own investigation and tracked down the girl who exposed his brother's sexuality along with his private messages.
The leakage of those messages containing conversations between Channing and that other boy led to his suicide and Smith is asking for the justice to be served. That girl who hurt Channing has to be taught a lesson.
Speaking to Insider, Smith said, "We don't want them to be brought upon murder charges or anything. They were kids, and I know they didn't think through to the end result, that Channing would end up dead. But he did. And, you know, because someone outed him for being gay. I guess his wishes were that he could have done that in his own time."
Smith threatened Northcott, who has expressed gay hate and racist and offensive comments about Muslims before, to start the case, in the contrary he would start the 'biggest social media s—storm the town has ever seen,' according to Insider.
Now, Smith is doing all in his power to raise awareness regarding cyber-bullying and hopes no other kid ever would have to go through what his brother did.
He's organizing memorials and is spreading Channing's story with the hashtag #JusticeForChanning but doing that is hard in a city like Manchester where most people are showing racist behavior. However, seeing his brother's friends showing their support is the ray of light in this place of ignorance.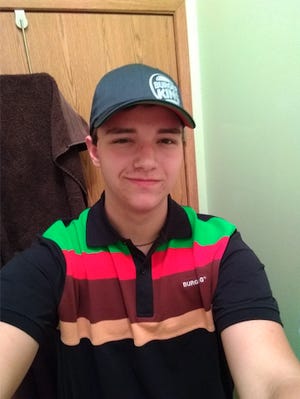 So far, the school Channing attended has done nothing. They even asked from the parents' of students who wore T-shirt with the hashtag #JusticeForChanning to come pick them up or bring other clothes.
But many mothers' of Channing's classmates and friends are coming together and are showing their support as well.
The grieving family has held a memorial service, but they are organizing a second one in which the singer Billy Ray Cyrus will sing Channing's favorite song, "Amazing Grace."
Despite seeking justice, the Smith family is trying to force a new law, Channing's Law, that would deal with cases of cyber-bullying.
My heart breaks for Channing, his family, his friends and the community. This is the saddest story. You have to read this. Enough is enough. #JusticeForChanning https://t.co/TT99ULd8I1 https://t.co/tf3s6nGZ49 pic.twitter.com/ooPgAj1LgP

— Billy Ray Cyrus (@billyraycyrus) September 28, 2019
The family wants their loving son and brother to be remembered as a king soul who was there for everyone in need of help.
He loved everyone, and he loved his life. If it wasn't for those messages, Channing would be alive.
Please spread his story and help in preventing for tragedies like this to happen ever again.