Housing is an issue for many Americans. It is expensive and bound to drain families' finances. That is the reason why many people find ways of reducing the amount of money they spend on mortgage or rent.
One mother and daughter from Santa Rosa, California, who were living in separate homes, were spending around $4,000 per month on housing. One day, they decided to pool their resources and buy a home with a detached garage together. The plan was for the garage to be turned into a tiny apartment for the mother, Lee Reich. She is a widower and doesn't need that much space as long as the place is cozy and safe.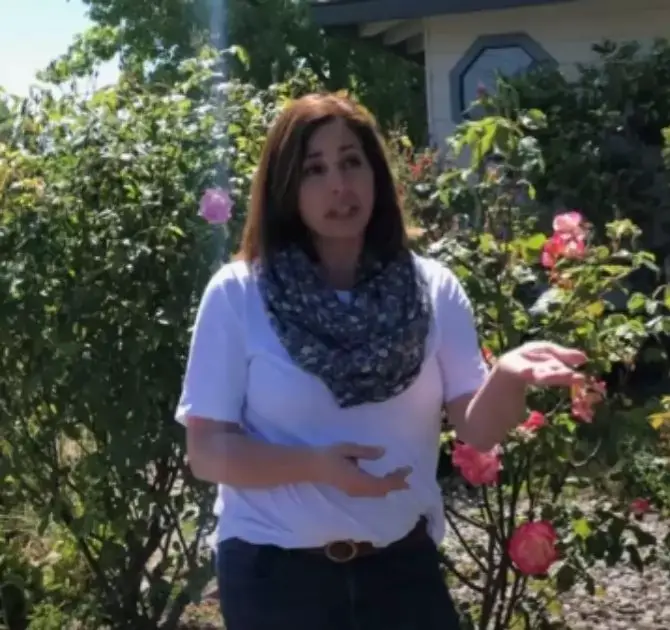 The daughter, Stacy Lince, who has a family on her own, really liked the idea. Her mom could be living very close to them while having a separate home at the same time.
At the beginning, the high city fees stood on their way of turning their plan into reality, but then a tragedy struck, the Tubbs fire destroyed 5,000 homes in the area and the city decided to reduce the fees for secondary units from $25,000 to around $5,000.
Learning this, the mother and daughter started working on their plan.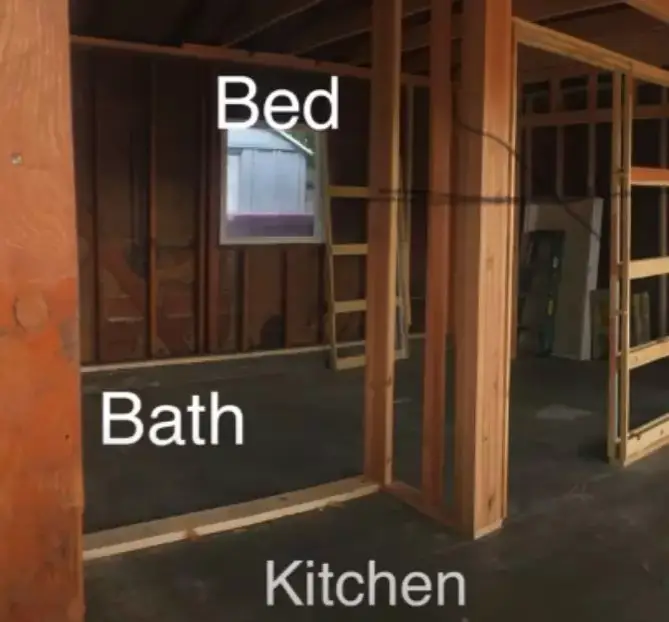 The garage was just 380-square feet in size so they had to be careful with the planning of the space.
Eventually, they managed to carve out a bedroom and spacious bathroom, separated by a sliding door from the living room and kitchen. The living room can easily accommodate up to four people and the bathroom is quite spacious. The kitchen is fully equipped, with a two-burner stove, a full-sized refrigerator, a nice sink, and a microwave oven. The one thing that's missing is a dishwasher, but Reich says she didn't really need one.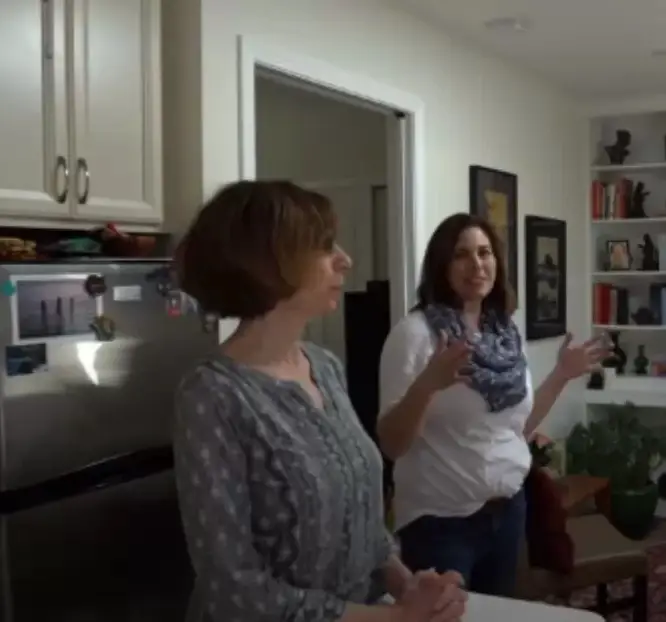 Between the house and the garage, which is now turned into a living space, there is a spacious patio where Lince's family and Reich can spend time together.
Even though the houses are very close to one another, both Lince and Reich observe each other's boundaries.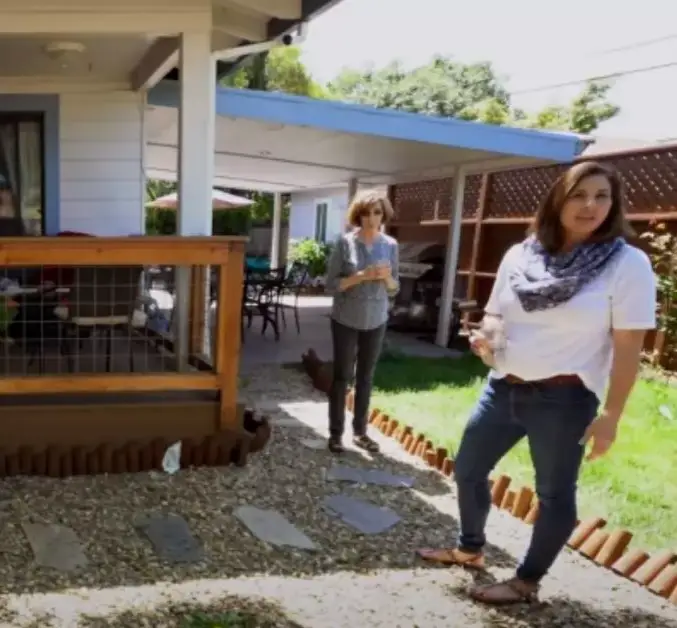 If you want to get a closer look at this custom-designed living space go to the video below. We love the idea very much and believe that the families did an awesome job.
Please SHARE this article with your family and friends on Facebook! Maybe you will inspire someone do the same.
Bored Daddy