This is one heck of a rescue story, so stay here to learn all about Stella, a dog who spent three months fending for herself at a remote location before she was finally spotted by someone.
Matty Johnson and Zach Regan were on their boat, taking a surfing and a fishing trip near Juan de Fuca trail, the western coast of Vancouver Island. However, as the weather got bad, they decided to row their boat to the shore. It was then that they noticed something that left them in complete disbelief. A poor dog was hiding in a cave. She was all scared and shivering, and the pair had no idea how she even managed to survive there all by herself.
"Just glancing in the caves as we were going by, I saw tan legs walk out, just a glimpse, and I thought, 'Oh that looks like an animal,'" said Regan. "It was very clear that it was a dog … and we immediately decided it was in major distress," he added. "It was evident that she couldn't escape, she was stuck in this cave and little beach area."
So, both the surfers became aware that their trip would quickly turn into a rescue mission the whole country and even the world will learn of.
According to them, the rescue involved "wet-suit, a surfboard, a lasso, almost being bitten in the face, a reef, big waves, and awesome teamwork."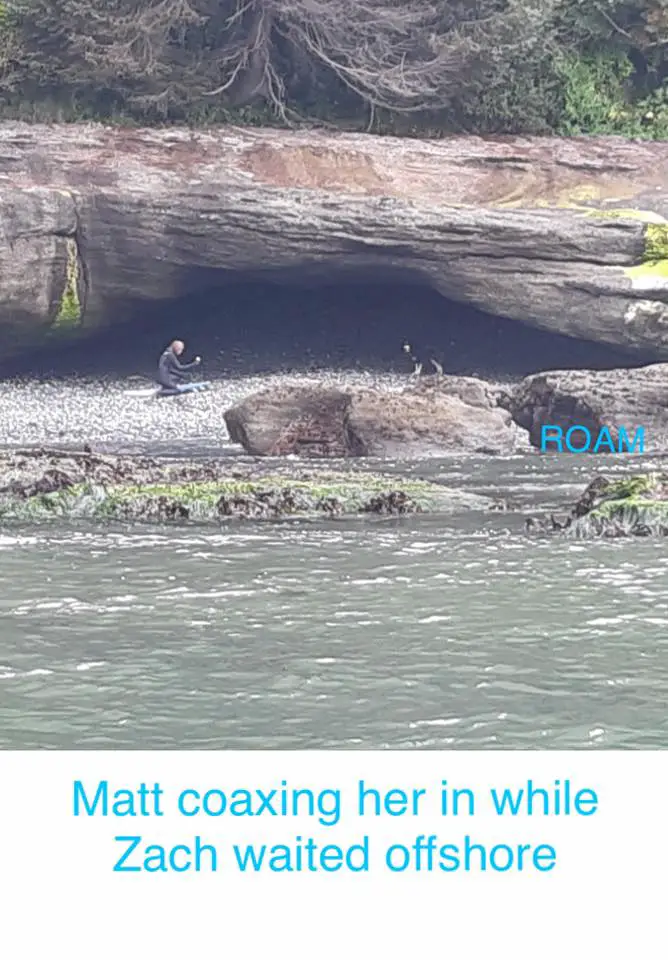 "[Matty] one-arm paddled out, I came in with the boat and I grabbed her before she sank to the bottom because she was so weak," said Regan.
Soon after the dog was on their boat, the three headed back home to Sooke together. Regan took a lot of photos of the dog that would later spread all over the Internet along with the amazing story of the canine that fended for herself for three months.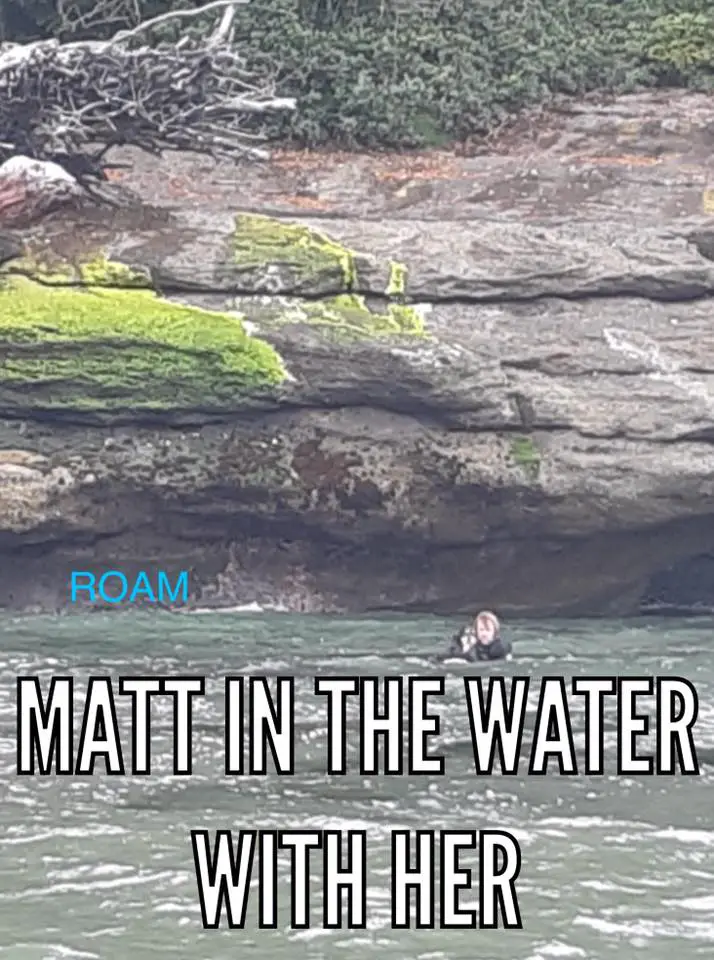 Regan named the dog Shaggy Maggy as he still didn't know her real name was Stella.
After he contacted Reuniting Owners with Animals Missing (ROAM), he learned that Stella went missing during her human parents' honeymoon. They had the rest of their dogs with them too, but it was Stella who ran away and was nowhere to be seen. They searched for her for five days before they were forced to give up.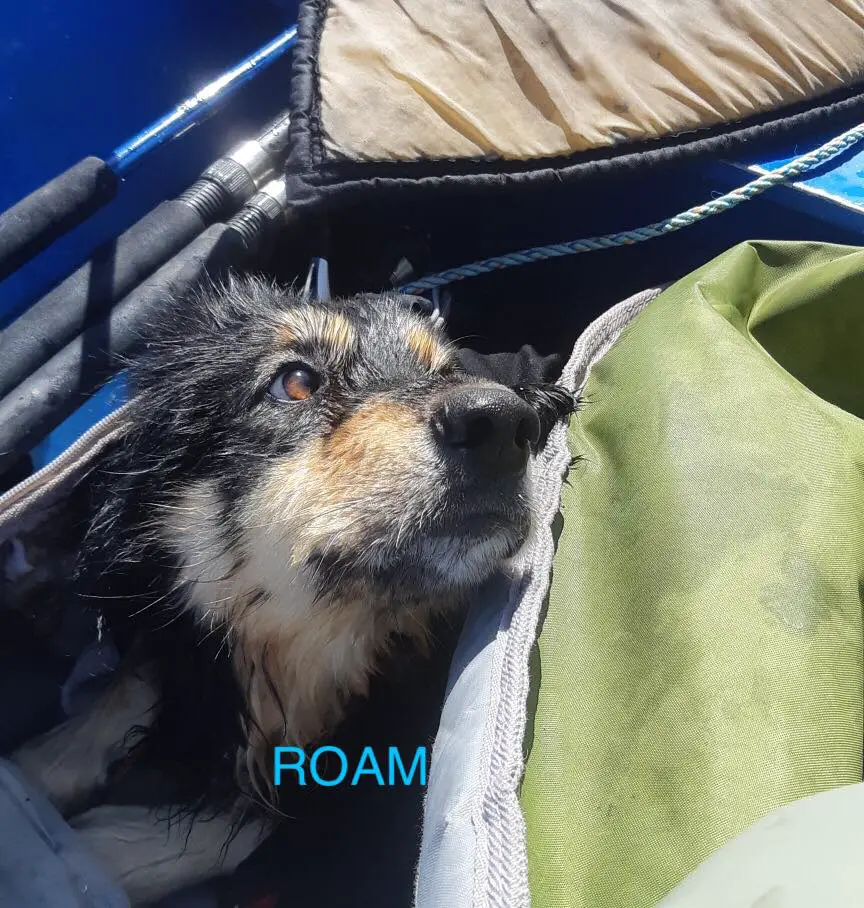 "Believe it or not they were on their honeymoon on May 2 on a hike with their dogs and their dog, Stella, that we found, vanished," said Regan."So for three months she was there in that area doing whatever to survive," he said. "I think it's miraculous. It's a god***n miracle, it's one of the best things ever."
The reunion was an emotional one as her owners couldn't wait to see her again. They couldn't believe she was alive and were overjoyed to have her back again.
Thanks to Johnson and Regan, Stella can now get back to her old life. We are very happy everything turned for the best for her.