When Tanner Brownlee's father, deputy Sam, died in 2010, he and his brother were very young. The loss touched them deeply and they never got over it completely, but did all in their power to continue living their lives the best they could together with their mom.
Tanner didn't have a lot to remind him of his dad, except for some belongings among which a motorcycle jacket.
But then, five years after Sam's passing, the family learned that his car, a Dodge Charger, was being auctioned off. Tanner knew he had to have it. Driving his dad's vehicle would mean the world to him, so he tried his best to find the money. He and his brother even started a GoFundMe page and managed to raise $3,340. It wasn't much, but they knew they had to give it a go and try to get the car.
On the day of the auction, the family bid and bid, but someone had more money to offer. When they learned their dad's car now belonged to someone else, their hearts broke into a million pieces. None of them, however, was ready for what followed.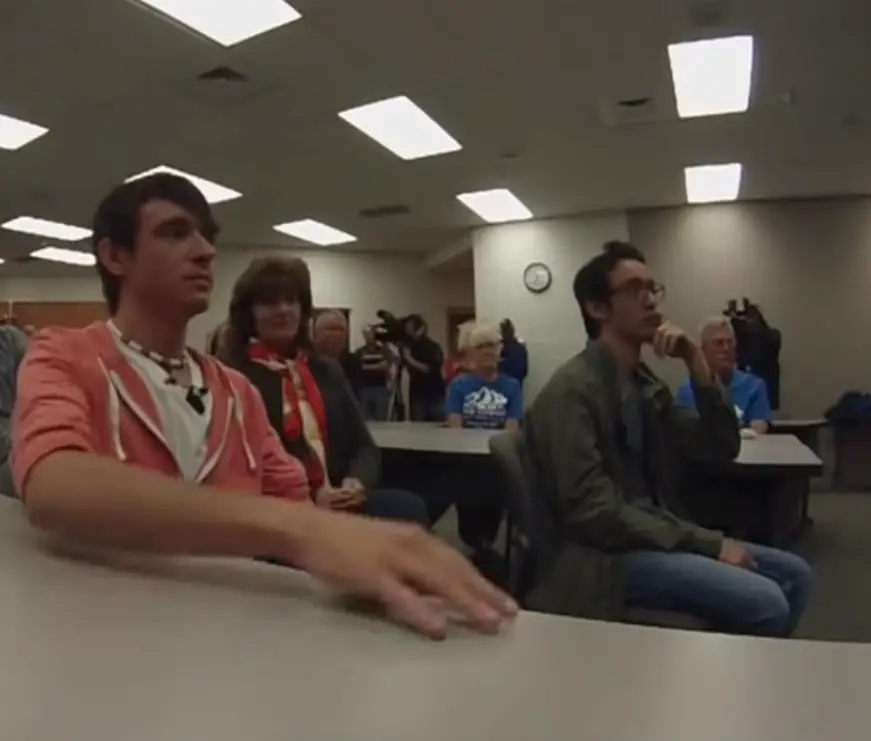 As it turned out, the winning bidder knew Tanner's story and was aware what that car meant to this young boy, so, just after he was handed the keys, the man took the stage and did something truly incredible and worth every praise. He called Tanner and said, "Here's your car."
Tanner couldn't believe what he had heard. With tears of joy running down his cheeks, he stood up and hugged the winning bidder. "This is just so huge. I mean, me and my dad built a fence and stuff. But having something I can use and drive around that he drove around, it just means a lot," the teen said.
Tanner, who has recently learned how to drive and got his driving license, drove his mom and brother home, just like their father did in the past. The family was over the moon, both for the car and for the fact there were still generous people out there like the winning bidder who gave them a part of their father whom they all miss dearly.
Once the story spread around and was picked by media outlets, it has been seen over 37 million times. This is what people have to say of the touching video.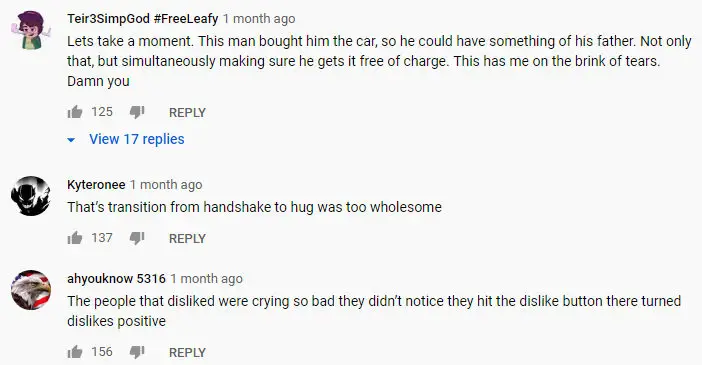 The winning bid for the car, which was $60,000, will go to charity. May God bless the bidder who did two kind deeds in a day. We need more people like him in the world. Take a look at the video below and don't forget to share it with your friends.