There are just a small number of people who can say they changed the world, and the members of the iconic band The Beatles, are definitely one of them. John Lennon, Paul McCartney, George Harrison and Ringo Starr influenced an era. They didn't only change the world of music, but that of fashion and lifestyle as well.
Millions of fans went crazy over the Liverpool band's music, and soon, the Beatlemania shook the entire world.
These musicians' legendary songs are still played on radio stations and performed by influential and famous singers.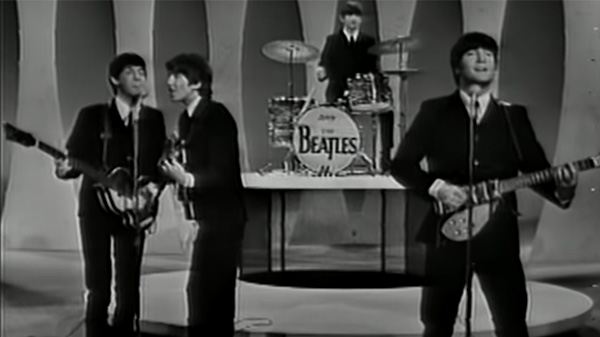 The story behind the group starts with McCartney and Lenon. At the time they were around 17, George Harrison was just a 15 year old boy who was completely enchanted by guitars. So when John Lenon was looking for a guitarist for his band, which was known as The Quarrymen at the time, McCartney said, "I know this guy. He's a bit young, but he's good."
"When I joined, he didn't really know how to play the guitar; he had a little guitar with three strings on it that looked like a banjo," Harrison said of Lennon, during testimony in a court case against the owner of a bootleg Beatles' recording in 1998, according to The Guardian.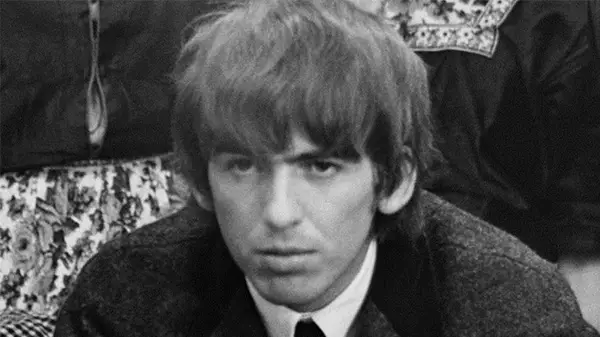 It was reported how The Beatles were practicing mainly in Harrison's place at the time as his mother was very supportive of his music career.
During the 1960's, Harrison had a spiritual journey and that also influenced the band's music.
The "shy and quiet" musician was married to Patti Boyd for eight years before he tied the knot with Olivia Harrison in 1978 and the pair welcomed son Dhani.
Dhani, who is an only child, spent his childhood around his parents with whom he has been very close his whole life. He loved what his dad did and grew up at the recording studio.
"My mum said when I was a kid and someone asked me what my dad did, I said, 'He pushes buttons,'" Dhani told the Daily Mail. "I think I'm most similar to Stella [McCartney] and Mary [McCartney]. I really relate to the way they've dealt with their circumstances – they're like big sisters to me."
Being the son of such a huge star like his dad and inheriting his looks made Dhani a celebrity himself. He was offered many jobs, including modeling and in bands, but he wanted to pursue a career that would help him succeed on his own, so he attended industrial design and physics at Brown University, and got his dream job with the McLaren design team.
However, when Dhani was in his 20's, George Harrison was diagnosed with cancer and only had months to live. According to Dhani, his dad's final wish was for his son and his best friend, Jeff Lynne, to finish his album. Dhani was more than happy to continue his dad's legacy.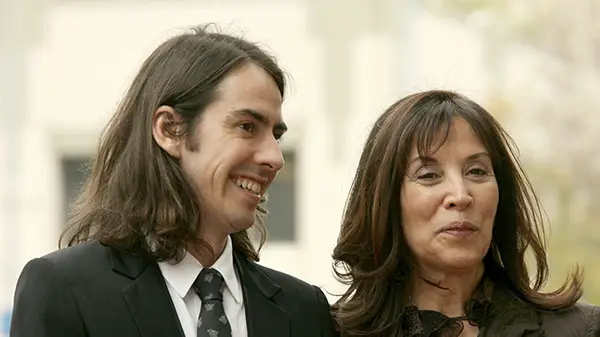 George Harrison passed away on November 29, 2001, and a year later, his twelfth and final studio album, Brainwashed, was released.
In 2004, great George Harrison was inducted into the Rock & Roll Hall of Fame, and in 2009, he was honored with a star on the Hollywood Walk of Fame.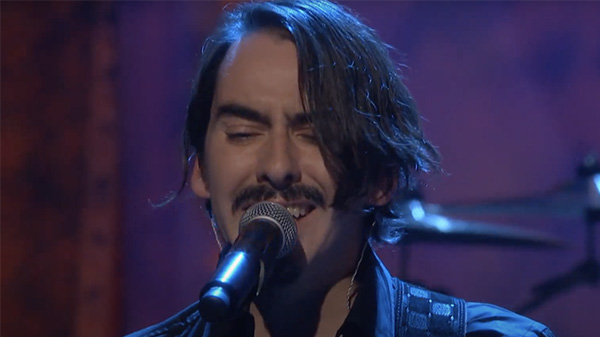 Today, Dhani is completely dedicated to music. In 2001, he and friend and filmmaker Oli Hecks formed the band Thenewno2. He's been involved in a number of music projects and performs the songs of the legendary band his dad was part of as well as the music his father created as a solo artist.
Dhani married his longtime girlfriend Solveig Karadottir eight years ago at Friar Park, outside the Harrison estate where he grew up. His dad's band mates Paul McCartney and Ringo Starr attended the wedding and Stella McCartney, Paul's daughter, designed the wedding gown.