When we make the decision of getting a dog, we often fear of experiencing the pain of losing them one day. Not having them around after years spent together is devastating, but we rarely think of the pain they feel when their owners leave this world before them.
Dogs go through the same grief and sorrow as any human would when they lose someone they love.
When her dad got seriously sick and his days were numbered, sweet dog Mollie could sense something serious was going on.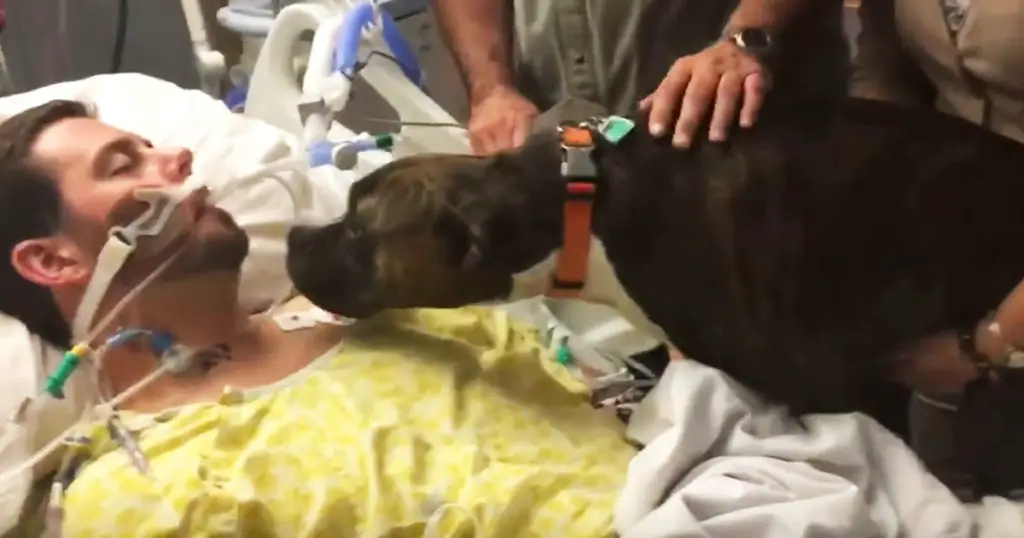 Knowing how much Mollie meant to her owner Ryan Jessen, the staff at the Rideout Memorial Hospital in Marysville, California, allowed her to see him for one last time and say that final goodbye.
The video of Mollie approaching the hospital bed and placing her head on her owner's chest is so touching that it made millions cry. You can see it below.