We can only thank God for people like Tim Tebow, a professional athlete and the founder of the Tim Tebow Foundation whose goal is to "to bring faith, hope, and love to those needing a brighter day in their darkest hour of need."
Tim is the son of missionaries who was raised in the spirit of helping others whenever he can. His parents also showed him the power of trusting in God, which gave this young man the desire to make a difference in people's lives.
Tim himself had traveled on numerous mission trips during which he met a young boy that changed his perspective on life.
About fifteen years ago, Tim visited a remote village that had never seen visitors, and that's when he first met Sherwin. A disabled young man with legs deformity. The boy was treated as 'cursed' by the villagers, and Tim knew he had to do something in order to give this boy a chance for a happier and a pain free life.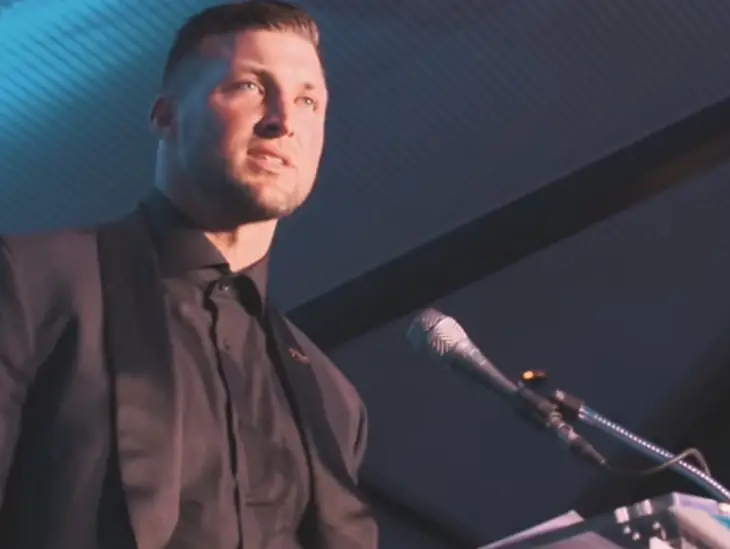 The impact Sherwin had on the kindhearted athlete was so huge that it inspired him to establish his foundation that will later help children with similar and even worse disabilities like Aldrin.
When Aldrin arrived at the Tebow CURE hospital, doctors couldn't believe the severity of the deformity he had. His knees bent the wrong direction and looked like a flamingo's legs. The doctors, among which Dr. Mead decided to operate on the boy.
This hospital has so far performed 2,139 surgeries on at-risk and at-need individuals since it was founded in 2014.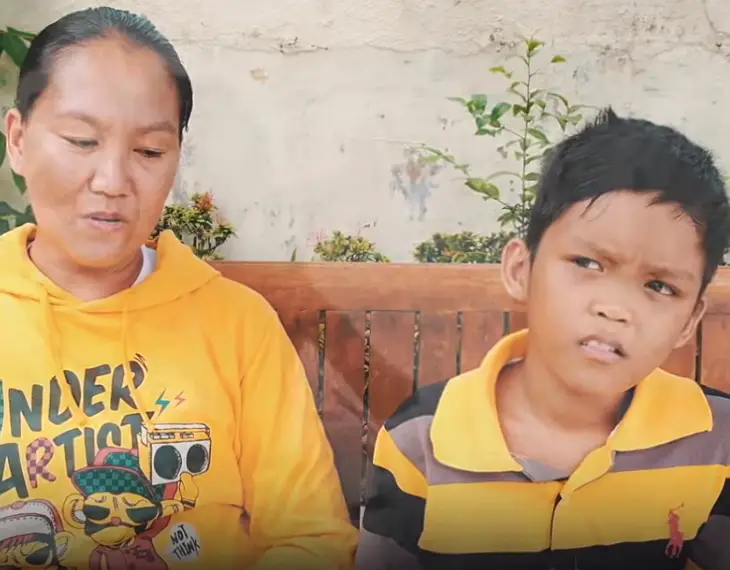 This 11-year-old boy's condition was even worse because it wasn't treated for so long. The skin stretched out across the front of the leg. His femur was malformed. His tendons were contracted.
Even though they knew this wasn't going to be an easy operation, the doctors decided to do their best and improve this poor boy's life as much as they could.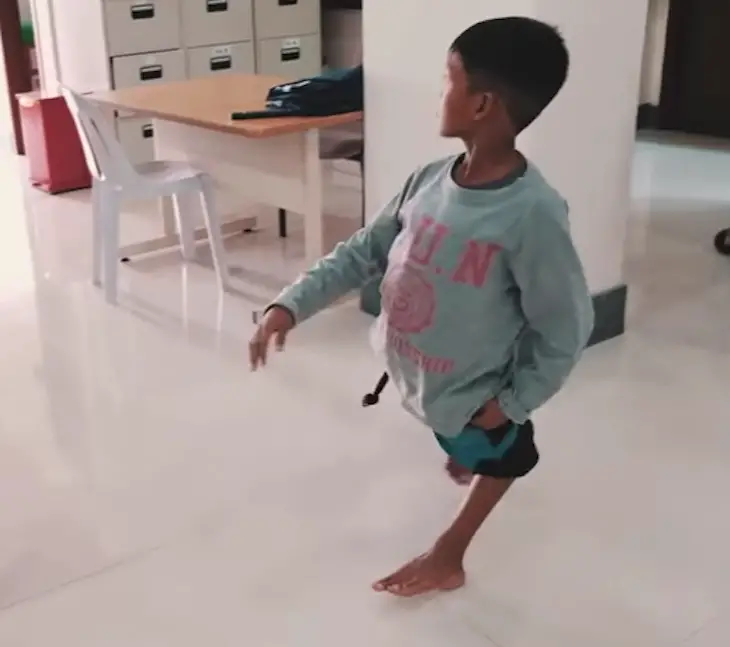 Aldrin and his family put all their hopes in the hands of the doctors and were looking forward to the day he would be able to walk properly.
Aldrin's mom said:
"When he had surgery it was OK because their staff gave us encouragement and they take care of us very well."
Fortunately, the surgery went well, but the road to recovery was long and hard. But Aldrin managed to endure everything, because at the end of the day it was for his own good. He was about to stand and walk again. None of it would be possible without Tim Tebow's big heart and incredible outlook on life.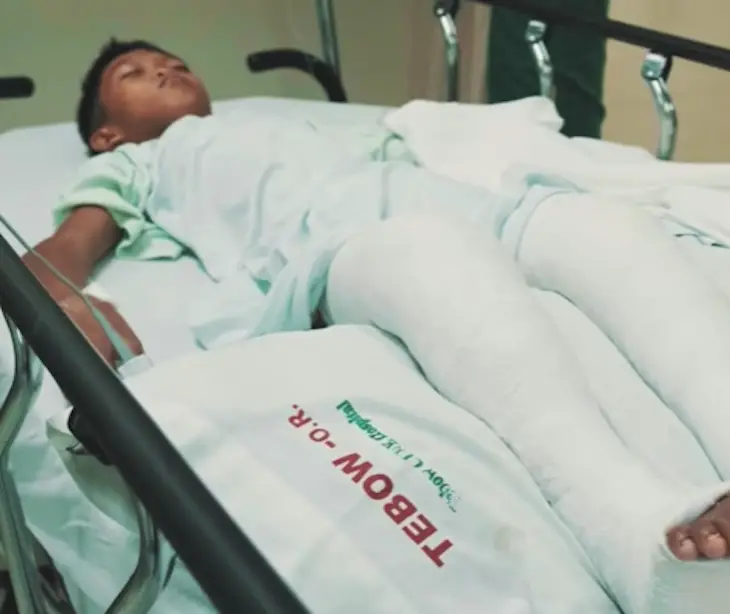 Aldrin is truly an inspiration. Take a look at his journey in the video below.