Summer is a glorious time of year, but it's true that all good things must come to an end. So as the pool toys and patio furniture go on clearance and the school supplies come out, there are usually some pretty unhappy campers out there. However, there's no getting around it – the first day of school is on its way.
For one family they were all prepared for their kids to head back to the classroom. It was the first day of school and as many parents do they headed outside in the morning for a traditional send off. The two students were dressed in their nice outfits with backpacks on, watching as the bus pulled up. Sure they were probably a little nervous, but that never stops a parent from making them get on!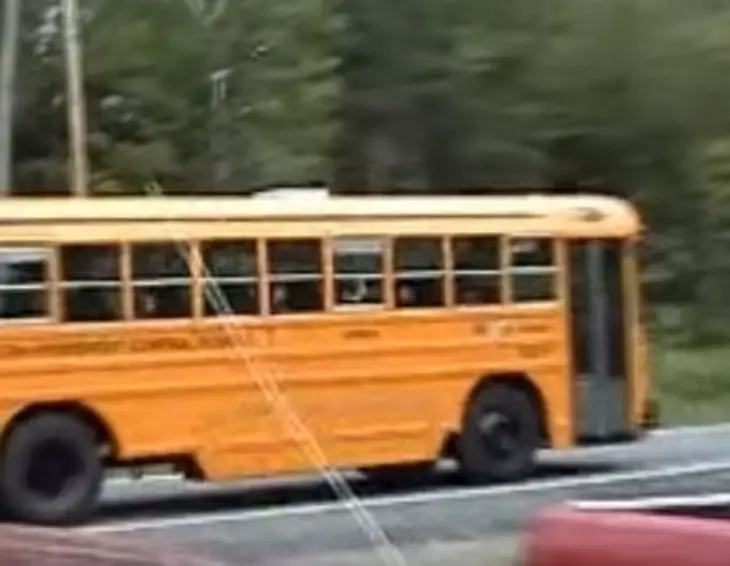 Dad's filming the scene as mom does the final goodbye, even taking a couple photos on the bus steps. It's a moment that brings a tear to many parents' eyes watching their babies head off. Well, or maybe not… After the bus drives away dad flips the camera around and shows everyone how he really feels about his kids going back to school – and it's hilarious! Watch the video below to see if you or someone you know can relate to this guy's over-the-top reaction.