Sometimes when life puts as in a difficult situation out path is crossed by human angels who help us overcome our problems by offering a helping hand. For one little 3-year-old girl named Skye her angel is a woman named Hayden. And from now until forever the two ladies will share a bond that will connect them to one another for the rest of their lives. That's because when Skye was less than 1-year-old she was diagnosed with leukemia, but her life would never be the same thanks to Hayden.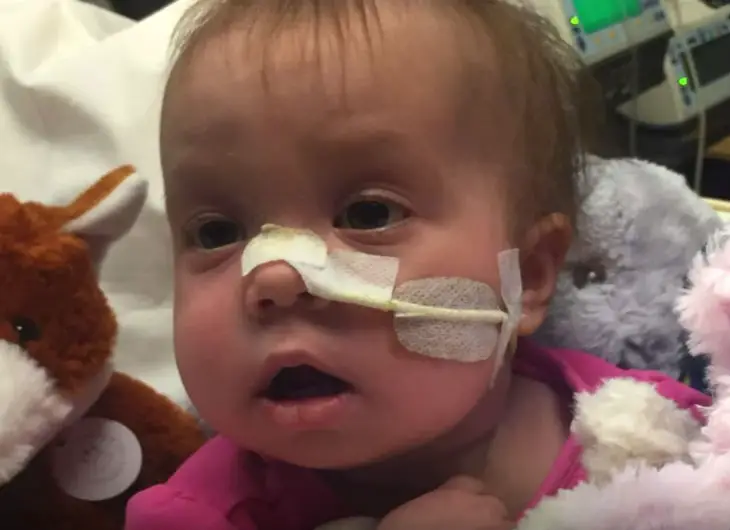 It all began when Skye's mom began noticing small bruises on her baby girls body prompting her to take her to the doctor. After multiple exams and blood work it was determined that she was sick with leukemia. Heartbroken, her parents found it hard to learn their baby's diagnosis but began doing everything in their power to help little Skye. Little did they know that a woman named Hayden would soon come into their lives and impact it forever.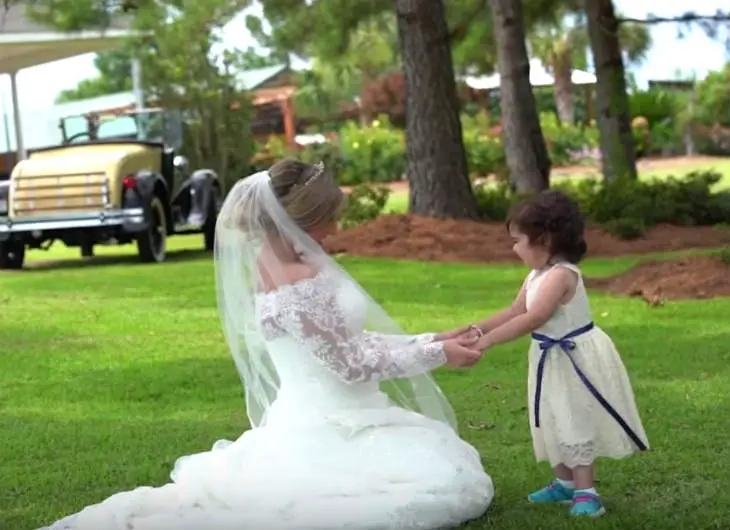 While Skye was receiving treatment in California, Hayden, who lived in Alabama, was in college. Unsure of her future, Hayden was struggling with finding her purpose in life. That's when she came across a flyer asking for bone marrow donations through the organization Be The Match. Immediately, Hayden called the number for more information, soon enrolling to be a donor and being paired with little Skye. After the donation Hayden was desperate to meet the donor recipient and their family but due to regulations they were restricted from contacting each other for one year or knowing anything about them. Fast forward one year later and the family contacted Hayden to thank her for saving their baby girl. From that point on a beautiful relationship was born. Hayden desperately wanted to meet them so she invited the family to come to her wedding stating, "I know that y'all are all the way out in California, but I just want you to know that you're wanted here." On the day before her wedding Hayden finally got the chance to meet little Skye – and the moment couldn't have been any sweeter. Watch the full story in the video below. Thank goodness for wonderful blessings such as Hayden and Skye.