Ellen DeGeneres really knows how to make our days. She is one of the best hosts whose show is really one-of-a-kind, featuring top notch celebrities and ordinary people with incredible talents or unusual stories.
But it looks as though from all the people she hosted, little Kai is her favorite. She never misses a chance to invite him over to the show. His singing talent is what makes Ellen, and the rest of us, so fond of this boy who's climbing his way up the ladder of success.
When Kai first appeared on Ellen's show he treated the audience performing Katy Perry's "Roar."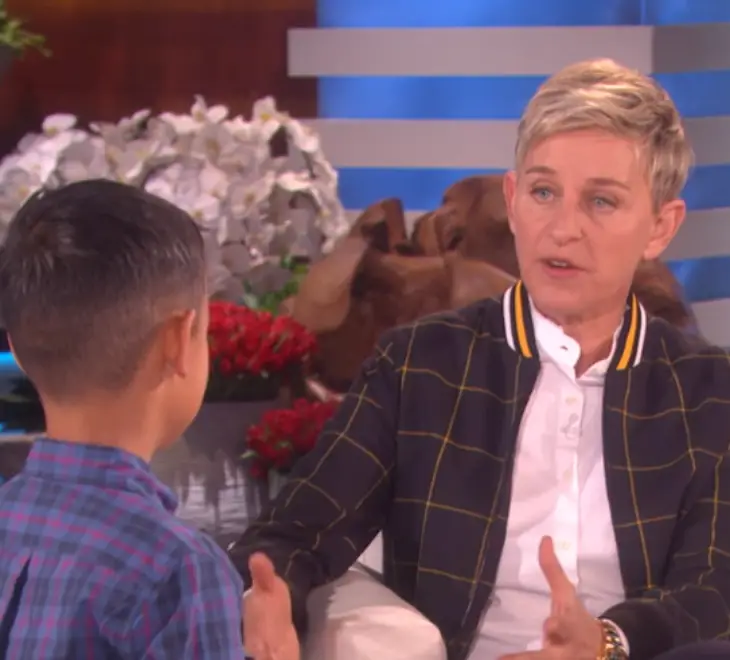 The way he sings, the gestures he makes, and that adorable smile on his face make it impossible not to love him. He simply enjoys at what he does best.
This time he sings a song of one of his own favorite musicians, Ed Sheeran. He chose the Grammy Award winning song "Thinking Out Loud."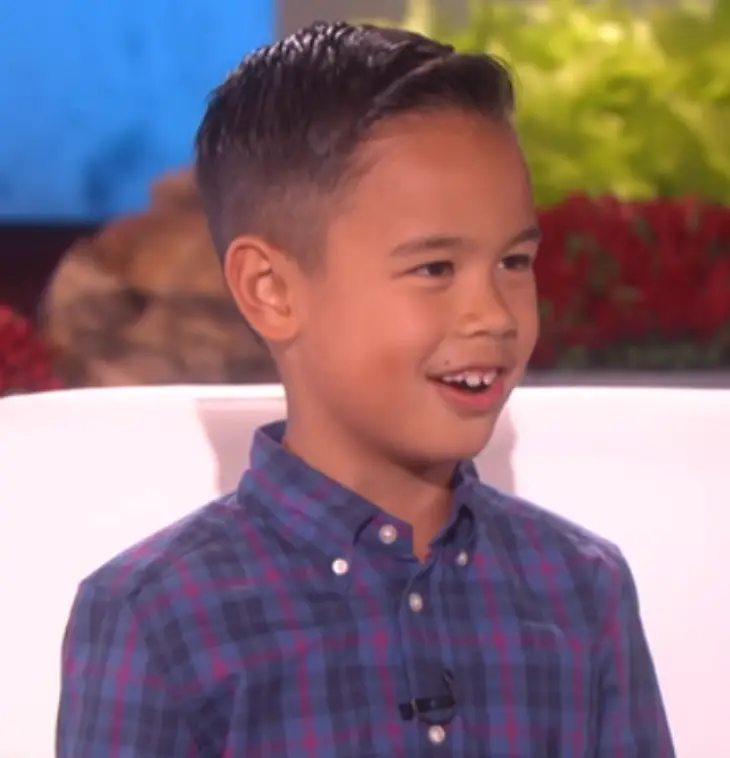 Kai is so adorable that he even has a handmade gift for Ellen with handwritten messages of how beautiful she is and how much he loves her, which wins him a kiss from our favorite host. They talk for a while and then the moment we are all eagerly waiting is here. Kai starts singing, and we all get to enjoy.
He closes his eyes and bursts out into song. The audience follows along with a loud applause.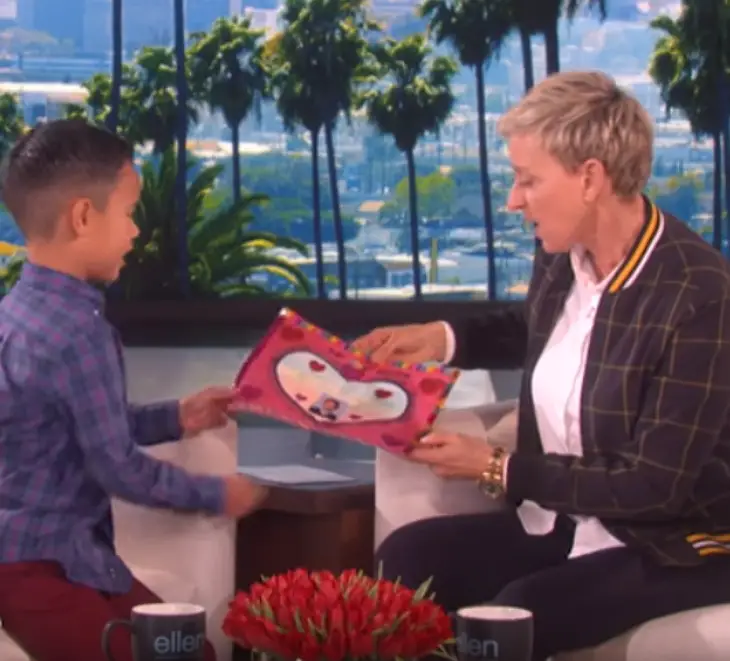 As the performance is coming to an end, Ed Sheeran himself stands behind the little prodigy who has no idea what is going on because he is already deep into his singing.
Ellen can't wait to see Kai's reaction once he realizes who is standing next to him, and she goes all smiles. Ed does pretty much the same thing, and is flattered little Kai chooses to sing one of his songs.
Kai finally discovering Ed has been there all the time is precious. This is definitely a must see.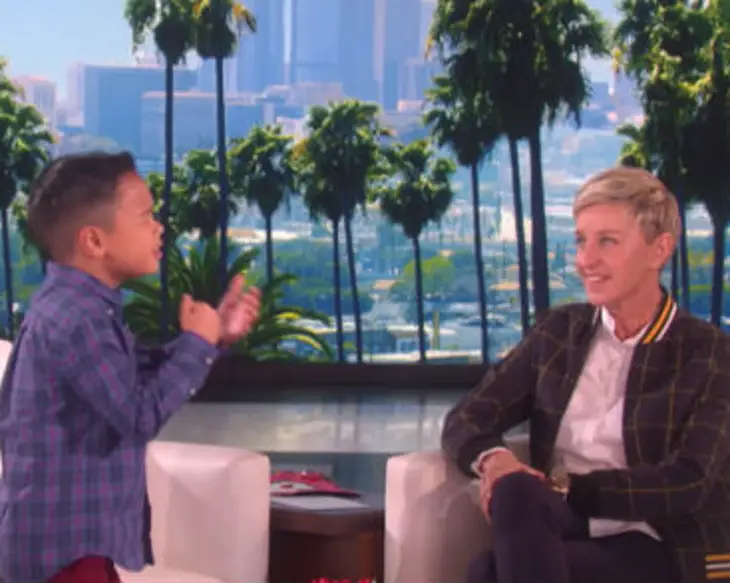 Take a look at the surprise Kai got from Ellen and his idol in the video below.