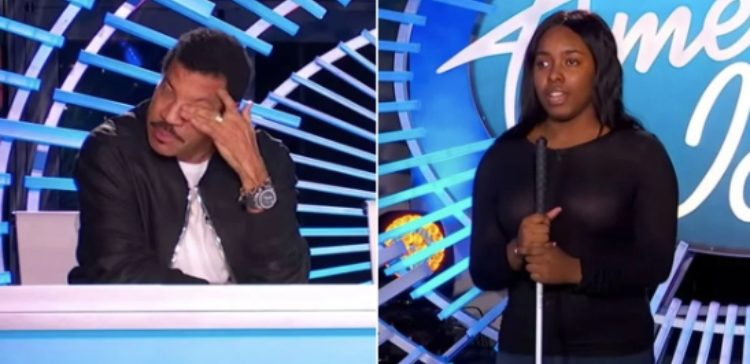 Just think about how our music idols from '80s and '90s, and even earlier, have been pursuing their music career. It must have been very difficult, a task that involves pushing a lot of boundaries and hoping that one day you will meet the right person who will help you conquer the stage.
Nowadays, with the technology and the TV shows, showing to the world what kind of skills you have is simpler. The TV shows like 'American Idol' give us a chance to express ourselves and to show to the audience what vocal potential we have. These shows produced even some very popular contemporary singers and performers. The opportunity 'American Idol' is offering is priceless.
'American Idol' has not only entertained the audience with excellent music and performances. It gave people chance to take a closer look at candidates' lives. Very often the show briefly talks about candidate's problems, successes and failures and even some personal things. This is the case with the talented candidate Shyy.
When Shyy stepped on the stage, in front of jury, it looked like every candidate that passed through the process. Her beautiful face, casual look and modest appearance did not make her different from the most of the candidates of the show. However, she had something quite unique that differentiated her from the rest – a wonderful voice and just the perfect singing skills. Her performance of Andra Day's 'Rise Up' was so emotional and she gave a performance that will last in the judges'memories. We are sure Lionel Richie will remember Shyy for a very long time. She moved him with her singing to that degree that his tears could not be stopped.
However, that is not the only thing that Shyy stunned the audience with. She made everyone so emotional and teary with her personal life and the problems she is facing with. Just one year before the competition, Shyy started having problems with her vision. After several complaints at home, she and her mother decided to see the doctor. After careful analysis done by the medical team, Shyy got the worst piece of news in her life. She was diagnosed with brain tumor. As a result of the terrible illness, Shyy lost her vision completely. Nevertheless, she did not lose her hopes and dreams. She decided to show the world what kind of potential she has. She sure wrecked all of us who watched the girl in front of the TVs.
Shyy showed that she is a fighter. Bad health and physical disabilities do not stop her dreaming and fighting for the life she was craving for. Bravo Shyy!
We can't wait to hear your thoughts on this incredible performance! Are you a fan of Shayy? Do you think she will go far on American Idol? Who is your favorite contestant from this season so far?