God always finds a way to remind us how miracles are everywhere around us; all we need to do is to look and embrace them.
Naomi Bakker's parents were the happiest people on Earth when they learned Angela was pregnant, and they couldn't wait to meet their sweet daughter. However, the baby girl entered the world earlier than her mommy and daddy expected her. Born 15 weeks premature and weighting only one pound, tiny Naomi's chances to survive were slim.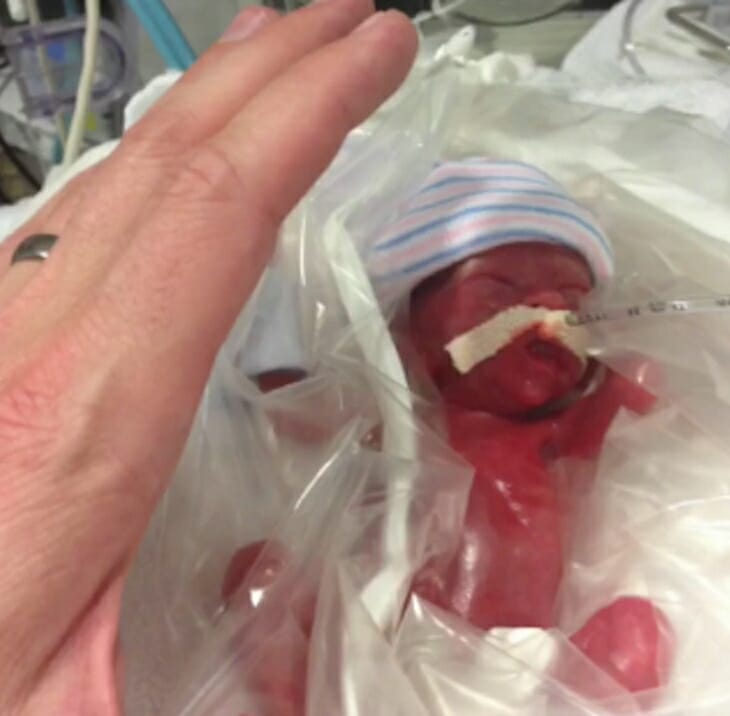 She was one of the smallest babies born in Reno, Nevada. Naomi needed round the clock care, and the staff at Renown Regional Medical Center Neonatal Intensive Care Unit were there to provide her with all the love, care, and devotion possible. They worked really hard to keep the baby alive and healthy, and never left her side.
However, both the doctors and the nurses were aware how the most important of all was the affection the little baby would get from her parents. They were certain that if her mother Angela was given the chance to hold her baby daughter, it would facilitate the process of recovery a great deal. So they did something very uncommon. They let the mother embrace her daughter, and it was a moment to remember.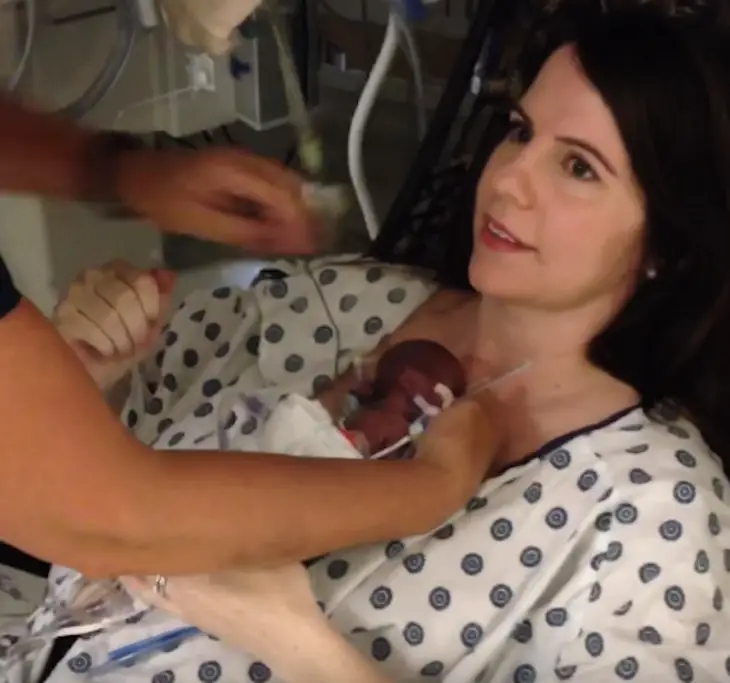 The main reason why the staff decided to let Angela and Michael hold the baby was because the benefits of skin-to-ski touch are numerous. Once the little bundle of joy feels the mother's presence and touch, it feels more relaxed and calm. Plus, this contact helps the babies better adapt to the life outside the womb, and regulates their heart rate and breathing. It also stimulates digestion, provides protection against infections, and regulates the body temperatures. The advantages are countless, really.
Naomi, however, was so tiny that eight nurses helped transferring her from her bubble to her mother's chest.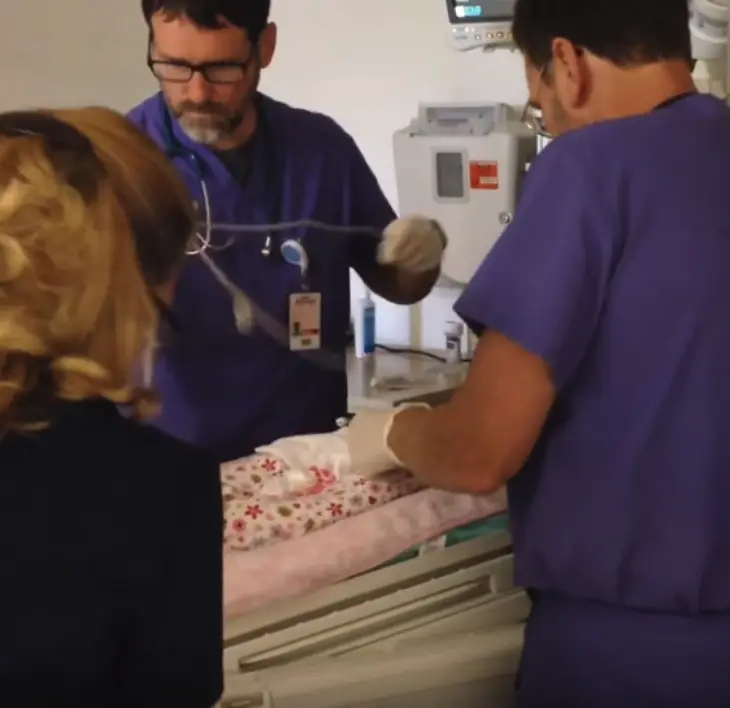 Angela couldn't hide her happiness and excitement. She was finally able to hold her baby. It was obvious she'd been waiting for this precious moment since the day Naomi was born.
The look on her face says it all. She simply can't stop smiling. This is just a proof that nothing really beats mother's love, does it?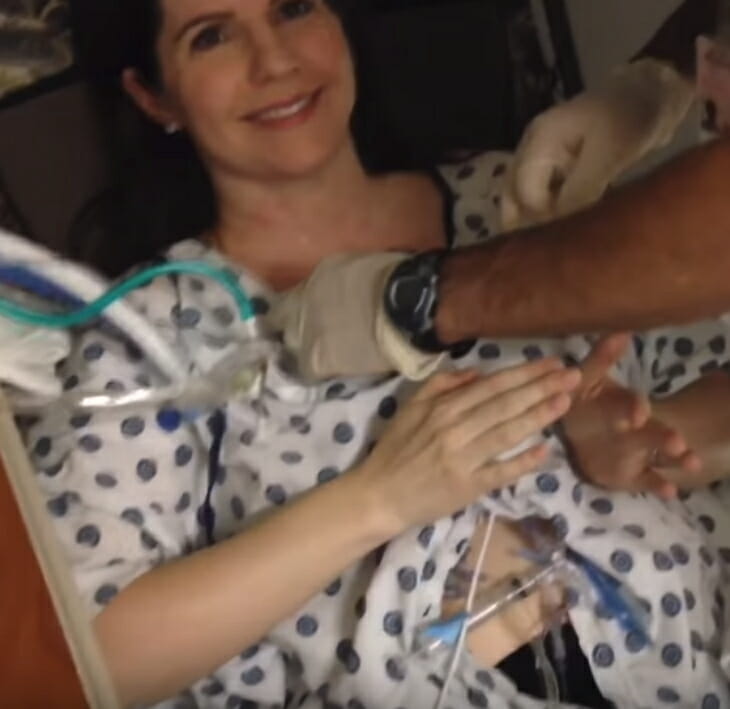 Angela and Michael were allowed to hold their daughter every single day during her long stay at the hospital, and that gave them strength to fight for her life.
Thanks to the parents and the dedicated staff, Naomi is now four years old and she's one happy and healthy young lady. Looking at her now, we would've never assumed she was once lighter than a can of beans.