There is really nothing that can help erase the pain of losing a parent. When children lose their mom or dad while they are still young, they will always wonder why their guardian left them and is not by their side any longer. This can affect their childhood, and even their life as grown ups.
This is unfortunately the fate of many kids whose parents lost their life in combat while serving the country. These kids' parents died as heroes whose deeds will never be forgotten.
When a plane full of children of fallen military members was announced at the Nashville airport, everyone present took the time to pay them respect by singing the national anthem as the plane boarded.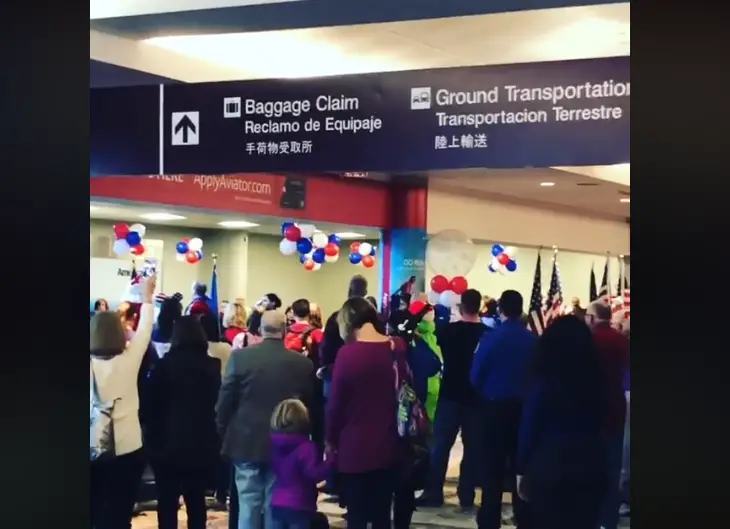 All these children are part of an annual event called Snowball Express. They are offered a trip to Disneyland on the state's expense.
Watching all these kids gathered together, trying to move forward with their lives made everyone very emotional. People even had tears rolling down their faces. One of the people who witnessed the event was Jen Tringle. She believed this was worth sharing with the world so she recorded the whole thing and posted it on her Facebook page.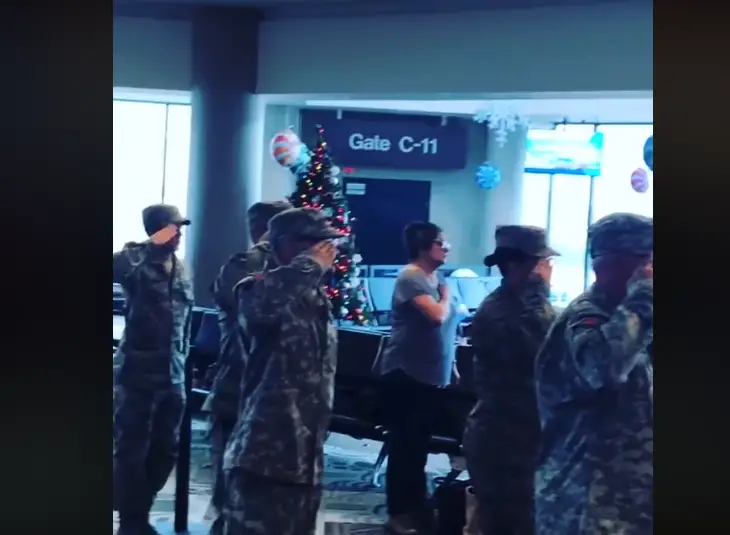 In her post in social media, Jen shared:
"When they announced them over the loudspeaker and they lined up to board the plane the whole airport literally stopped and sang the national anthem with military present in salute. Most every person standing around, myself included was bawling at the sight of these kids and spouses who have paid so great a price for our country. To see all of this at Christmas time was so humbling. Seeing the general public in an airport stand still to honor these kids was simply beautiful."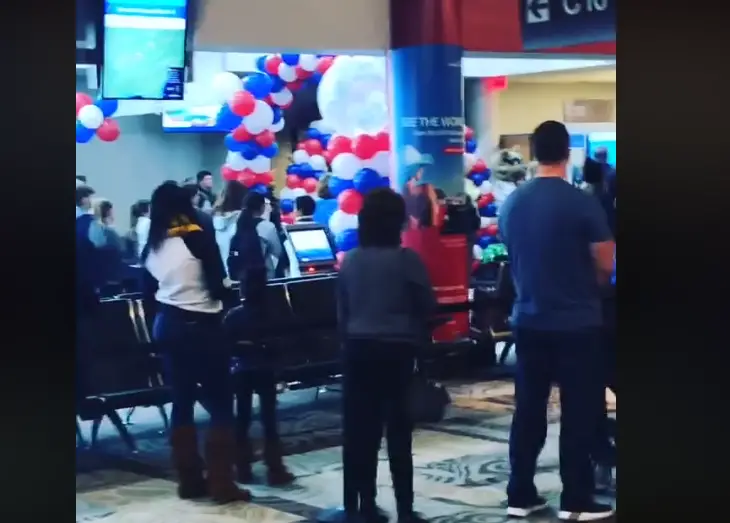 And as nothing could bring their parents back, at least we can do our best to try to comfort these loving children by offering our respect to their loved ones who lost their lives for the well-being of the country.
This is definitely an experience Jen will never forget.
In an email she sent to ABC7, she shared:
"I'll never forget it myself, witnessing an unannounced standstill like that by the general public – out of honor."
It was truly a heartwarming sight to see!