Four-year-old Caleigh Concannon is one very special girl who is a huge animal lover. Her dedication towards dogs helped save one person's life. And if you wonder how, stay here and read the whole story.
Namely, Caleigh and her mommy are volunteers at Golden Opportunities, a service dog training and breeding facility. The dogs that come out of this place help many people overcome different issues and struggles. However, a fully trained animal ranges from $15,000 to $35,000 depending on the level of assistance people require. So, one way to cut operational costs is to rely on volunteers like Caleigh.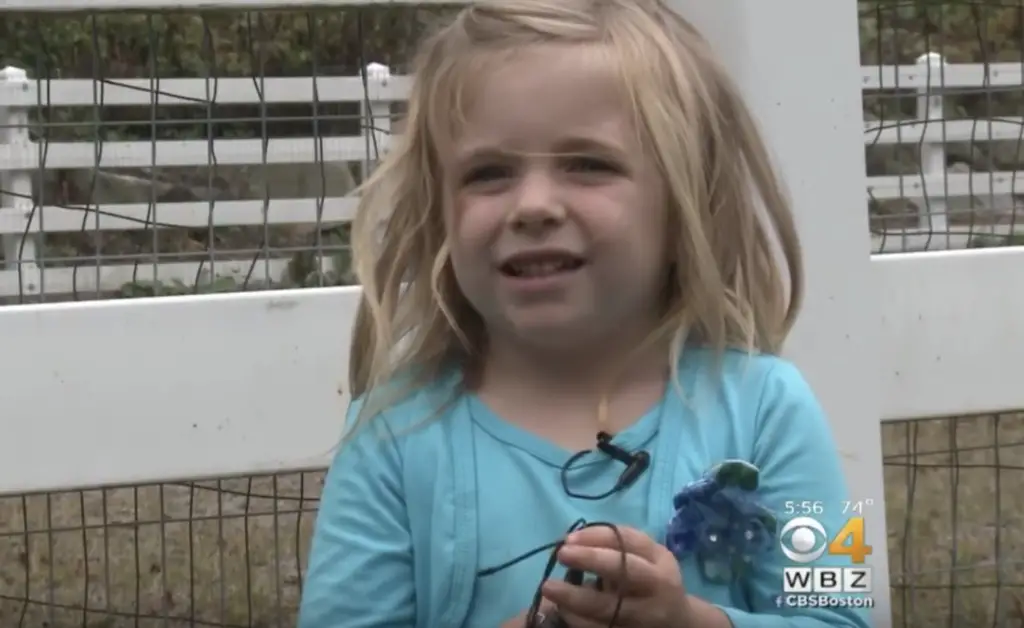 It was Caleigh's first day at Golden Opportunities and she was over the moon for having the chance to be around dogs.
As she was helping the puppies, she felt the need to use the restroom. But a moment after she went there, Caleigh came back running to her mom and said, "There is a man sleeping on the bathroom floor." Caleigh's mom knew someone was in trouble and rushed to see what was going on.
The sweet girl believed the man, Michael Flynn, the farm's director of operations, was snoozing, but he was in fact having an epileptic seizure.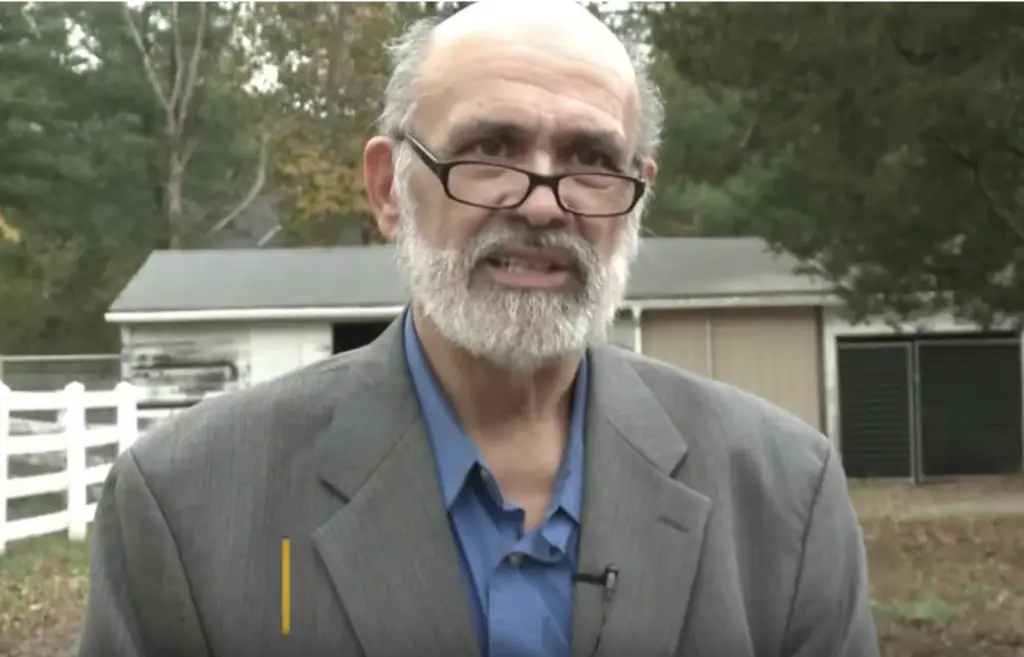 Caleigh knew how to act in situations when someone is in need of help. Her daddy has a diabetes and she has helped him before. She was aware that if someone is sleeping on the floor that person is either sick or in need of immediate help.
Michael was beyond thankful for Caleigh's quick thinking. He knew she was the cutest helper they have ever had at their facility, but he had no idea she would actually help save his life that day.
"I am so proud of her. I am just in awe at the responsibility and the seriousness and her perception in handling the situation."
Everyone was proud of Caleigh. The Walpole Police Department were impressed by her action and awarded her a Community Hero Award.
"The situation could have been a lot worse than it was and so as a result, she really is a community hero," police officials said.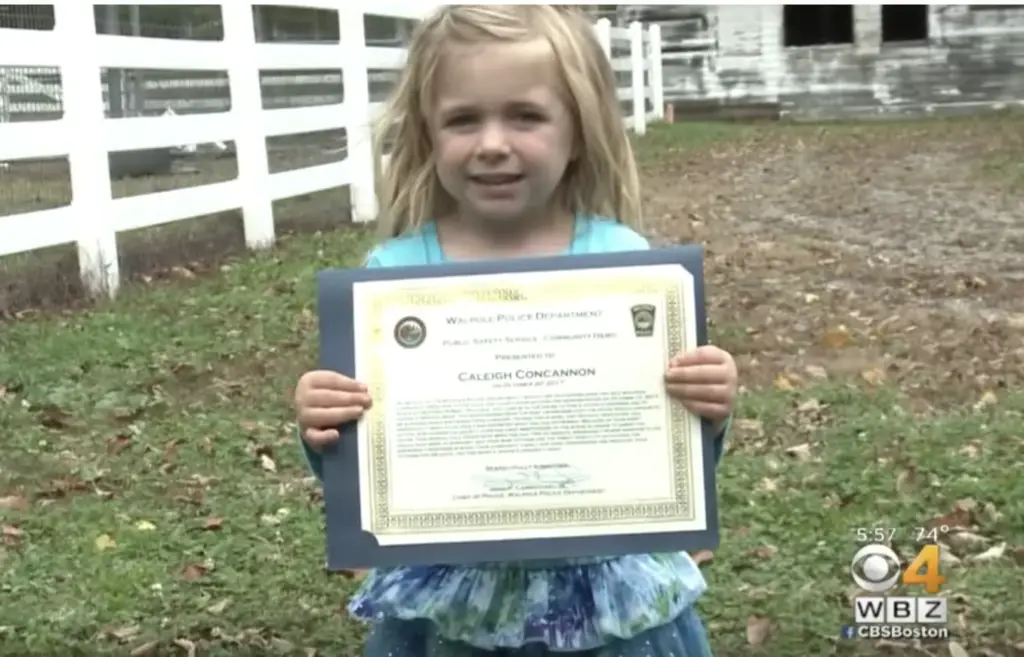 Beside the award, Caleigh got two movie tickets. Well, being just 4, we assume she appreciated this other gift more than the award.
She isn't even aware that her quick reaction and the calmness she showed saved a human's life.
Take a look at the whole story and don't forget to share it with your friends.