New baby on the way means days filled with joy, happiness, and laughter. The news about the arrival are always received with excitement by everyone around, especially the parents whose lives will change forever, but for the better.
When Molli Potter and her husband Robert found out they were expecting their second baby the couple were over the moon excited for their tiny bundle of joy. But what they never expected was for baby Cullen to be born so early – causing a major problem for the family. At just 22 weeks baby Cullen decided it was time to make his grand entrance into the world, but doctors had told his mom and dad he'd only have a 2% chance of survival.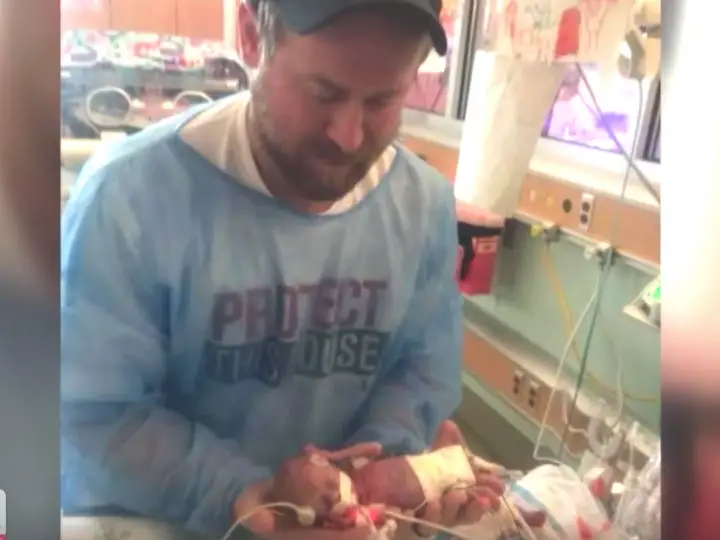 Wanting the best for their baby boy the Potters then got an unexpected second blow. Even if baby Cullen did pull through he would more than likely be disabled. The Potters were devastated, especially when they learned that hospitals were able to turn away from helping their little baby. Because little Cullen had been born at 22 weeks many hospitals turned them down for help, stating that because he was born before 24 weeks it was likely he wouldn't survive.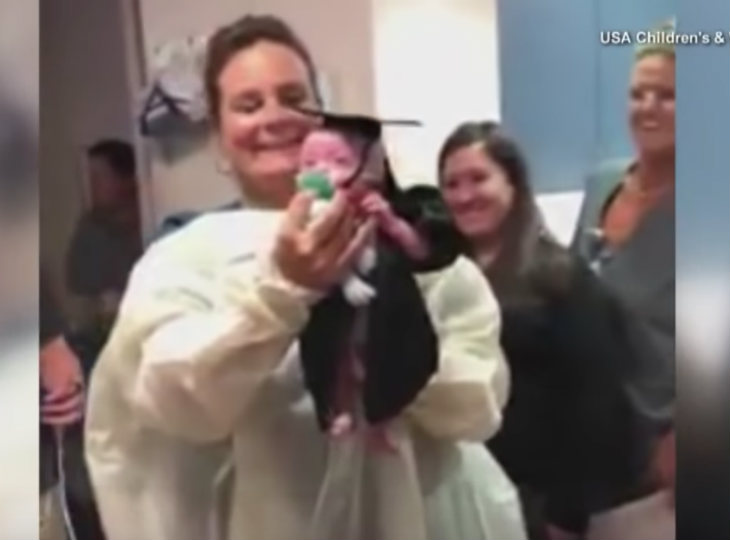 Unable to take no for an answer Robert set out on a quest to find a hospital that would help his family. That's when he called 16 different hospitals in three different states to find a hospital that would give baby Cullen the care that he so desperately needed. After hearing multiple no's Robert came across the University of South Alabama in Mobile that finally gave them the yes they had been searching for. The hospital was able to care for mom and Cullen with the intentions of saving his life. Five months later and Cullen showed all 16 of those hospitals that they were wrong about him – because he was in fact here to stay. His mom then bought him a little graduation outfit and his nurse walked him down the hospital hallway for an emotional "graduation" ceremony no one would ever forget. Soon Cullen's story went viral and it's easy to see why he's captured so many people's hearts. Watch the touching story for yourself in the video below.