Being a celebrity means fame, money, and luxurious life. However, the side-effects of such living style are many. One in particular is the privacy and the private intimate life that celebrities tend to hide from the public eye. People want to know what's going on in the private lives of their idols. Many celebrities cannot endure this type of pressure. We have witnessed many romances fell apart, marriages destroyed and divorces are happening on a regular basis. Luckily, not all of our idols have the same fate.
The life story of Sam Elliott and Katharine Ross beats the odds. This famous couple have been together for more than 40 years and they still enjoy each other's company. Sam and Katharine are excellent example for the other celebrities and they do have to share the key of their success.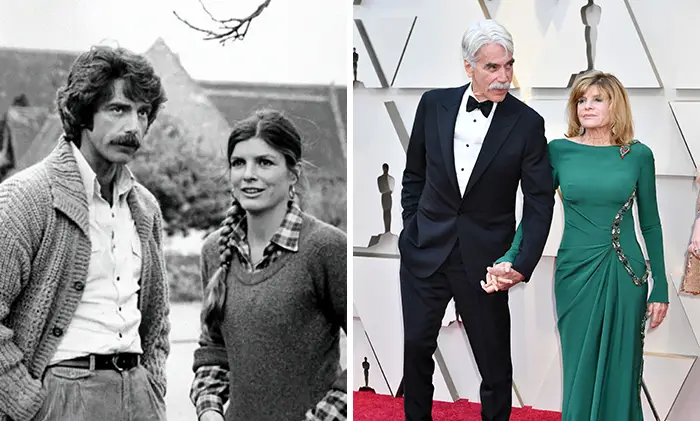 Both of them were famous before their marriage. Now in their 70s, these people are loving each other with the same passion since the day they met in 1978.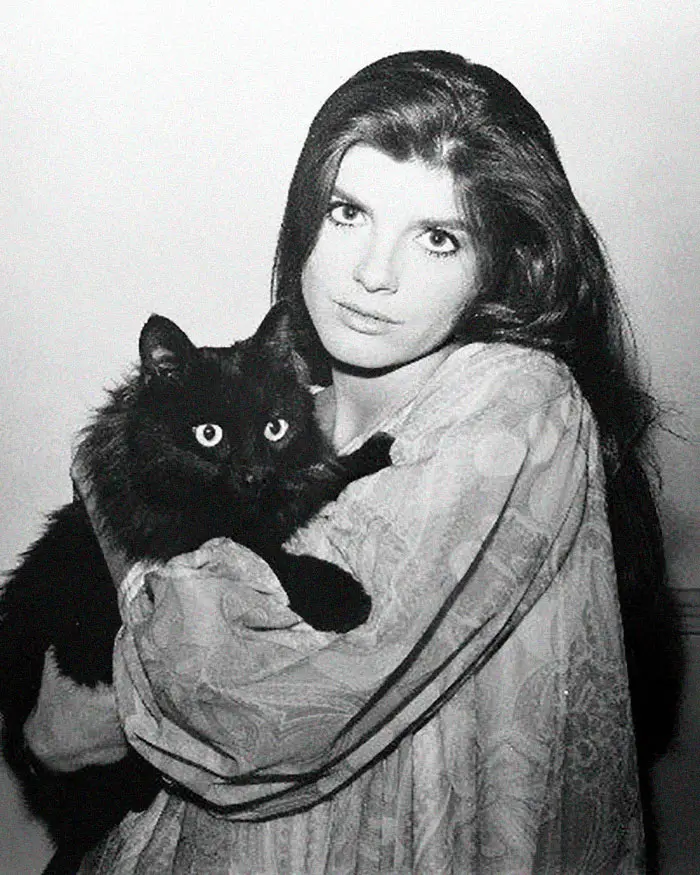 Sam an Katharine's romance began in 1978 when both of them starred in the film The Legacy.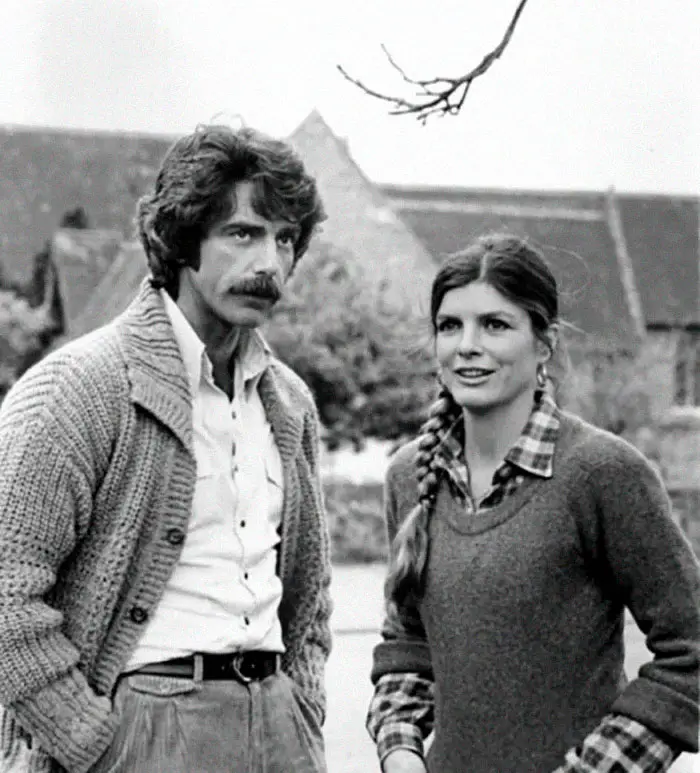 Personally they didn't know each other prior the filming. However, Elliot says that he has been trying to get Katharine's attention ten years before the filming in 1978. While he was playing the role in Butch Cassidy, the actor wanted to contact Katherine. He says:
"I didn't dare try to talk to her then. She was the leading lady. I was a shadow on the wall, a glorified extra in a bar scene."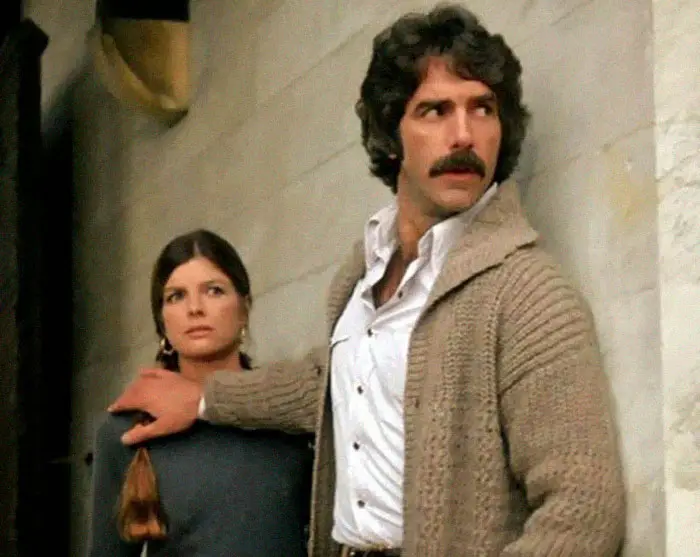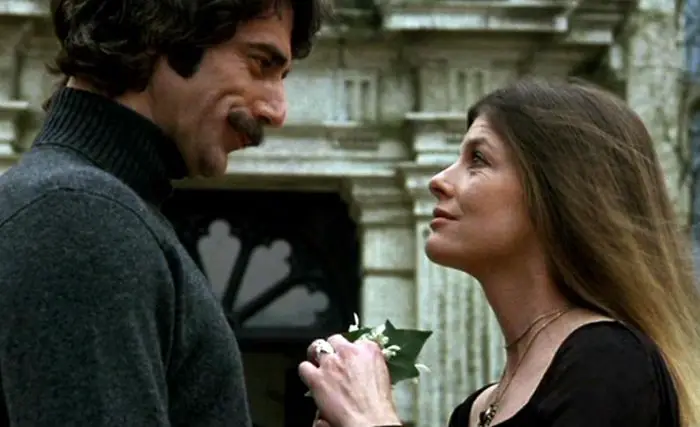 Katherine and Sam married in 1984. For Katharine this was fifth marriage and the only long-lasting. They have a daughter names Cleo Rose.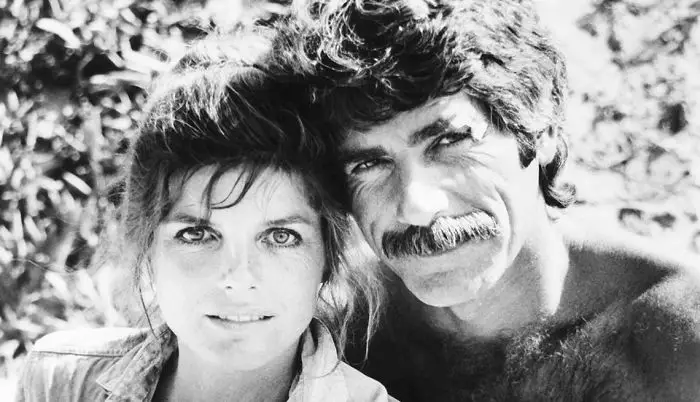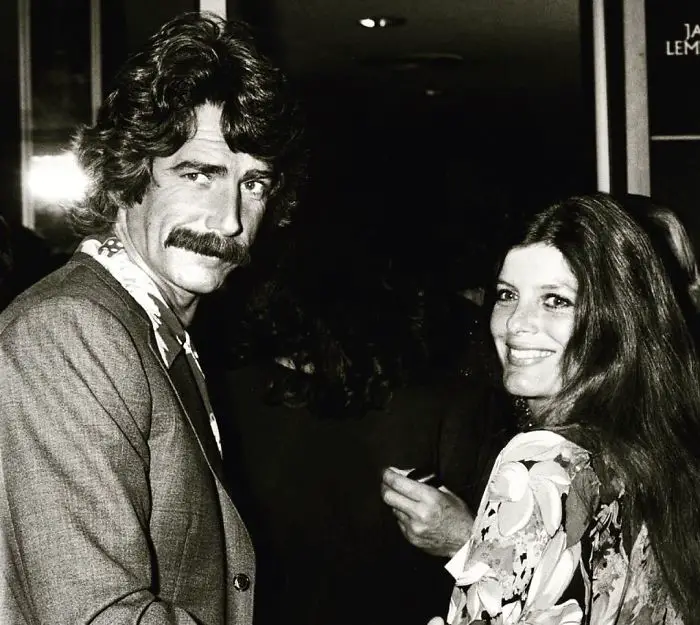 They admit that it is very difficult to find free time and enjoy the marriage when many projects are awaiting you. However, they do find time for a little romance. Once, as Sam says, he even skipped a role just to be with Katharine in Hawaii.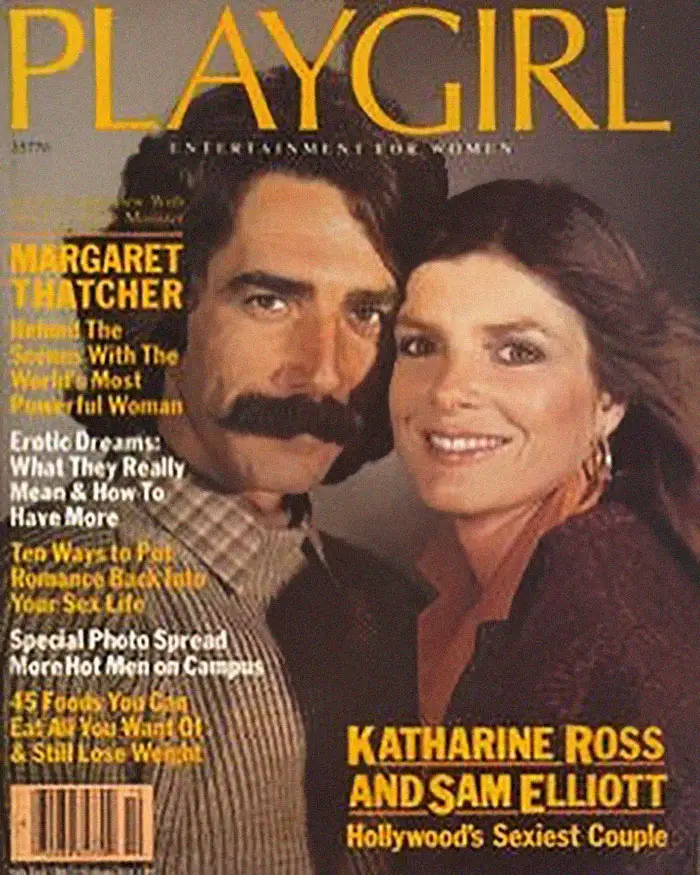 Sam did not lose the role. Katharine called the agents and made sure Sam goes back in the States on time.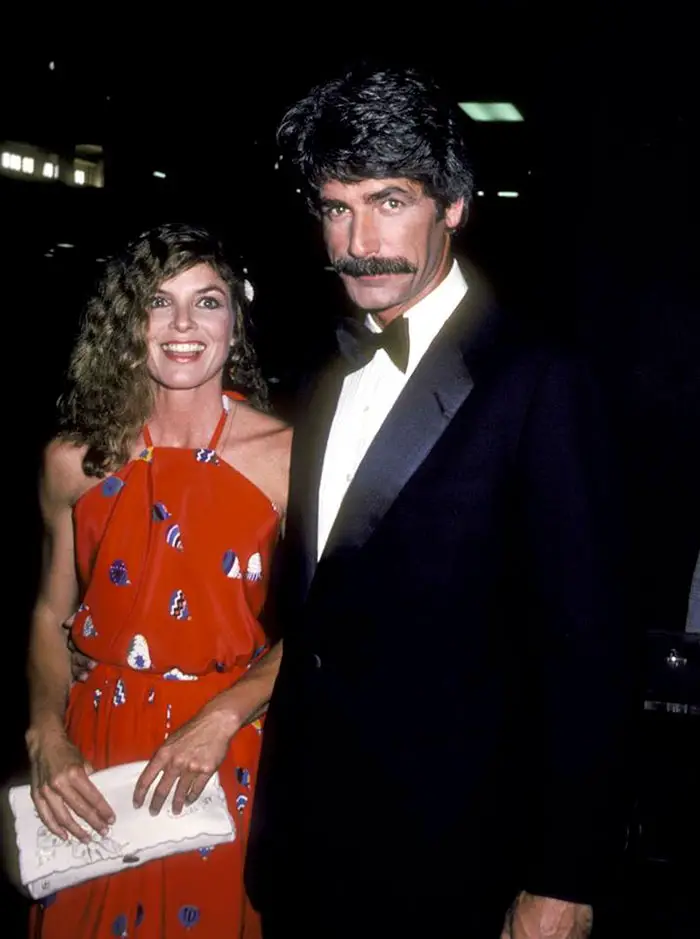 The family photo. Cleo Rose posted this on Instagram and she wrote: "My mom and I have a joke that we're always talking when pictures are taken"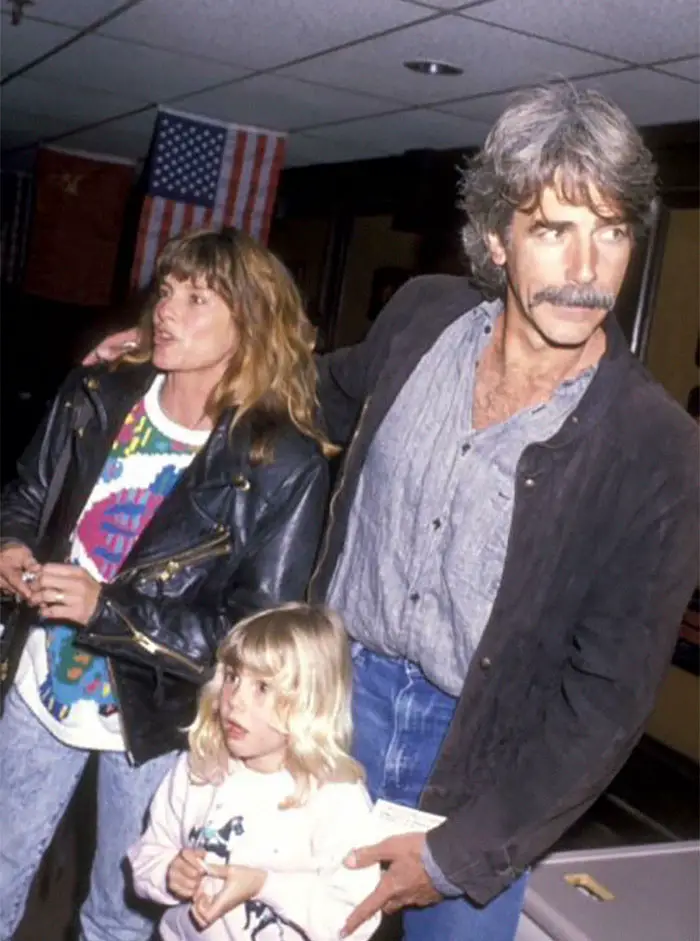 In 2017 the couple did a film together. They are still together, personally and professionally.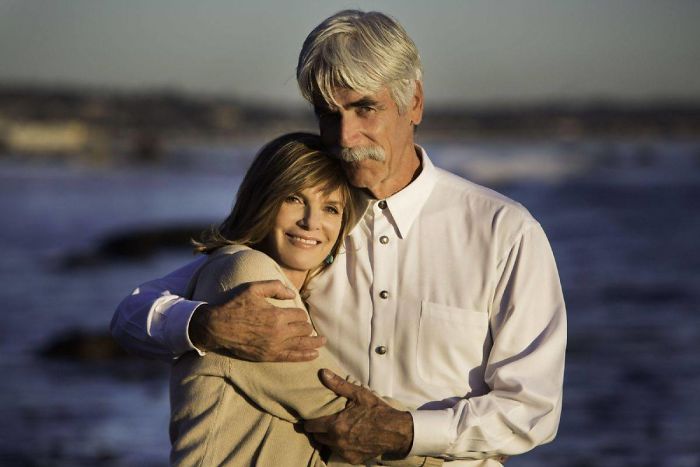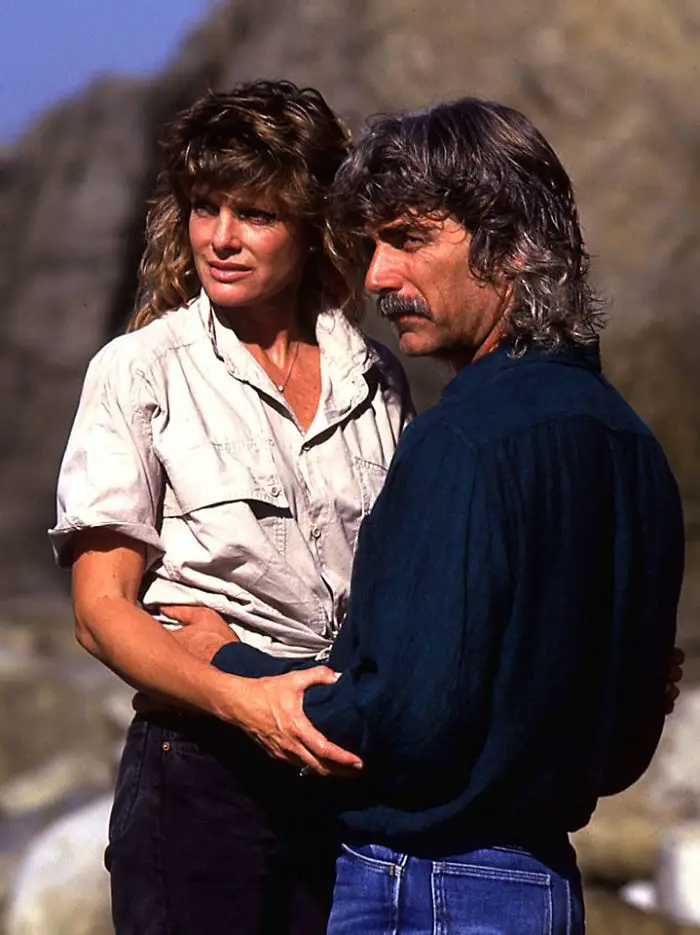 About the joint project Katharine says:
"Sometimes that's easier than real life. You're [sic] got a script. You've got a part. You've got your creative juices flowing together. It's not about the dirty dishes in the sink or whether you've picked something up at the laundry…"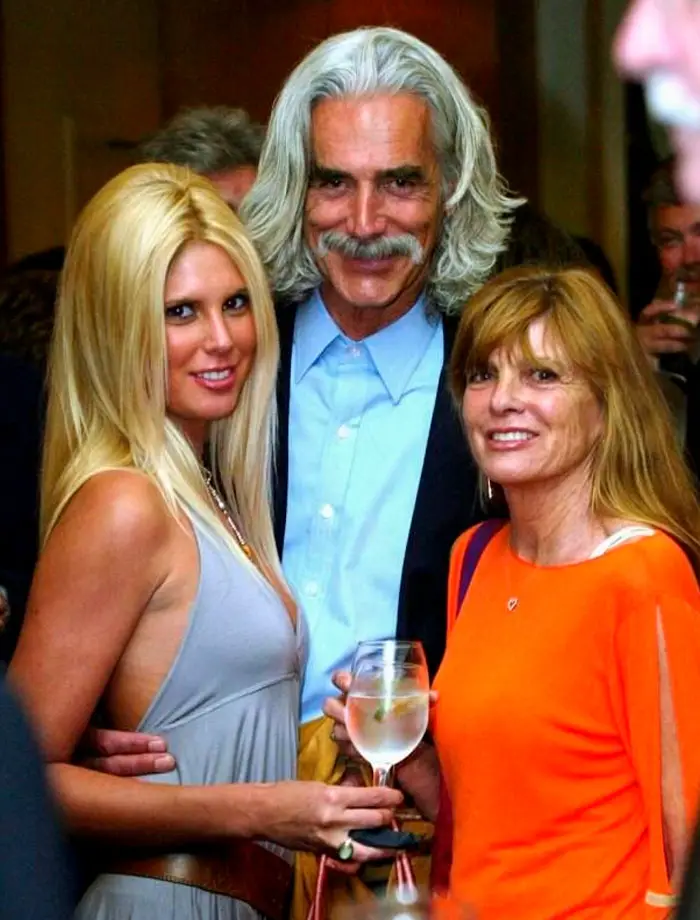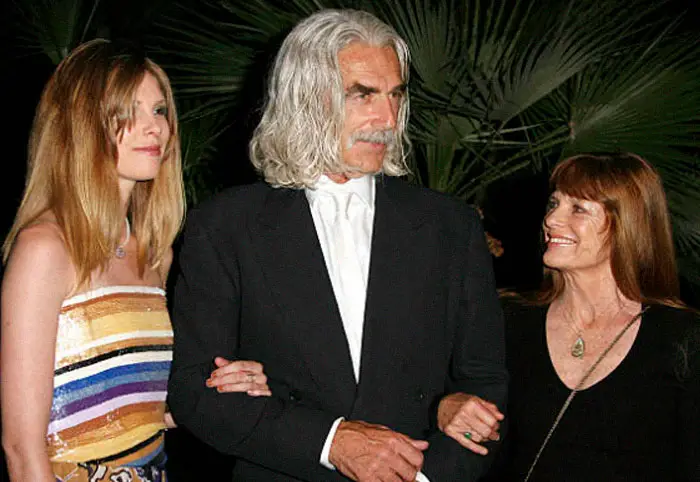 Since for celebrities it is difficult to stay together for a long period, Sam says:
"We have a common sensibility, but we also work at being together. You work past the s–t; you don't walk away from it. That's how relationships last."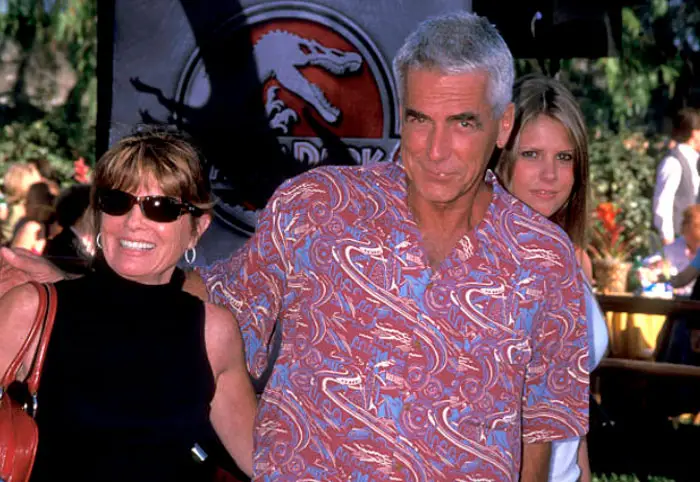 Elliott, Ross and Cleo Rose in Malibu, California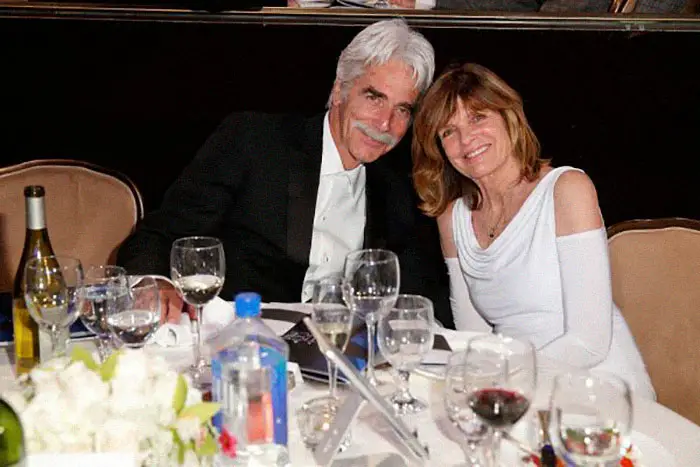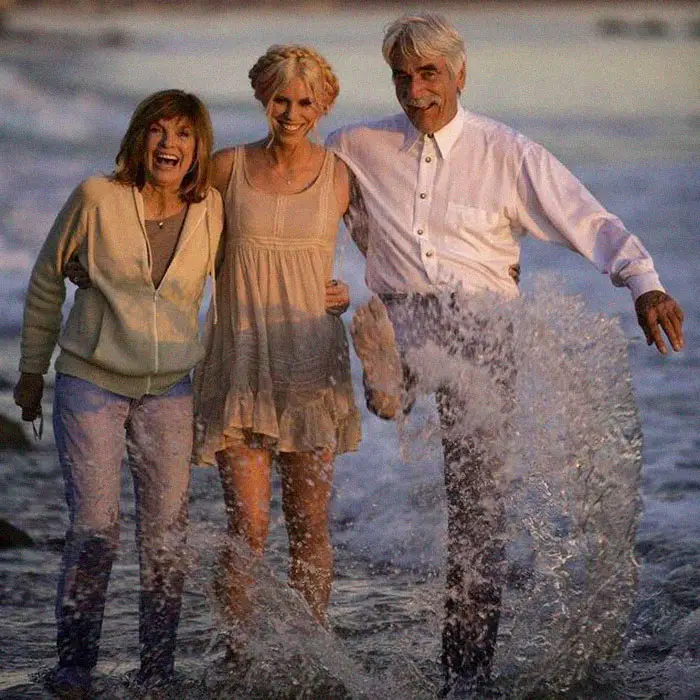 "What makes a marriage work is a mutual love and a mutual respect. There are peaks and valleys like everything else, but you have to push on," Elliott told the San Francisco Chronicle.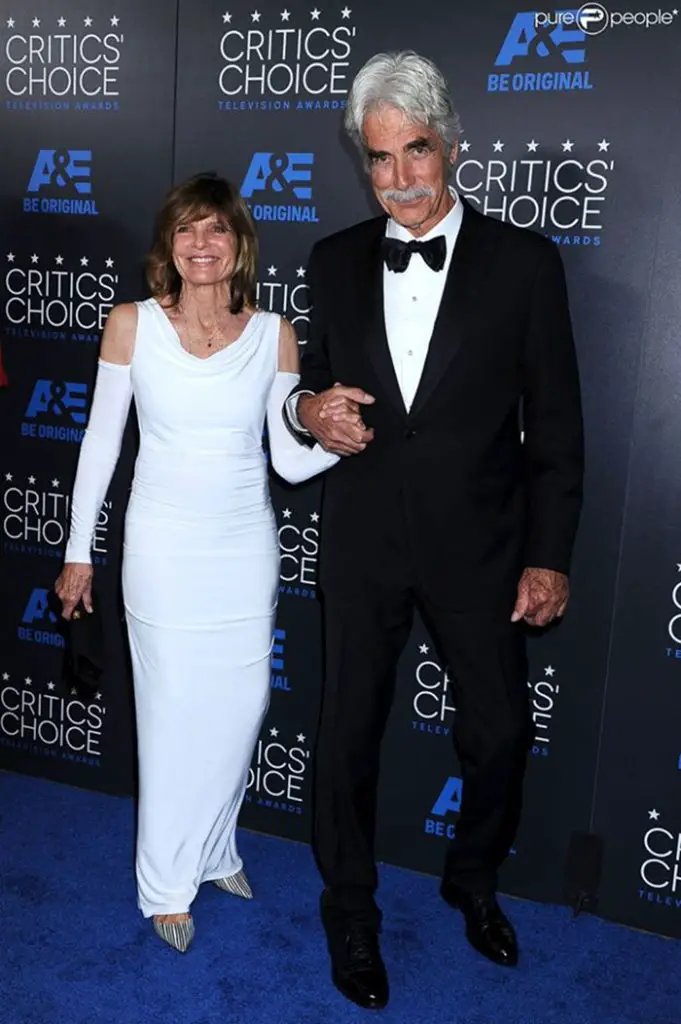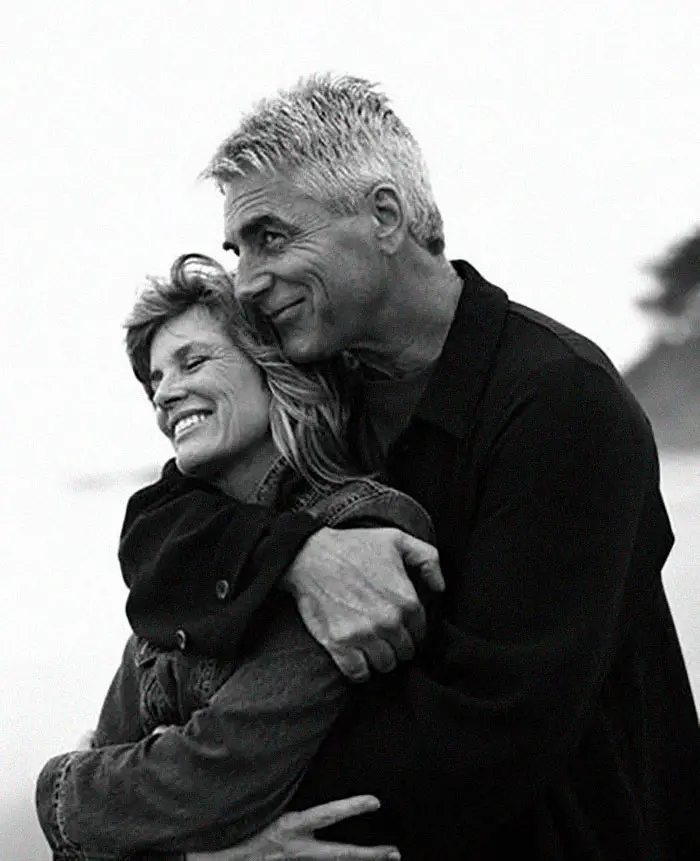 Elliott is a nominee for Best Supporting Actor for a Star Is Born.