What some individuals are ready to do all for the sake of taking an appealing selfie for their Facebook profile picture can only be described as outrageous.
One woman was attacked by a jaguar at the Wildlife World Zoo in Arizona after she climbed the animal's cage in order to take a picture with it. Shawn Gilleland, the Rural Metro Fire Department spokesman told The Washington Post how the lady who was in her 30's shocked the zoo visitors as she tried getting over the barrier. Getting so close to a caged wild animal speaks disaster, and that's exactly what happened. The jaguar reached out and grabbed the woman's arm with her strong paws causing a laceration.
Luckily, the wounds she got weren't life-threatening and she was lucky that her silly action didn't result in more severe consequences.
Zoo's officials say how the animal wasn't outside the enclosure at any time, which means non of this would have taken place if the injured woman wouldn't approach that close.
"Please understand why barriers are put in place," officials tweeted. "Sending prayers to the family tonight."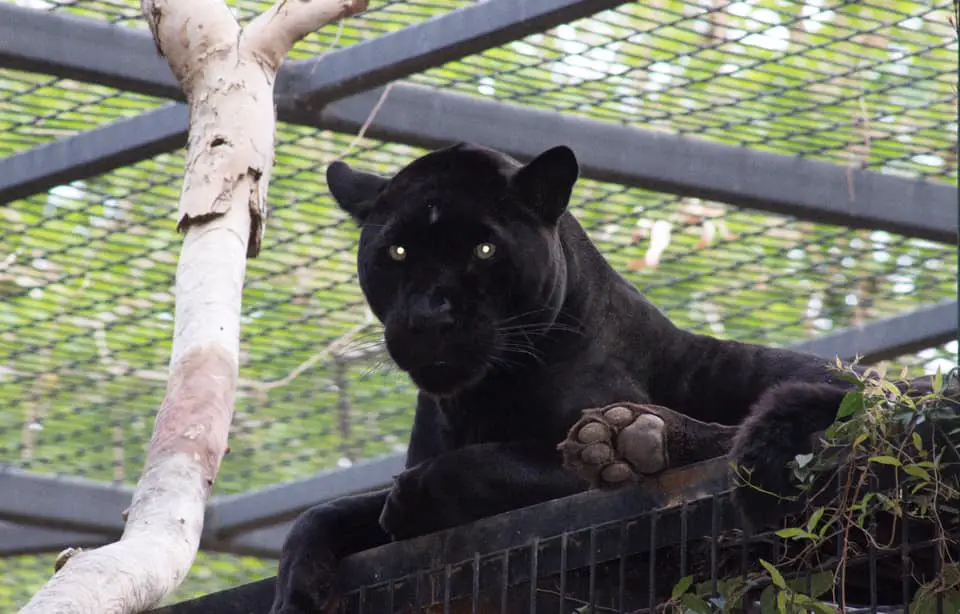 Visitors who happened to witness the incident say how they heard the woman screaming and that's when people ran to help her. One of them, Adam Wilkerson, told AZFamily.com:
"My mom runs up and takes her water bottle and shoves it through the cage near where the jaguar is, and the jaguar goes to let go of the girl to take the water bottle, and the claw just catches this girl's sweater," he told the news organization. "So at that point, I see that it's no longer attached to the girl's actual arm, only on her sweater, so I grab the girl on her torso, and I pull her back."
The zoo owner, Mickey Ollson, says how a similar incident involving the same jaguar took place a year back when another visitor tried climbing the barrier.
"There's no way to fix people crossing barriers," Ollson told the news organization. "That happens occasionally. And we put substantial barriers there, and if people cross them, they can get in trouble."
People should already be aware of the fact that jaguars are hunters who would grab every chance to get themselves a pray and they still decide to get way too close to them.
In another incident that happened at the Audubon Zoo in New Orleans, a jaguar managed to get out of its enclosure which resulted in nine zoo animals being killed, five alpacas, three foxes, and an emu.
The Post reported at the time:
Jaguars are opportunistic hunters that prey on more than 85 species, according to the International Union for Conservation of Nature. Their habitat ranges from the jungles of Central and South America, where they are considered "near threatened" by the IUCN, to the southern regions of Arizona and New Mexico, where they are listed as an endangered species by the U.S. Fish and Wildlife Service. Lions and tigers are the only big cats that are bigger than jaguars, making the felines the biggest in the Americas.
According to the president of the Humane Society of U.S, zoos should take extra precautions in assuring the visitors would stay protected and animals are respected from a safe distance. An idea they propose is adding more barriers.
We really can't understand how people would even come with such ideas as climbing over barriers and expect from the animals to stay still and pose for selfies.
Ollson told AZFamily.com they are willing to put some more barriers but people are the ones who should get educated on how to behave while at the zoo.
"She's a wild animal and there were proper barriers in place to keep our guests safe," the zoo tweeted. "Not a wild animal's fault when barriers are crossed."
Please SHARE this story with your family and friends on Facebook and tell us what you think!
Bored Daddy