The rebel of the Hollywood's golden age, actor Robert Mitchum, was a man of many talents. Playing villain in most of his movies, combined with his disobedience and resistance to authority in his personal life, this acting legend was perceived by many as a tough guy, and is remembered as such even today, 23 years after his death.
Robert's distinctive facial feature along with his incredible skills which weren't limited to acting only, but directing, producing, and singing as well, made him one of the most famous names in the history of film. A man of considerable charm, Robert possessed the innate ability to make everyone love him.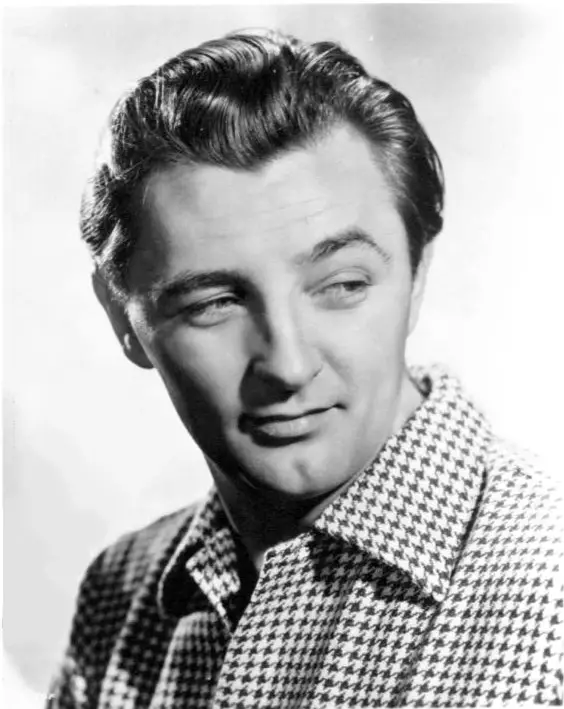 Born in August, 1917, in Bridgeport, Connecticut to father James Thomas Mitchum who worked as a shipyard and railroad worker and a mother who immigrated to America from Norway, he was part of a traditional American working-class family. Sadly, when he was just 18 months old, his father died in an accident and his mother Ann Gunderson remarried to Major Hugh Cunningham Morris, a British officer.
Robert was a mischievous child who couldn't be controlled easily. After being expelled from a number of schools, his mother decided to sent him to Delaware to live with his grandparents.
That didn't calm his rebellious soul and he continued to end up in troubles throughout his teenage years. One time, according to Robert himself, he was detained for vagrancy and forced to work in a chain gang from where he escaped and returned to Delaware. The good thing that came from his stay with his grandparents is that he met their first neighbor Dorothy there. The two fell in love, got married, and strayed together their whole lives.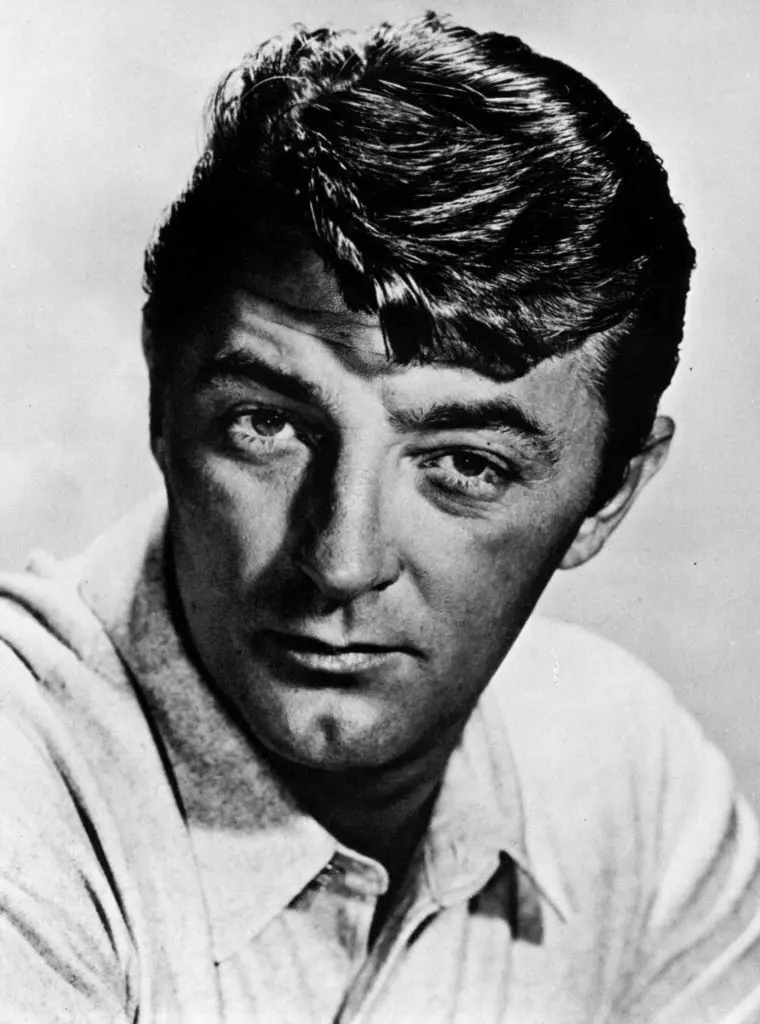 It was in Long Beach, California, in 1936, four years before he tied the knot, that Robert had his first encounter with acting. His sister Julie, who lived there, persuaded him to join the local theater guild. He took some minor roles, but once his children were born he decided to turn to a 9-to-5 job in order to be able to provide for the family.
During WWII, Robert worked as a machine operator for Lockheed Aircraft Corporation, but the loud sounds from the machines affected his hearing and he suffered temporary blindness, so he quit and turned to acting again. It was probably the best decision he has ever made.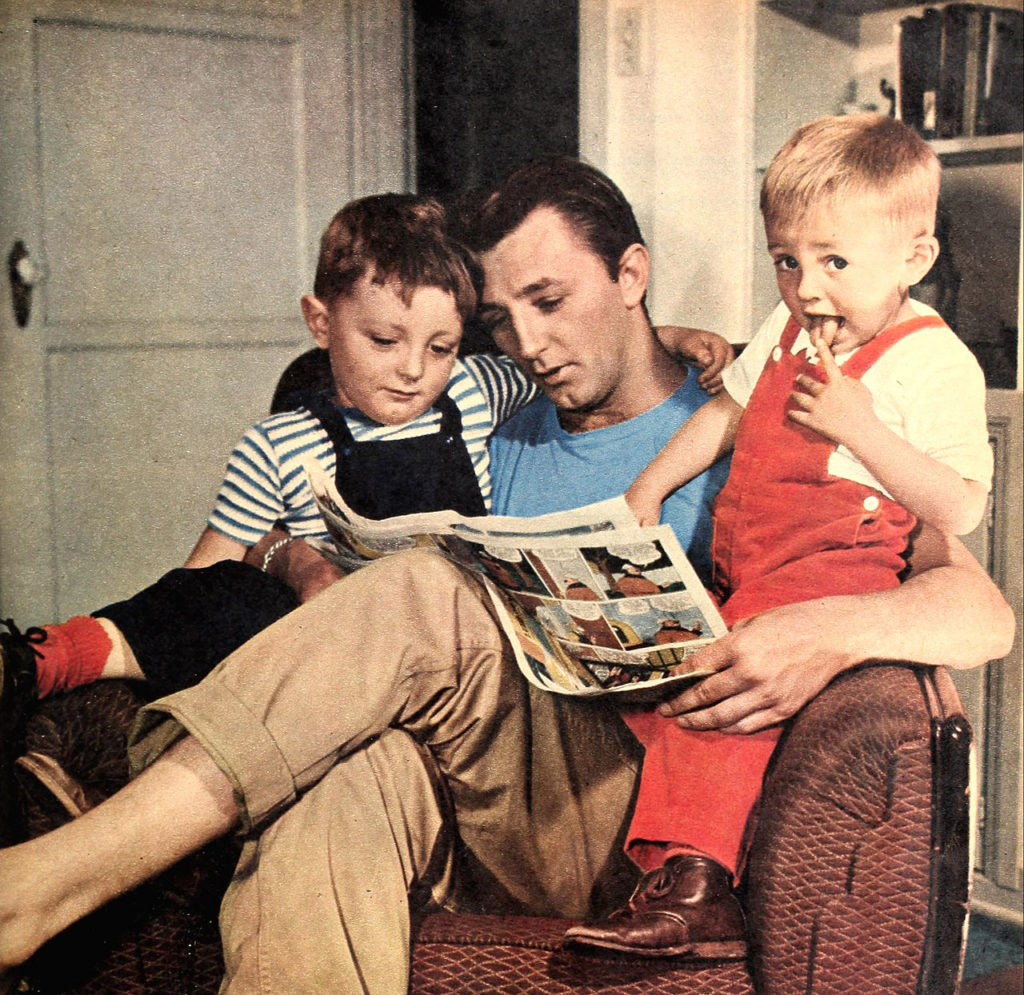 In 1945, Robert had his major breakthrough playing soldier in the war film The Story of G.I. Joe for which he earned an Academy Award nomination for best supporting role. This, however, didn't result in him getting parts in typical conventional Hollywood dramas. Instead, he became the "soul" of low-budget crime dramas, later known as films noirs.
What was truly special about this man with troubled soul was that he excelled each and every role perfectly. His sleepy, "lizard," eyes only added to his charm.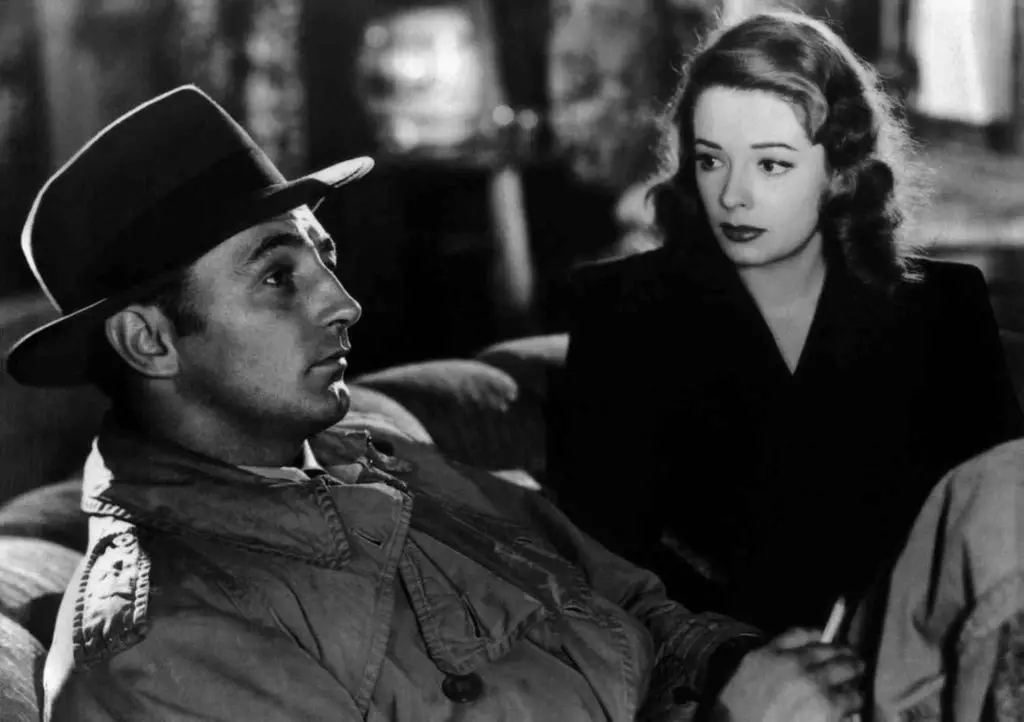 One of his most memorable performances is that of the charlatan preacher in the thriller The Night of the Hunter, which is considered until this day one of the greatest films in Hollywood history.
"I wanted to take it all the way," he said. "I wanted to scare people to death. The book did that. It was ten times as frightening as the picture. But Charles had such good taste. He kept saying, 'I make my living reading the Bible. I can't do this sort of thing.' As it was, it was pretty good… I guess."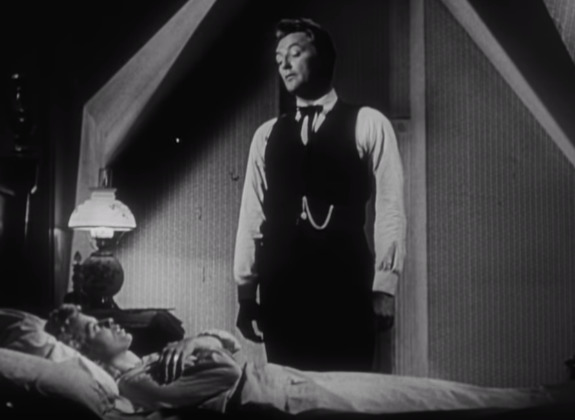 Robert's personal life was surrounded by many scandals. In 1948, he was arrested for possession of marijuana. He spent 43 days at a prison farm in California. He didn't see it as a big deal like Hollywood and the press because he always spoke how he was a passionate user. "The only effect that I ever noticed from smoking marijuana was a sort of mild sedative, a release of tension when I was overworking. It never made me boisterous of quarrelsome. If anything, it calmed me and reduced my activity," Mitchum later explained.
This scandal, however, only made him more famous and more wanted as his name was all over the magazines.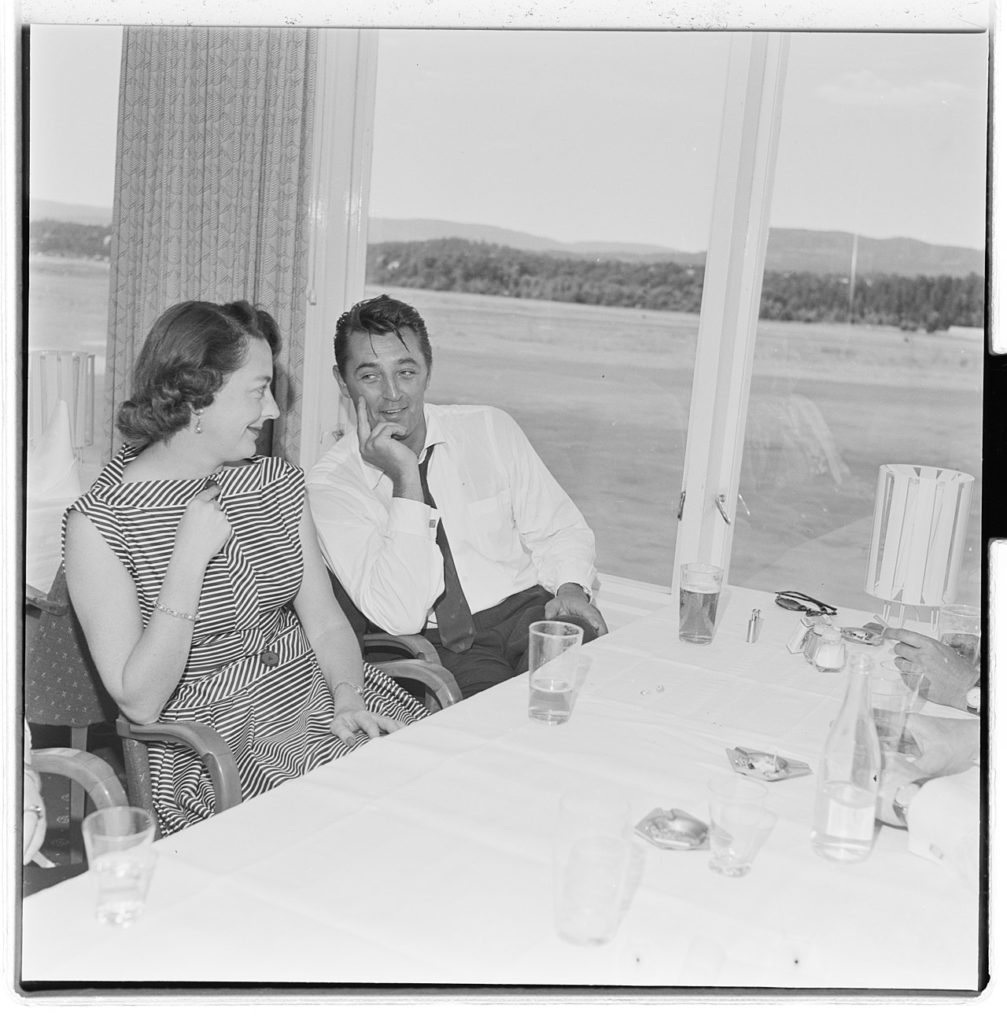 Robert was particularly praised for his incredible portrayals of the sympathetic marine in Heaven Knows, Mr. Allison (1957), the Australian sheep drover in The Sundowners (1960), the convict in Cape Fear (1962), detective Philip Marlowe in Farewell, My Lovely (1975), and more.
In 1955, during the filming of Bloody Alley, Robert caused a scene by breaking the set because his car wasn't ready. He was fired and producer John Wayne took the role.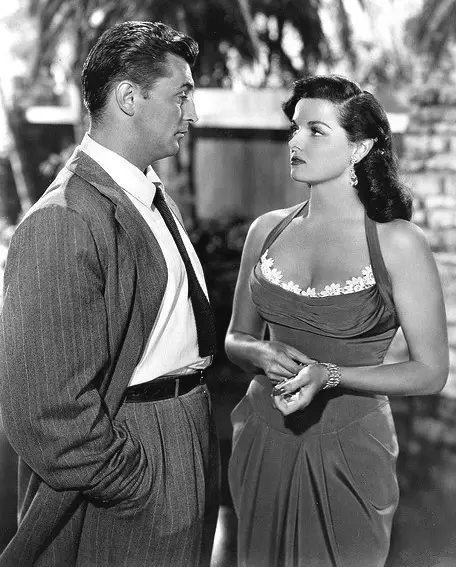 Although he spoke of his profession as an opportunity to visit places and new people and believed to be an actor in Hollywood was a privilege, saying, "I didn't make what these young guys, the Spielbergs, are making. But I had a hell of a lot of fun. Working with all the great leading ladies of my day. Marilyn Monroe, and Jane Greer. I think she was the most underrated of them all. Working with guys like John Huston and Raoul Walsh," he also said many times that moves bored him.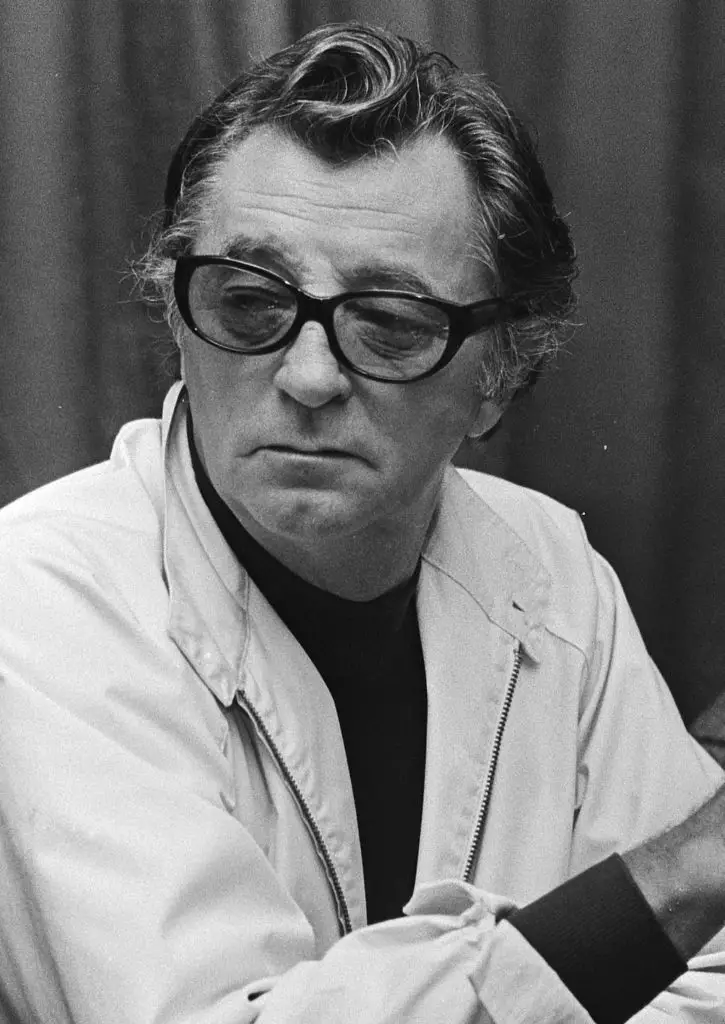 During the filming of Ryan's Daughter in 1970, he had suicidal thoughts, but his friend, screenwriter Robert Bolt, talked him out of it.
Robert passed away in 1997, at the age of 80 in Santa Barbara, California. He had lung cancer.
This actor, who was one of a kind, created an image for himself as an irresistible man who could excel any role. He truly marked an era in the history of film.
Please SHARE this article with your family and friends on Facebook!
Bored Daddy