Nancee Lingg, 82, found herself exhausted from the long flight after she landed at the Appleton International Airport. As no one was around to help her with her heavy bags, a young man who spotted Nancee offered to lend her a helping hand which she was more than happy to accept.
As the kind stranger carried Nancees luggage out of the plane, a flight attendant told them that someone would be waiting for her with a wheelchair. However, that didn't happen and both Nancee and the young man could see that all of the wheelchairs were folded up. Luckily, the kind stranger was again more than happy to help the elderly lady. He grabbed a wheelchair and offered to push her. Nancee was so glad she wasn't left all by herself.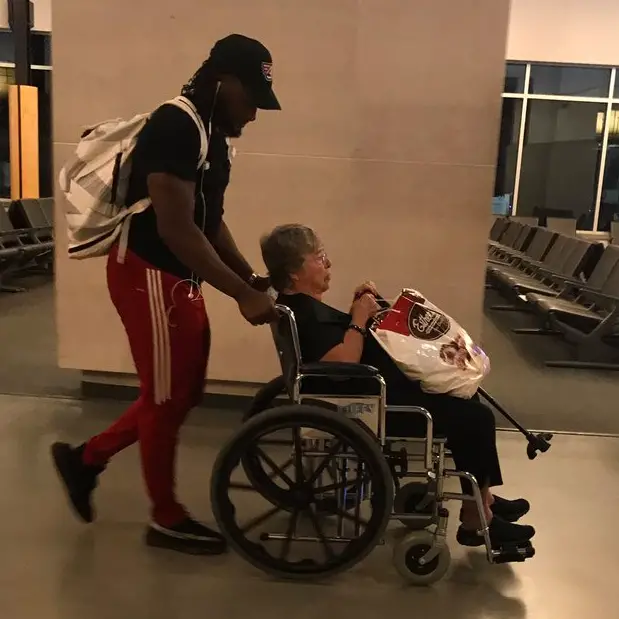 However, she had no idea who the man helping her really was until she met with her granddaughter Teresa Lingg Knuth who recognized the kind stranger as NFL running back Aaron Jones.
His act of kindness didn't go unnoticed. A woman at the airport that goes by the name Momica on Twitter snapped a photo of the Packers player and shared it with the caption: "Just watched Packers Aaron Jones push a random lady through the Appleton airport because there was no there to push her. GO PACK GO"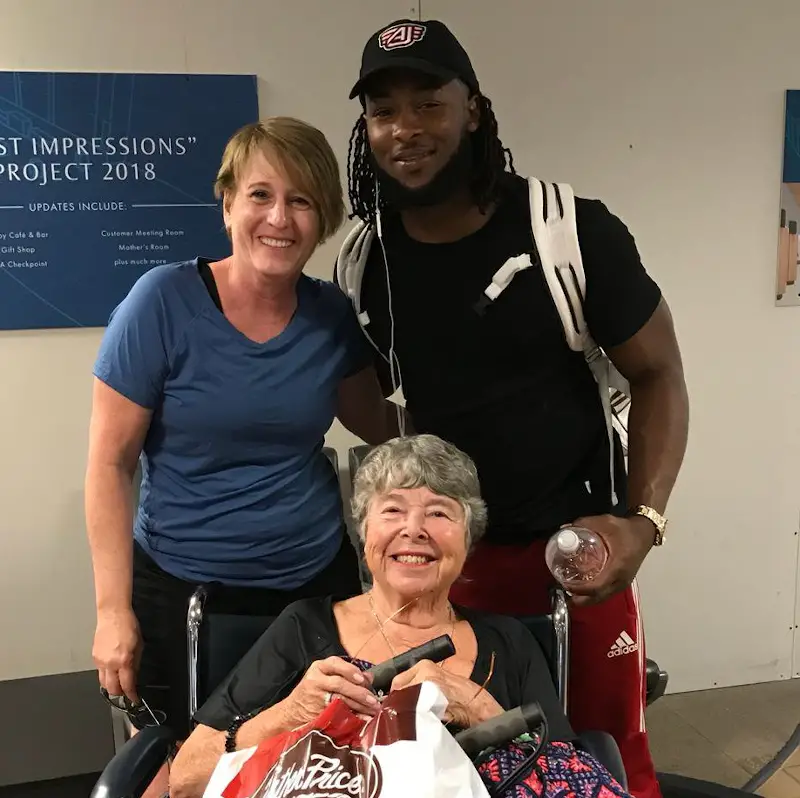 Fans went crazy over the player's action, and Teresa herself commented with a photo of him and Nancee writing it was her grandma he helped.
The Packers coach Mike McCarthy also responded to the tweet with a statement. "I'll just say about Aaron Jones and our players: I'm thankful that everybody else is getting to see what I get to see pretty much every day. I mean, this is a tremendous locker room. We've been very fortunate and blessed with the caliber of character that we have in our locker room," he wrote.
On Aaron's social media accounts we can see plenty of photos of him with fans and it looks like he truly is a very grounded man despite being a famous name in the world of sport.
Aaron is the perfect example that no matter who we are, we should never lose the human side of us and be there for people whenever they need help. Way to go Aaron.