I am certain that each and every family out there has had issues at certain point in their life. The thing is that family disputes are more common than we think and the reasons for it can be various. Sometimes, members simply don't get along and have different points of view regarding important decisions that need to be made.
However, in order to reach peace, they sometimes need to get over things and learn how to forgive as well as never forget that communication is the key to a healthy relationship.
An internet user took to Reddit to ask complete strangers whether she was the a***ole for kicking her father and her step-mother from the house. The OP wrote, "Am I The A**hole?" and hoped to receive the support of the internet community.
Of course, without reading the entire story, one would immediately judge the OP, but wait until you learn the reasons behind her decision before you tell us what you think.
"My family lives in my grandparents' house just outside the city on an acreage. My dad works out of town and my mom liked having the help with me and she liked helping out her folks. My mom passed away from cancer about 12 years ago […] dad still had to work so I just kept living with my grandparents. My dad always spent time with me when he was home. I wish my mom hadn't passed but I had a pretty good life.
When he was home he would stay in their old room or we would go on vacations. My grandparents both passed away over the last couple of years from COVID and complications. My mom was an only child and so am I […] mom's life insurance went to my dad, and he used it to help renovate the house. My grandparents never charged him rent. Sorry, I realize how confusing this is. Anyways I am the only person in my grandmother's will. I got money and the house and my grandpa's truck."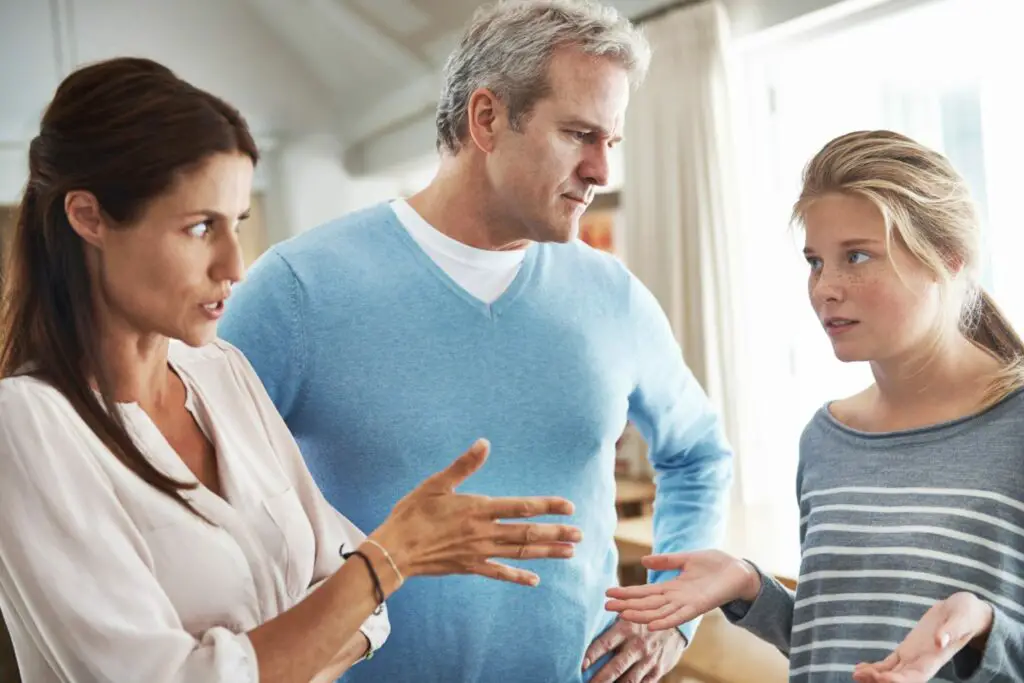 As you can see, the woman posting the story lost her mother at a young age and went through heartbreak, but her parents, as well as her dad, took great care of her and she never missed anything.
"My dad started dating a couple of years after my mom passed away. He never brought anyone to the house until this last one. She is young but pretty[…] So she's been living with me for about six months. Now she just got pregnant. My dad asked her to marry him. I'm happy for him. He is a great dad. My stepmom-to-be has started in on me about when I'm going to move out since they will need my room for the baby. My dad never told her the house is mine […] I told her it was my house and I'm not giving up my room. I also said that my dad had a fair amount of savings and could probably buy them a house."
Sharing this, OP asked if she should feel guilty for asking her dad and her step-mom to move out of her house.
There were plenty of responses, and most of the users said that OP shouldn't feel bad about her decision, because at the end of the day, it's her home and she is the one to decided who to share it with.
"The house is yours. That is just a reality. You are not moving out. That is another reality. She offered you her apartment at a discount- this is funny considering she is living in your home for free," someone wrote. Another user added, "Facts are facts. You're not leaving them without options, and she wasn't leaving you without one (although, it irks me a bit that she wanted you to rent her apartment). Doesn't sound like there will be bad blood. Rest easy." To this, OP responded with, "My dad has like 20 years of savings to pay for a house. They aren't going to be homeless."
What are your thoughts on this?
Please SHARE this story with your family and friends on Facebook.
Bored Daddy
Love and Peace