Never in his wildest dreams did a homeless man named Steve think that a chance encounter with a woman named Alicia would change his life dramatically.
Steve has been a homeless man for almost 20 years. His life on the streets of California wasn't an easy one, but he was never alone. In fact, Steve made friends with the local stray dogs who shared his fate of fending for themselves and being left on their own. Over the years, this man poor in money but rich in heart would spend all he had to feed the 11 dogs who became his life companions.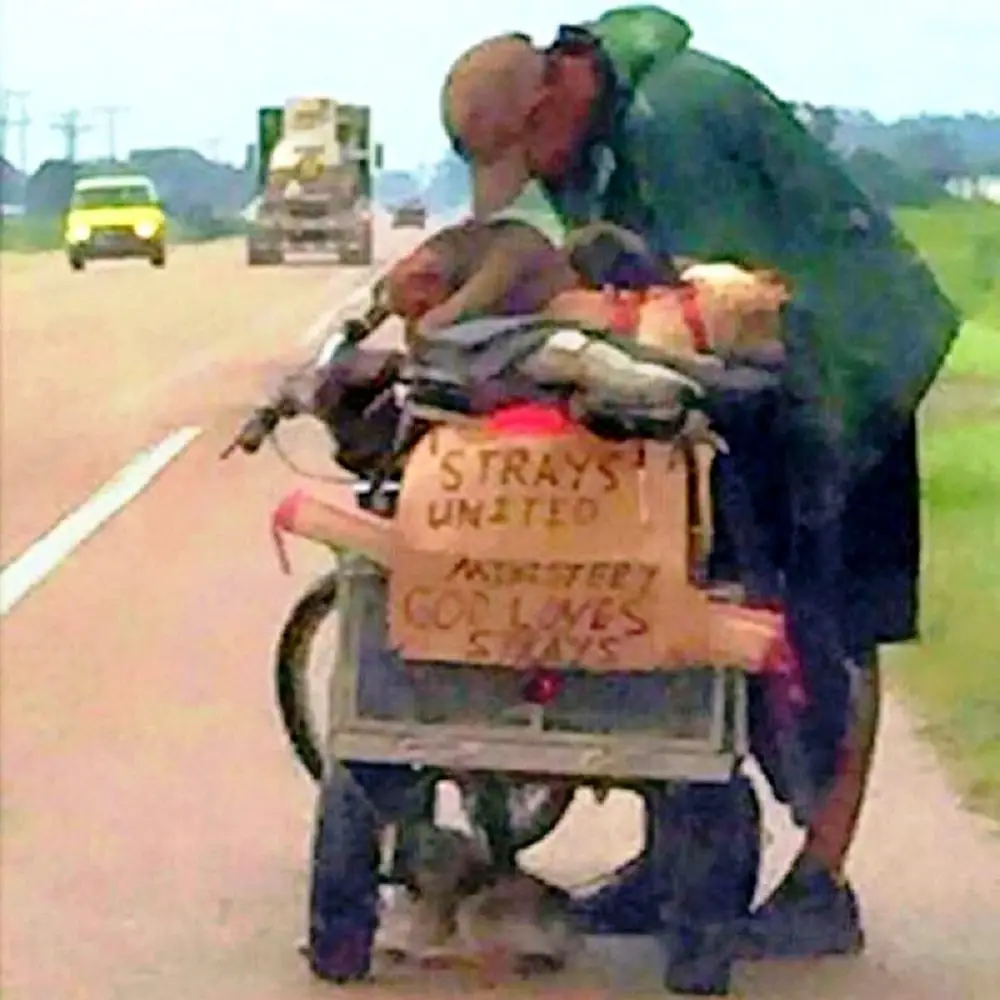 One day, Steve took to Indiana to visit a friend and took his dogs with him. He built a vehicle using an old bike and a shopping cart and embarked on an adventure that would soon turn serendipitous.
As he was pedaling the "vehicle," Alicia Edrington spotted him and the sight of him and all those dogs caught her attention. At first, she ignored him, but she somehow couldn't help but approach and ask where he was going with that many dogs. It was then that Steve shared his life story with her. Alicia was touched to the core and made it her mission to help him. She has never seen someone who loved animals that much. Although he couldn't even provide enough money even for himself, he did all he could to keep his dogs fed and taken care of.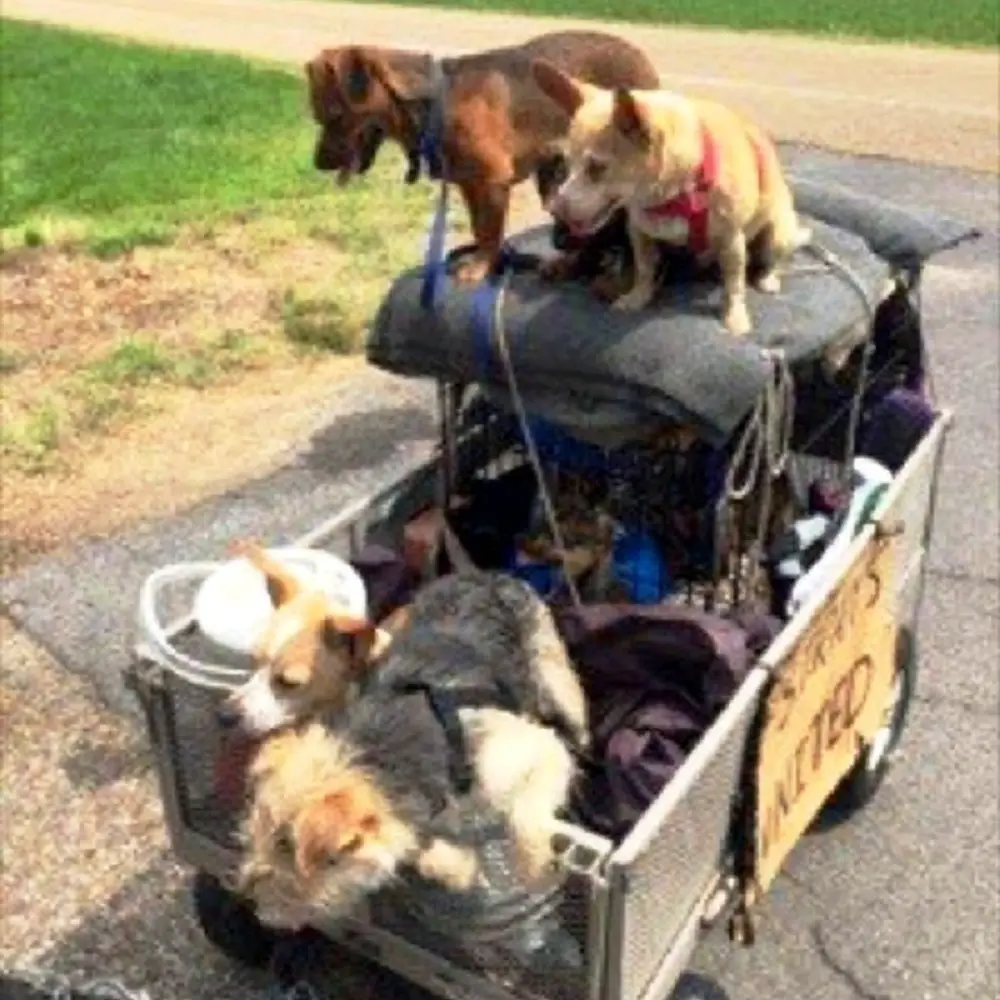 The first thing she did was contact local rescue organizations. Many were more than happy to step in and placed Steve and his dogs at a pet-friendly motel. However, it was just a temporary solution and everyone knew more than that had to be done in the days to come.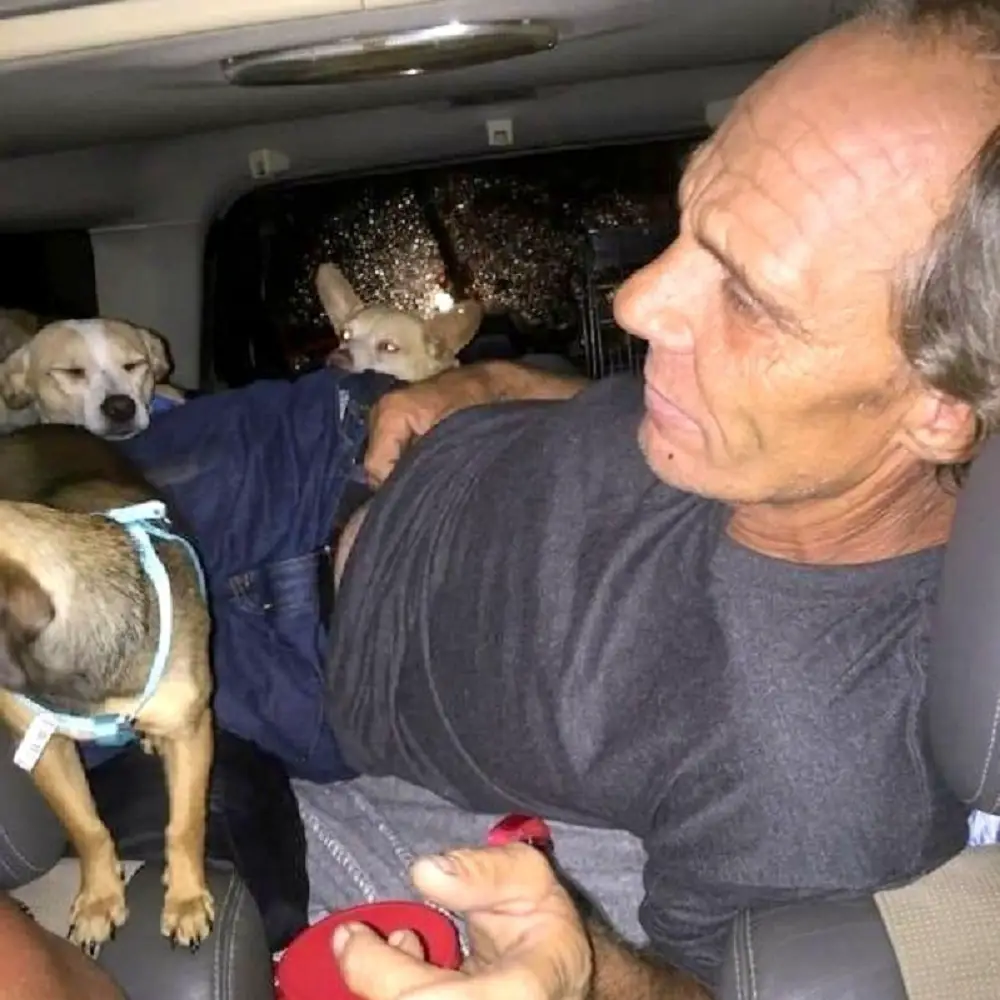 Alicia and the organizations came up with the idea to share Steve's story on the social media and they even started a fundraiser. They did believe kind people would help, but never knew that so many individuals would be touched by the story.
In just a couple of days, thousands of people donated money and all the dogs were able to get medical attention.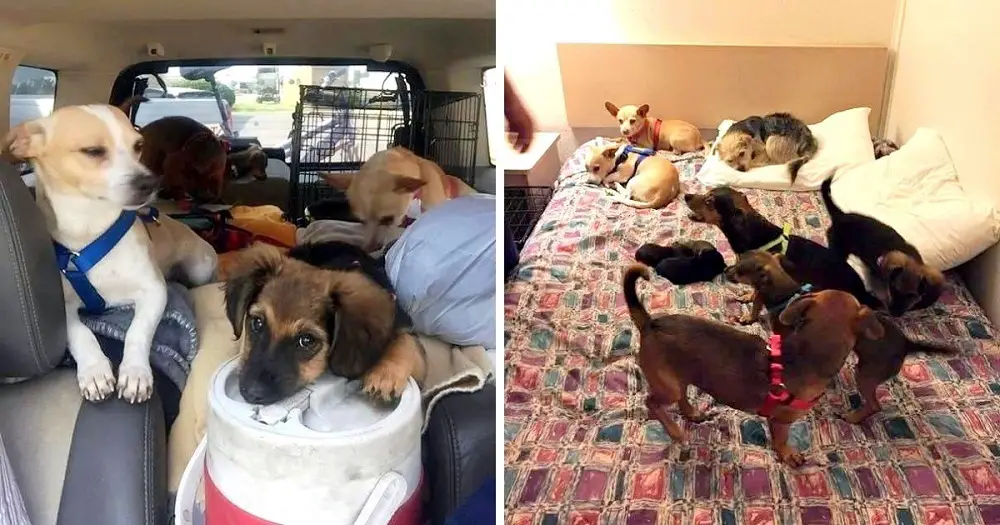 On top of that, Steve was given his own trailer to call his home. He and his furry pals who were by his side during his tough days won't be homeless any longer. What a happy ending for a huge animal lover.
Check out the whole story in the video below and make sure you share it with your friends.