Throughout her life, as well as her reign of almost 70 years, Her Majesty The Queen has seen it all. From Charles and Diana's tumultuous marriage back in the day, to her son's Andrew connection to the infamous sex offender Jeffrey Epstein, the loss of her beloved husband, and Harry and Meghan's row with the royal family. However, what we can all agree on is that she's handling each of the obstacles at the best of her abilities, without creating much fuss.
The most recent events which made all eyes be on the Royal Family are Harry and Meghan's acts. After they announced their decision to move to the States and leave Britain behind, it was reported by many media outlets that the Queen wasn't consulted at all, which left the family infuriated.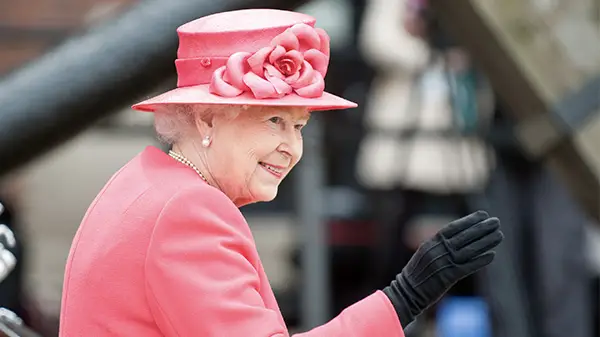 However, the Sussexes didn't stop there. On the contrary, they decided to speak publicly of what was going on behind closed doors within The Firm. Among the rest, during their interview with Oprah, Harry and Meghan accused the royals of not providing help for Meghan when she came forward about her mental struggles and her suicidal thoughts. They even said how a senior royal questioned Archie's skin color before he was born.
The Queen decided not to comment on the accusations. The Palace only provided a short statement on her behalf saying that the family will solve things privately and that Harry and Meghan will always be much loved members of the family.
Prince Harry spoke with Britain's Queen Elizabeth II before his new daughter's name, Lilibet Diana, was made public, a spokesperson for the new mom and dad said after a UK media report suggested otherwise. https://t.co/Nz2VkfG6GV

— NBC News (@NBCNews) June 9, 2021
After the interview, Harry visited Britain for his grandfather's funeral and talked to his family. However, not much changed in terms of their fragile relationship back then as rumors were he felt "ambushed" and didn't want to discuss matters without Meghan by his side.
According to the media, it was Prince Charles in particular who was having a hard time forgiving his son for dragging the family name through the mud, but after the birth of Lilibet, he was reported to have started having regular contacts with Harry. The Queen will apparently do the same. As per the Daily Mail, Queen Elizabeth invited Harry for lunch at Windsor during his upcoming visit to Britain for the unveiling of the statue of his late mother, Princess Diana, on what would have been her 60th birthday.
Prince William could 'take ownership of his mother's legacy' at Diana statue unveiling https://t.co/8dc85uT1OA

— Daily Express (@Daily_Express) June 16, 2021
"It's a typically magnanimous gesture by Her Majesty," a courtier said, as per the Daily Mail. "The lunch will be a chance for them to talk things through."
Knowing that Her Majesty has a soft spot for Harry, this could be just the perfect opportunity for them to talk things through and mend what seems to be broken.