This story is all about humanity at its' finest. It melted the hearts of many because it showed the lengths one stranger was willing to go in order to save someone's dog.
Chloe is a 14-year-old canine who got lost recently. She and a neighboring dog left their houses and embarked on an adventure. Days later, the other dog returned home, but Chloe was nowhere to be seen. Her owners looked for her everywhere, but to no avail.
The family lives on the east side of Mount Bross in Colorado, so many believed Chloe got lost there in the mountain, and after some hikers said how they heard barking while in the woods, it was very likely Chloe was indeed there.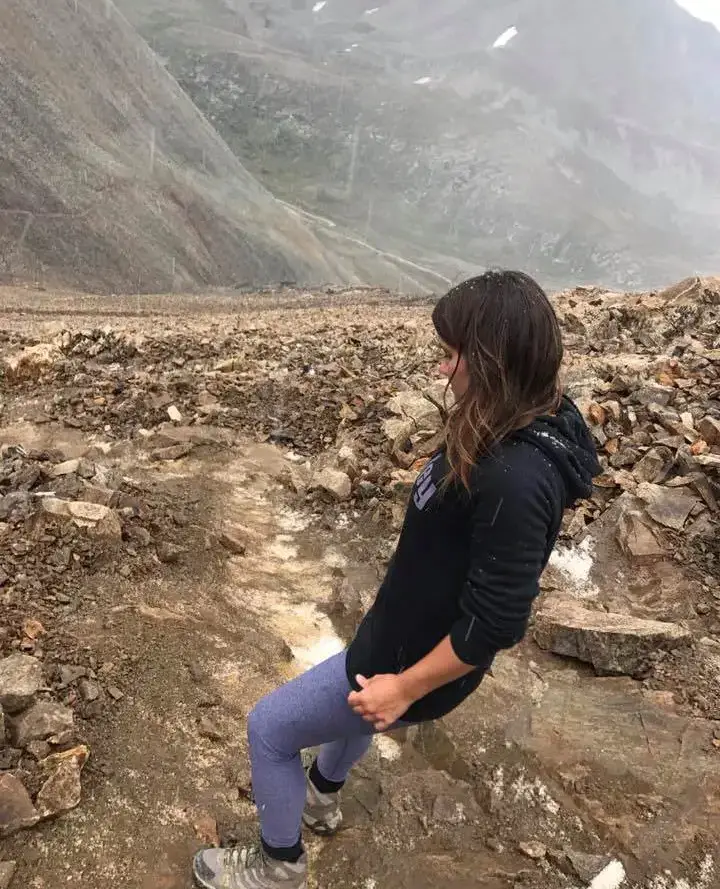 When a woman named Trinity Smith read on Facebook how Chloe could be trapped on the mountain, she decided to investigate. When she hiked up the mountain, she could hear the barking herself, but getting to the dog wasn't easy so she decided to get back the following day together with her boyfriend, Sean Nichols.
The next day, Trinity and Sean spend around 4 hours on the mountain, but there was no sign of Chloe. And just when they wanted to give up their search for the day, they heard a faint bark.
"I started to give up, thinking she hadn't made it through the night," Trinity told CBS News. "Then (I heard) that little bark, and the adrenaline started going again."
Luckily, they managed to find Chloe who was all scared and exhausted. She had spent six weeks all alone, it was a real miracle she was alive.
"We got her!!!!" Trinity posted on Facebook after finding Chloe. "After hours and hours of yelling and climbing Sean Nichols & I finally brought this sweet, scared, hungry girl down to safety. The poor baby was stuck up there for over a month. After coming back down with her, Chloe's owners were patiently waiting to see if this was their dog that they had been missing for 6 weeks who had ran off with another neighborhood pup. They assumed after a month of searching that their 13-year-old baby was gone forever."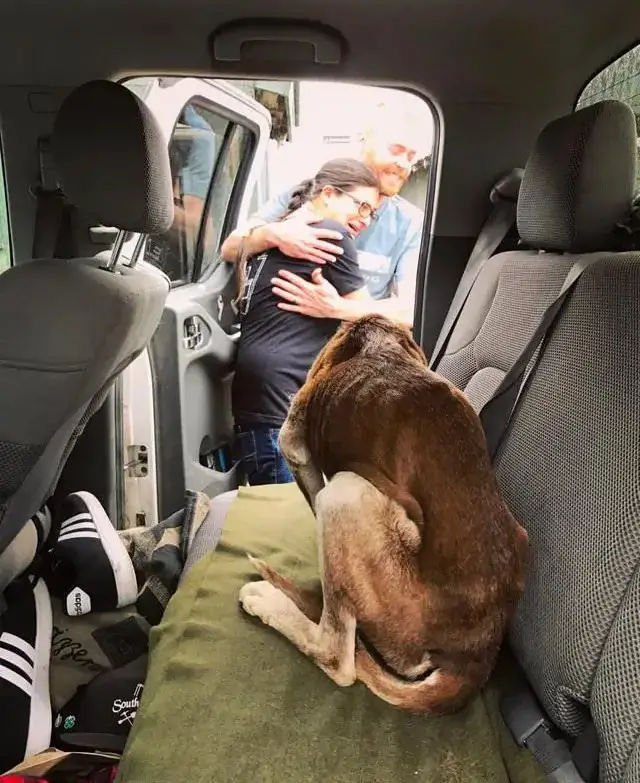 During the long time on that mountain, Chloe lost a lot of weight, but the good thing is that she's now home and recovering from the traumatic experience all thanks to Trinity.
You can take a look at the whole story in the video below. Please SHARE it with your family and friends on Facebook!
Bored Daddy