It's truly incredible how small acts of kindness can influence a great number of people to do good themselves. This is the story of officer Brian Dougherty, a truly compassionate man who brought smiles on the faces of the many people who stumbled upon his good deed towards a young boy whose family was involved in a car accident.
In fact, the accident involved three vehicles, and fortunately, no one was injured, but it was obvious that the boy was in distress from the whole situation.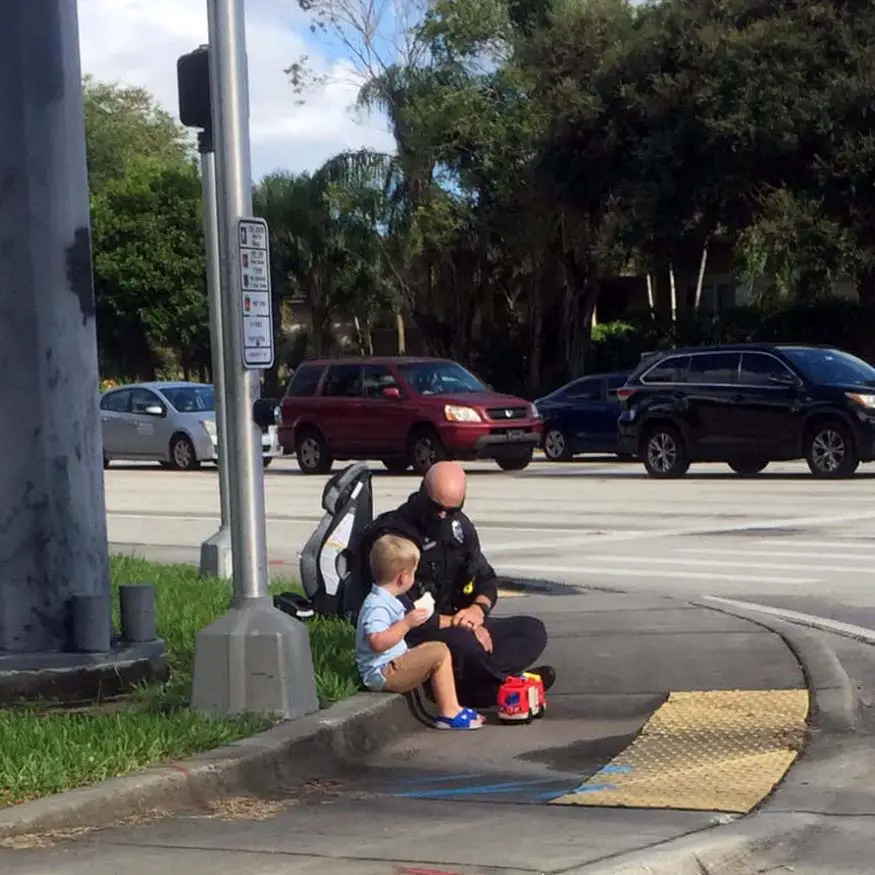 It was then that officer Brian stepped in. He took the boy with him and then both sat at a street curb. In order to cheer him up, officer Brian started talking to him and asked him about his favorite Disney character. The boy calmed down and felt secure by his newly made friend's side.
One of the people who was in the other car which took part in the accident was Janet Balestriero. She took notice of the officer and couldn't help but snap a photo and share it on Facebook. This is what she wrote, "Car Accidents can be scary… especially when it's your first. I found myself smiling at that scene wondering if anyone else even noticed this Officer's kindness."
Soon after, the photo, along with Janet's post, was shared thousands of times. People praised officer Brian's action. One person wrote, "Thank you officer for your act of kindness, although you probably thought nothing of it. Just calming and reassuring a little boy! A compassionate heart you have sir!"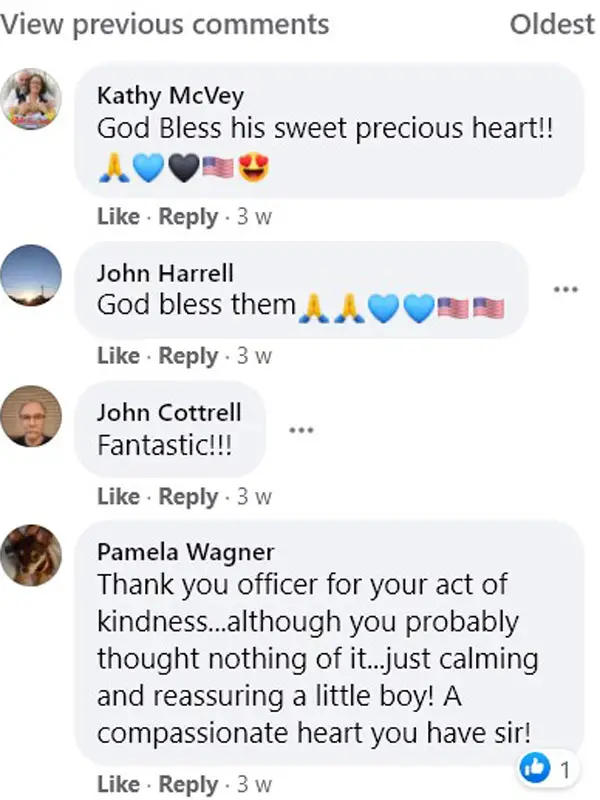 Coral Springs PD wrote that officer Brian has been with the department since 2016 and that he's also part of the department's SWAT team. Clyde Perry, Coral Springs Police Chief, humbly said, "[We're] so proud of our officers. Things like this happen often, but are rarely reported on."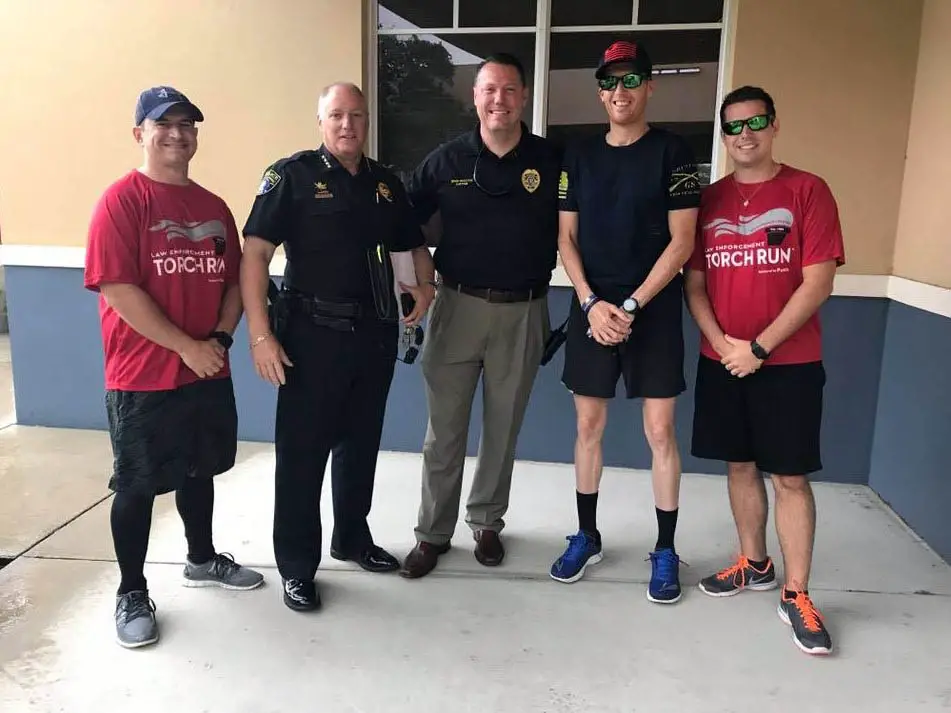 Janet decided to do something for the kind officer herself.
Namely, she's part of the organization Kindness Rock Project which writes inspirational messages on rocks and then places them at different locations so that random people can find them. This time, she painted a rock with officer Brian's badge number on it and left it at the Coral Springs PD.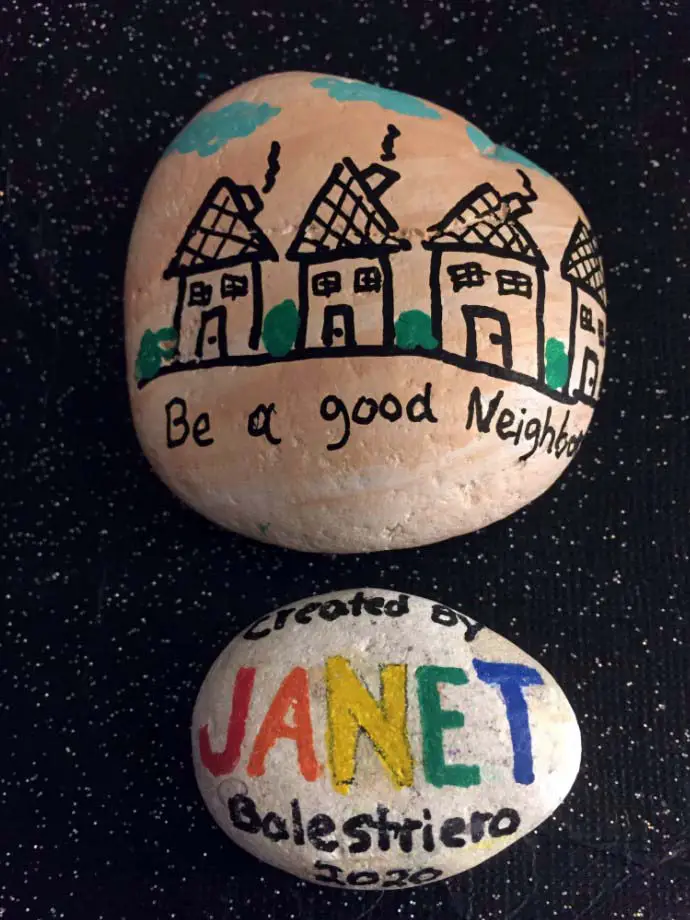 "A single act of kindness can have a ripple effect," Janet says, and we can't agree more.