Many actors struggle to find their place under the film industry sky until they land a role that helps their career skyrocket overnight. For actress Linda Kozlowski, the role that changed both her professional and personal life was that of Sue Charlton in the action comedy trilogy Crocodile Dundee.
Before landing that role, Linda played both in Broadway productions and numerous films, including Death of a Salesman. Unfortunately, after the movie wrapped up, offers didn't come pouring in and she turned to being a waitress for some time. She even considered leaving California, but it was actor Dustin Hoffman, her co-star in Death of a Salesman, and his wife who decided to do something for Linda and help her out. Namely, they offered her to stay in their Malibu house until she decided what to do next.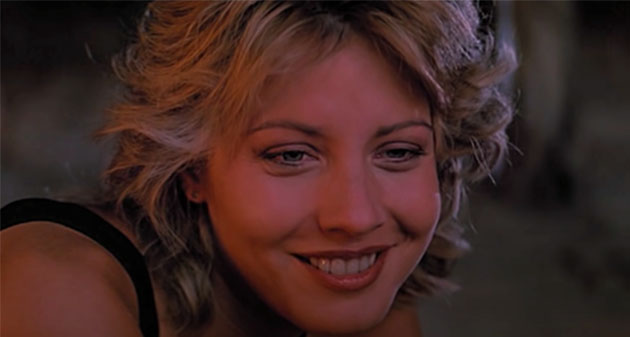 It was during that stay that she was given the script for Crocodile Dundee after Hoffman recommended her for the role. However, she didn't get it because of it, but because the producers really liked her.
"There was a feeling in that room that was so positive," she recalled of the audition. "I never once thought, 'Oh, my God, this might not work.'
"Dustin asked me, 'Who are these people? What are their names, and where are they staying?'," she recalled. "And I told him. So just as they were calling me to say I had the part, they got a phone call: It was Dustin Hoffman. At first they thought it was a friend doing a bad impersonation.
"Once they realized it was Hoffman, they were just beaming. It was a sign they'd made the right decision."
Kozlowski's longtime friend William DeAcutis added: "Dustin's call was like the Good Housekeeping Seal of Approval, but Linda got the movie because they liked her."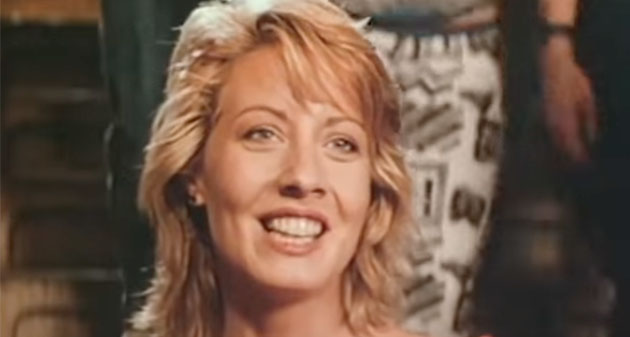 The movie was a huge success and Linda became star in Australia, where it first premiered, almost overnight. "It was a bit like being Cinderella," she told the Los Angeles Times. "In Australia, I'd be riding about in limos, whereas here I was still running around in my old Toyota trying to see casting directors."
Speaking of the fame she later gained in the States and her hometown of Fairfield, Connecticut, Linda recalled: "But I'll tell you where I was a big star. In Fairfield, Conn., where I grew up. My parents, Stanley and Helen Kozlowski, still live there, and when the movie opened they saw it again and again.
"What's funny is the local paper never referred to me as 'Linda,' always as 'Stanley's daughter.' It was 'Stanley's daughter says this…' and 'Stanley's daughter says that'…"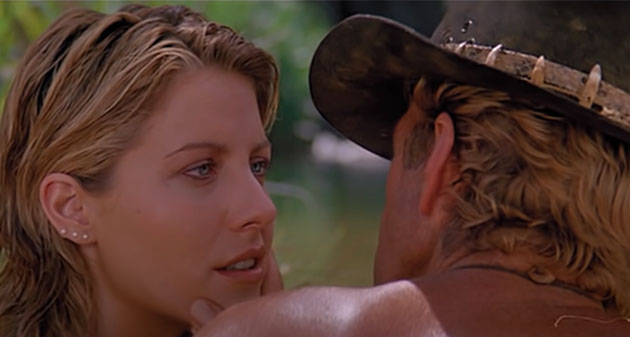 After the movie, she didn't really do much acting. Linda married her co-star Paul Hogan with whom she has her only child, Change Hogan. After 23 years of marriage, the couple divorced back in 2013 because of "irreconcilable differences." According to Sydney Morning Herald, Linda received $6.25 million in a one-off payment following her divorce.
"I lived in Paul's shadow for many, many years and it's nice to feel my own light right now," she told New Idea. "Honestly, we just naturally grew apart. One of our problems was we really had nothing in common and, over time, that happens to a lot of people."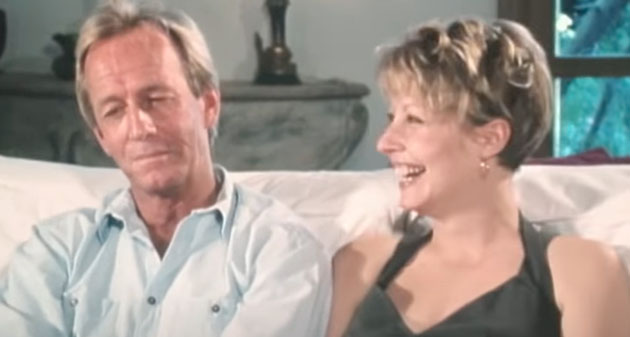 Today, Linda is in a relationship with Moulay Hafid Baba, a tour guide she met during a trip to Morocco. The two are now co-owners of a Marrakesh-based luxury travelling business, Dream My Destiny.
"We knew in a flash that we had known each other for a thousand years, which was a magic moment in both our lives," Linda told Luxe Beat Magazine. "As business partners, we plan all our guests' trips together.
"He'll look after the men when the ladies need to shop for shoes! He knows the country inside out, including the Sahara Desert. You feel safe with him wherever you are."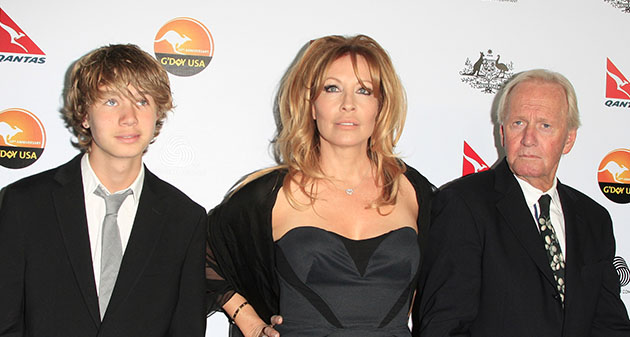 Linda, who is 63 years old, says she doesn't plan on going back to acting as it's been a long time since she's last been on set.
"I don't miss acting because my life is so full now. Reality is better than make believe.
"One thing I always hated about acting was that it got in the way of having an adventurous life," she added.
"You had to stick around LA and wait for work. Now I'm rejoicing in my freedom. I definitely think acting helped develop my intuition, which is essential to my new endeavor, as so much of what I do is based on reading people and instinctively catering to their needs."
She enjoys her life to the fullest and is looking as beautiful as always. We are glad she has found happiness and passion in her new profession.