If you ask people what the most annoying insect is, you are probably going to get the word mosquito as an answer. Even though it can come as a surprise, despite their irritating buzzing and the itchy bites, these tiny creatures can be useful at times. Especially when it comes to discovering original paintings that are worth staggering amount of money. Yes, you've actually heard that right. And if you wonder what the heck we are talking about just check the story of this young lady.
After her loving granny passed away she left her the painting that was hanging above the bed in her bedroom all her life. This meant so much to the lady that she wanted to keep it in perfect shape, which meant she had to get rid of the dried-up corpse of a mosquito that was glued on the painting. But once she took it out of the glass and touched it, her intuition told her that it could be a masterpiece she was holding in her hands.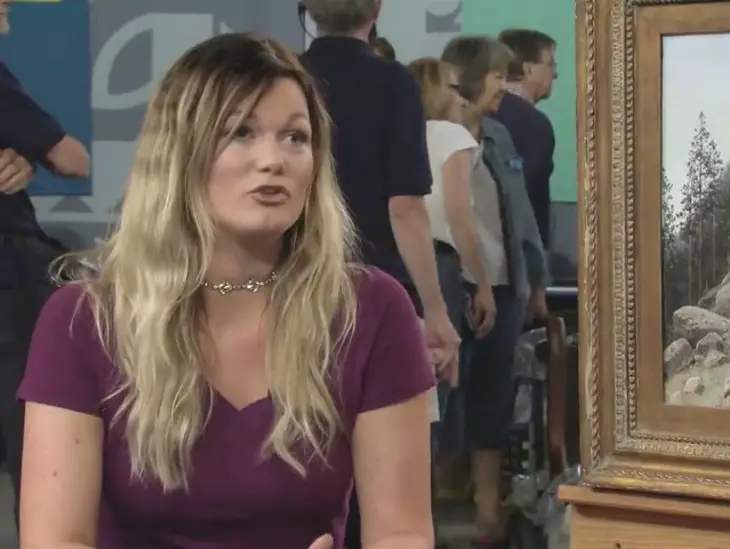 She didn't know whether she was right until she met Meredith Hilferty, a master appraiser who came to Harrisburg as part of the TV show series Antiques Roadshow. The young lady was only one of the bunch of people who showed up and waited in anticipation for their valuables to be evaluated.
"I took it out to the front yard and I opened it up to get the mosquito out, so I could take it with me to college, and then it kind of scared me a little. I closed it back up immediately because it looked like it might be real."
The painting was signed by the French-born artist Henry Francosi Farny. His life story was an interesting one and that added to the values of his art work. The artist had been adopted into a Sioux tribe and his relationship with the Native Americans was strong. He had been given the tribe name Long Boots.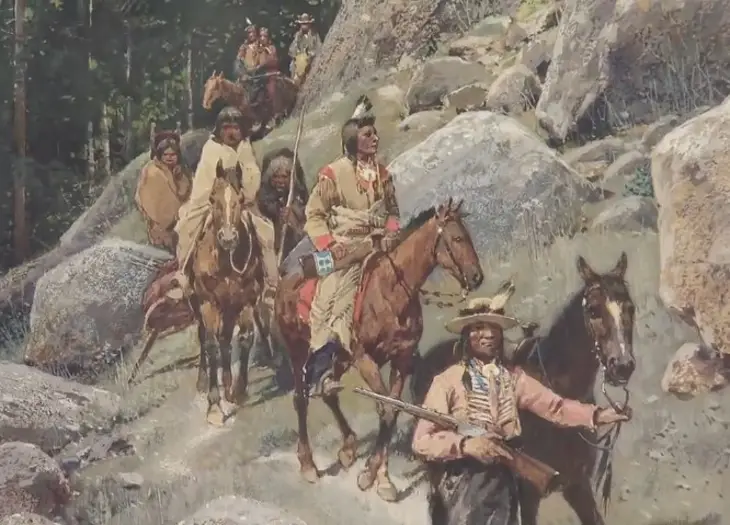 The painting, which was this lady's grandmother's most valuable item, depicted a group of Sioux members riding on horseback around the bend of a rocky mountain trail. The art is unbelievably detailed.
"Her dad, I'm guessing, would've given it to her after she spent the summer at a dude ranch when she was 19, in, like, the 40's."
The lady, as well as her grandmother, were told that it's a replica of the original painting that's worth not more than $200. But no matter the material value, this piece's emotional value couldn't be put a price on.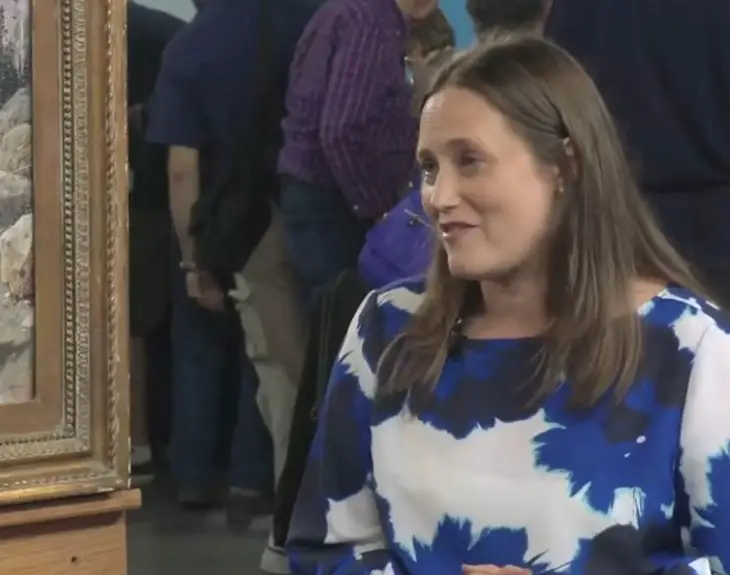 Meredith revealed that the piece was actually the original painting and was around 100 years old. Its true value was way more than they were previously told by other appraisals.
The lady's reaction is priceless. She is left in disbelief when she realizes that a true historical treasure had been part of the family for so many years. And if it wasn't for that tiny insect, she would never find out the truth.
Now it's up to her to decide what she's going to do next. Check the video to see how much is this painting worth it.