Andy Griffith was a man of many talents. Years after his death, we still remember the roles he played.
Growing up, he was very shy and friends sometimes teased him because of that. Later on, however, he realized that his ability to make others laugh was his strength and he used that at the best of his ability, by making a name for himself.
Griffith's first encounter with the stage was both petrifying and magical. When he was in third grade, he was supposed to perform along one of his classmates, but in the last minute, he was left all alone. He felt extremely nervous at first but then started singing Put on Your Old Gray Bonnet and realized that was it. He was born to perform, and he knew it.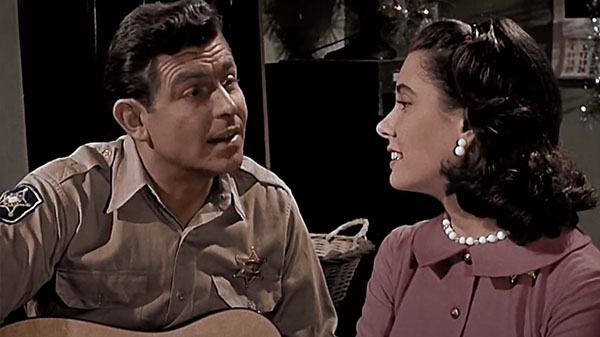 After years of struggling to find a job in operettas and different choirs, Griffith was approached by a man named Orville Campbell and was offered to record a monologue. That's when "What it Was Was Football?" was born; the monologue which changed Griffith's life forever.
Soon after, Griffith became the citizen of one of the most famous fictional places there are, the iconic town named Mayberry. The Andy Griffith Show followed the lives of the rest of the inhabitants and after the first day of filming, Griffith considered quitting because he believed the series won't last long. At the time, he had no idea how wrong he was, as the sitcom aired for total of 249 half-hour episodes spanning eight seasons.
"That day, I didn't have much to say at all. Artie Stander, Danny Thomas, and Sheldon Leonard yelled at one another all day. I asked Sheldon (the executive producer) if I could talk to him at the end of the day and he walked me to the gate. I said, 'If this is what television is, I don't think I can handle it,'" Griffith recalled.
Luckily, he changed his mind and stayed on the show. And, well, the rest is history.
Speaking of how the series managed to last for so long and of the role he played, that of Andy Taylor, the widowed sheriff of Mayberry, Griffith told New York Times back in 1965: "I think it is because we–everyone on the show–have a real sense of community, of kindness toward one another. The basic rule by which we live comes through on the program, kindness comes through. The show also has a number of featured performers, each with a definite character we can write around for any episode.
"But equally important is the character of Mayberry itself. We try to make it a real little community with its small problems and those of its people put forth comedically."
The Andy Griffith Show actors didn't only gain worldwide fame, but they made friends for life on that set. Don Knotts, who played the role of Deputy Sheriff Barney Fife on the show, was one of Griffith's closest pals until his passing in 2006, at the age of 81.
Once the show came to an end, Griffith started his own production company, Andy Griffith Enterprises, and later played in the series Matlock, for 181 episodes.
The legendary actor died of heart attack in 2012. He was 86.
At the time of his passing, Griffith was reported to be worth $60 million. He gave the film industry a lot and his roles continue to live even today. Who could ever forget the iconic Andy Taylor?
In Griffith's honor, a statue of him as Andy Taylor has been placed in Raleigh, North Carolina. The inscription reads: "A simpler time, a sweeter place, a lesson, a laugh, a father, a son."