For most people, the college years are the best and most memorable years of their life. They represent the time of our youth and a period in which we make friends for life. The end of that incredible life journey culminates with a graduation ceremony, when we see some of the people we shared a classroom with for the last time in our life.
One may say that these ceremonies are somehow dull, because students' names are called out and excited family members are there to applaud, but with the coronavirus pandemic that affected the entire world, we understand that we shouldn't ever take things for granted, not even the graduation ceremonies, which this year's students won't be able to attend.
The ceremony from the video below took place last year and it is probably the best you have ever seen. Around 400 students danced in perfect harmony to the delight of everyone witnessing their performance.
These students at Holy Trinity College of General Santos City Senior High School in South Cotabato, Philippines will definitely make your day.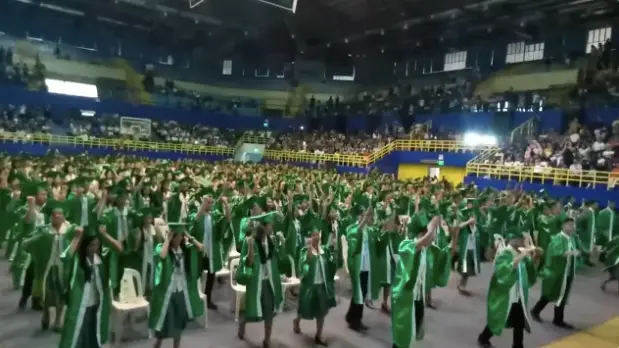 Apparently, the choreography was done by one of the teachers, Jeatrin Oro, and the students learned it in just two weeks time, pretty impressive I'd say.
The song they danced to is We're in This Together from High School Musical. They also sang A Million Dreams from the 2018 movie The Greatest Showman.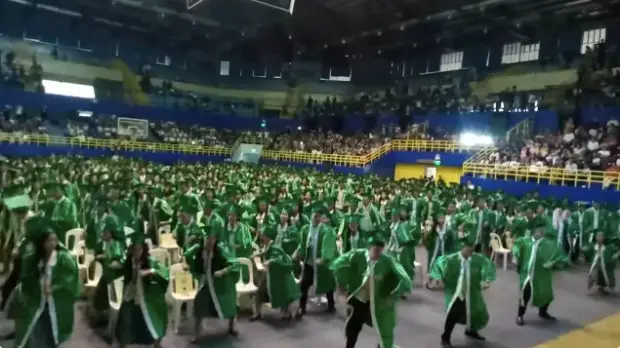 Dressed in green capes, they stole the hearts of millions of people who stumbled upon the video. In fact, it was shared by one of the students, Ric Sherwin Versoza, who said, "We enjoyed it a lot but also at the same time, [it was] sad for it is also our last dance… And the last time we'll be seeing each other."
Some of the comments by the viewers were: "Y'all I went to the W R O N G school," and "That…was the most impressive thing I HAVE EVER SEEN DONE AT GRADUATION."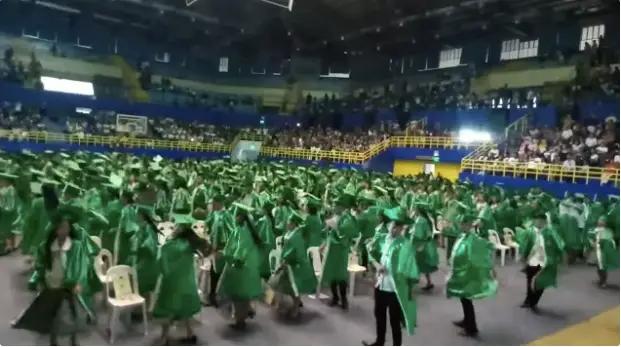 This is definitely worth watching. Check it out below.