Out of all the huge names who have performed on the stages of the Sin City over the years, including Elvis Presley and "The Rat Pack," only one got to be named "Mr. Las Vegas," the one and only Wayne Newton.
Newton was born on April 3, 1942 in Roanoke, Virginia and grew up on a farm with his parents and his brother. He experienced health issued from early age, including bronchial asthma, especially during winters. This forced the family to move places and that's something Newton has been feeling guilty over until this very day.
"The minute winter would set in, I would get sick," Wayne recalled in his autobiography Once Before I Go, as reported by Bear Family Records. "Maybe that's when my parents started to pay more attention to my brother. They may have felt they should show my brother more notice since they spent so much time nursing me."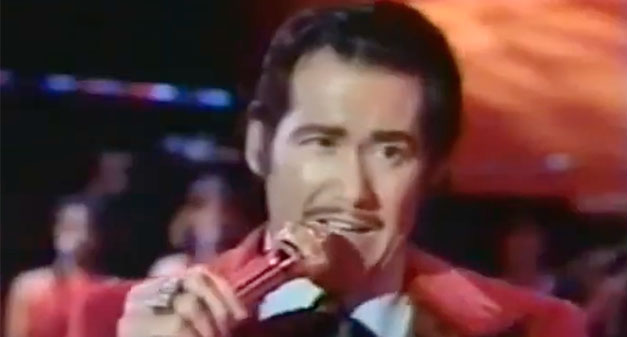 Once in Arizona, his health improved drastically. "Even though the hurt was never verbalized, I felt it. It was as if I were a burden. At night I would lie in bed and think how they were giving up everything they ever wanted because of me," he wrote. "For my parents, it meant tearing up their roots and leaving everything they had known behind."
Although he left Virginia behind, it was there that he fell in love with the stage. He recalled seeing Hank Williams and Kitty Wells during a Grand Ole Opry show in Roanoke and that's when he knew what his calling was, although he was still just a little child back then.
"That's what I want to do," Newton told his mother. "What?" she asked. "That," he answered, pointing to the stage.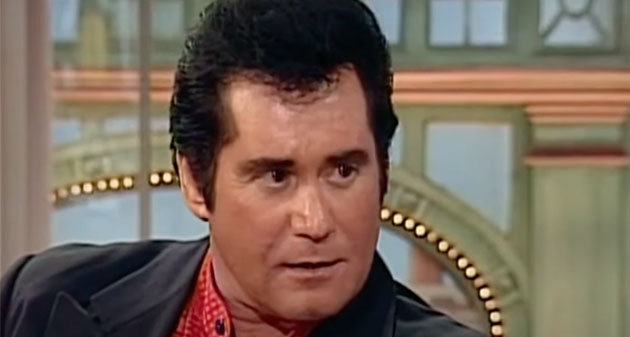 When he turned 6, Newton and his brother already had their own radio show back in Roanoke which people loved.
Learning how to play the guitar all by himself from early age, Newton was destined to become a huge name in the entertainment industry. At the age of 15, Newton and his brother Jerry performed as part of The Lew King Ranger Show in Arizona and that was the start of a career which spans more than 6 decades.
His first ever show in Las Vegas was at the Fremont Hotel & Casino where he and Jerry performed six shows a night.
"No matter what you were doing in a casino, you had to be 21, so I needed a work permit at age 15," he told Closer. "So people really took me in to raise me, and made sure I stayed out of trouble and didn't go down the wrong path."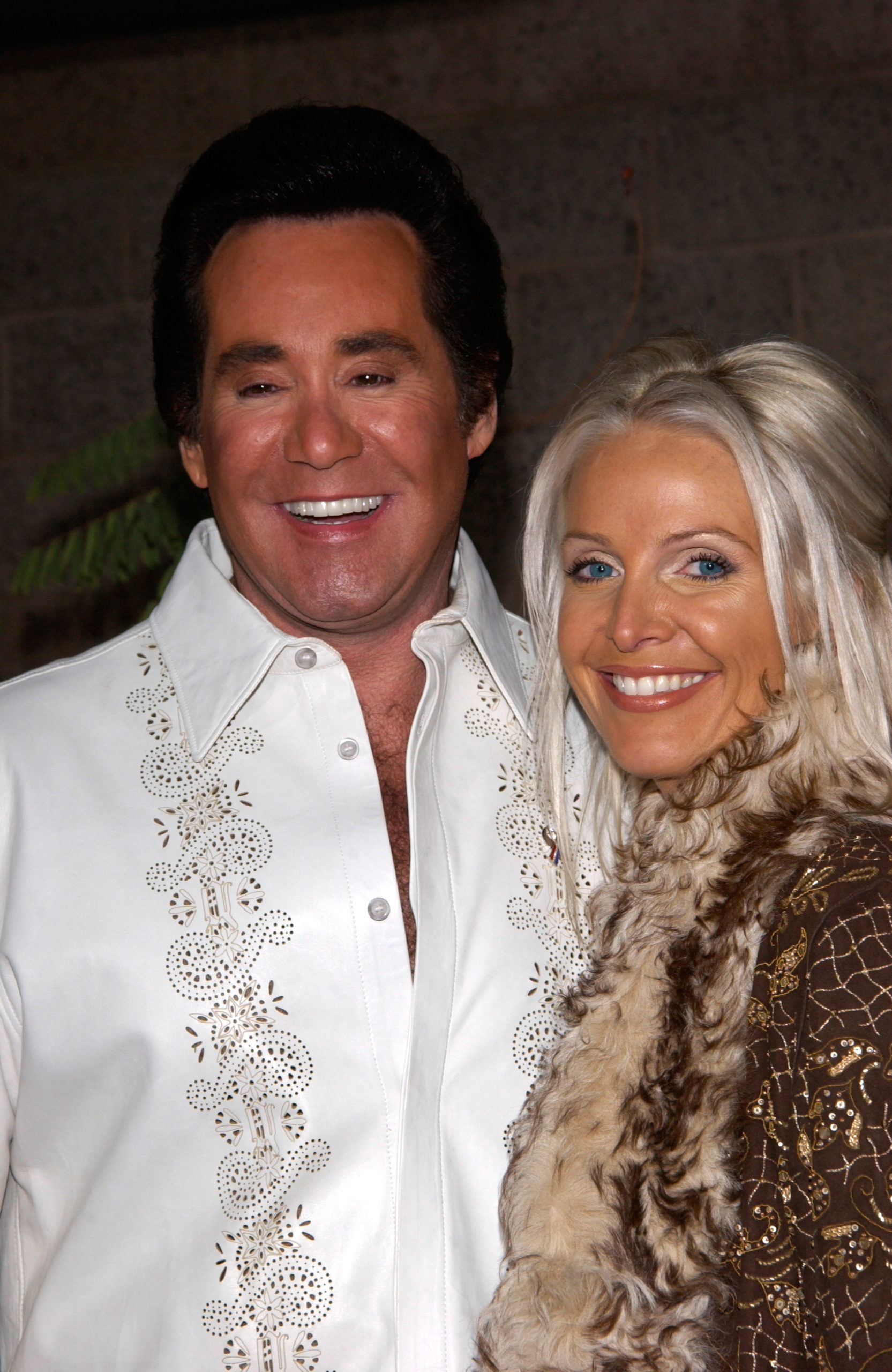 At "The entertainment capital of the world," Newton got to learn from the best in the business.
"What I learned from people that befriended me like Frank Sinatra, Sammy Davis, Dean Martin, Bobby Darin and on and on is that the one thing that will make you happy is your ability to adjust to life," he said. "And you must be disciplined and treat every show like it's your last one — because one day it will be!"
There were times when Newton did up to 36 weeks of performances without taking a day off. So it doesn't come as a surprise that he is dubbed "Mr. Las Vegas."
"[The nickname] came from a writer who came through Vegas to review a show. At the end of his review, he wrote: 'Wayne Newton is truly Mr. Las Vegas'," Newton told Review Journal. "All of a sudden, I was doing shows in Chicago or Denver and they would say, 'Mr. Las Vegas opens tonight.' That one really stuck — and I couldn't be happier about it."
Newton went on to make his own music and had some huge hits over the years, including Daddy, Don't You Walk So Fast, Years, and his vocal version of Red Roses for a Blue Lady. At the same time, he tried himself in acting and landed a role in the 1989 James Bond movie License to Kill, in which he starred alongside Timothy Dalton.
Being 79 doesn't stop Newton from performing. In fact, he says that he doesn't know any other way than being on stage.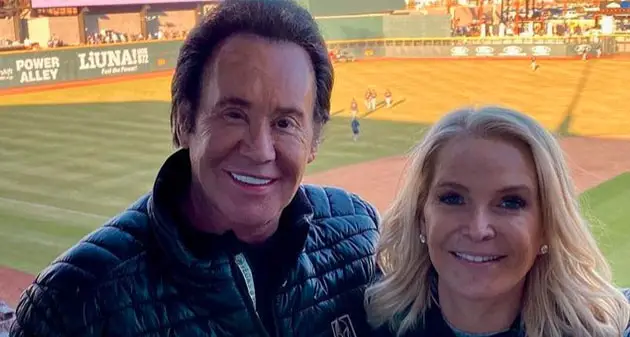 When it comes to his personal life, what we know of this incredible entertainer is that he was married twice. He first tied the knot back in 1968 with wife Elaine Okamura. The two split after 17 years and have a daughter together, Erin. Then, in 1994, Newton married his current wife Kathleen McCrone, an attorney whom he met during one of his shows. They welcomed daughter Ashley in 2002.
As per Celebrity Net Worth, Newton has a net worth of $50 million.
The ongoing pandemic slowed things down for most performers, and Newton isn't an exception. He reported back in May 2021 that his show at the Cleopatra's Barge at Caesars Palace had been shut down, but he remains part of the Caesars Entertainment company.
From what we can see, Newton can't imagine his life without his shows and doesn't plan to quit what he loves doing any time soon.
"I'm still able to physically do what I want to do on stage and sound the way I want to sound and sing the way I want to sing and on and on and on," he told the Morning Call. "And to be able to walk out and see the happiness that those songs bring people, I think, is what keeps me waking up in the morning."
We are glad Newton is still very active. He truly is a legend in his own right.