Watching their young boy of 4 years for the first time moved Katie Whiddon and her boyfriend to tears, it was all too much for them…
Four years old and just walking, seems a little late right? However, consider the circumstances that made this moment even more momentous and special for the parents, their little boy doesn't have arms or legs!
Katie was only just 18 weeks pregnant when she received the heartbreaking news that during the ultrasound they saw something very wrong. Thier little unborn baby wasn't properly developing his limbs, its called amelia-phocomelia.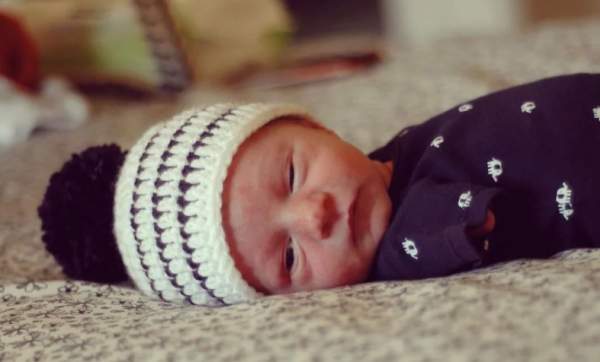 After she had been diagnosed his mom was scared that her son would never be able to do even simple things and as life passed him by be would really struggle…
She said:
"When I first found out he wouldn't have arms or legs, I thought that he would just be a vegetable … I didn't know what to expect," she told People. "I had just turned 19 and I didn't know, 'Am I gonna be able to be good enough for him?' "
Even though she had these fears at first, her son, Camden, was really going to show them how it was going to be! He is brave strong and such an inspiration to them and anyone who sees him.
His mom went on to say:
"When he was around 2 months old, I had him laying on my bed… I saw him out the corner of my eye and he was hitting the toys with his arms. I started to cry, I was just so happy and that confirmed that he was gonna be able to do things."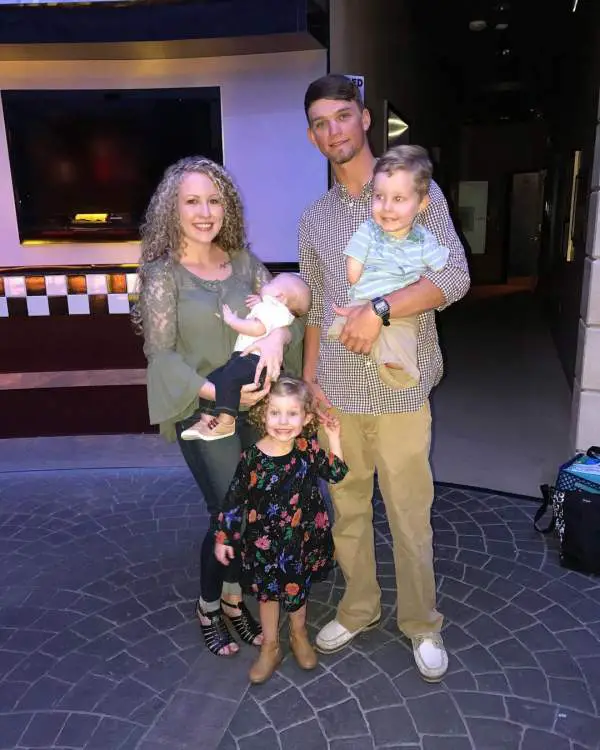 The little boy is seen in front of Katie's boyfriend, called Cole Green, he opens his hands and beckons the little boy to come to him, his sister cheers him all the way!
He says:
"I'm coming to you! …I'm walking!"
He expertly slides across the floor with perfect balance to his dad and his young three-year-old sister, Ryleigh, his younger brother jumps in excitement for his big brother!
The amazing experience that happened as he slid across the floor really showed everyone that as he gets older his conquer anything attitude will really take him far in life, bravo Camden!
Cole and Camden are really excited during the whole thing, such an awesome first experience as he walks for the very first time! Cole says he is "Walking like Nick", he is talking about a motivational speaker and author Nick Vujicic' who was also born with a similar syndrome.
Katie said:
"We started crying, we were so proud …I didn't know when that day would come. I didn't think he was ready for it yet and I was just so shocked and happy. It was so exciting and Ryleigh was over there jumping, excited."
Since the video was posted to Facebook the video has been shared and view thousands of times, Katie knows that her little boy is strong and so incredibly determined to do anything he set his mind to. He will conquer the World!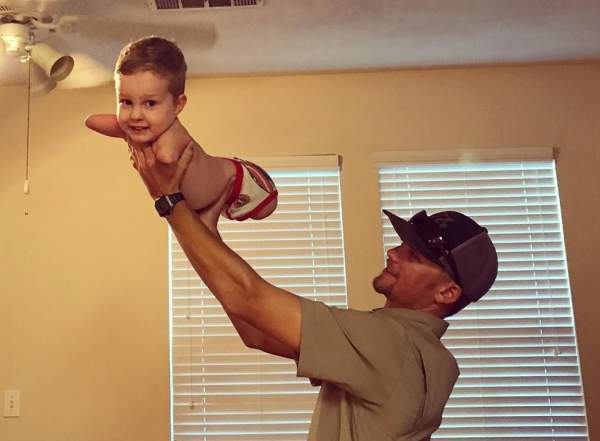 She said finally:
"Call it mother's intuition, but I feel like he's gonna be one of those motivational speakers and now, giving him the exposure will give him a platform so when he's ready to speak for himself he will have people who actually want to listen to him and care about what he has to say."
Bravo again Camden, we think you are completely Awesome, keep up the great work and really never change yourself for anyone, be who you are and you will be amazing!