When something unexpected comes along our way, it is on us to decide whether we will embrace it and try to turn in into our favor or not, just like these veterans who found themselves waiting long hours at the airport as their flight was delayed.
These World War II heroes were supposed to get back home to Kentucky from Washington D.C but got stuck at the Reagan National Airport. All of the veterans were gifted a free trip as part of a project by the non-profit organization Honor Flight Network.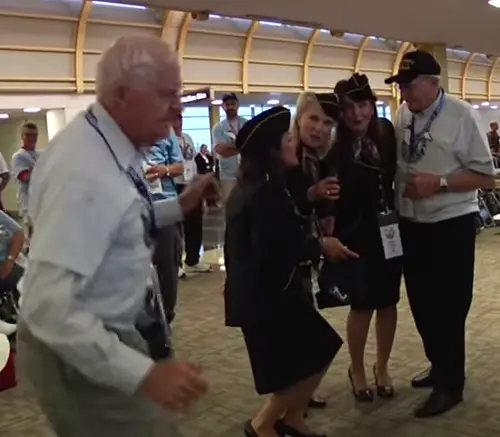 Knowing that waiting can be frustrating, the Ladies of Liberty decided to make the veterans' time at the airport fun so they started singing one of the most famous patriotic songs, the classic Boogie Woogie Bugle Boy by The Andrews Sisters.
However, they probably didn't believe that two of the elderly gentlemen would start dancing. Marin Perryman took the "dance floor" first and his battle buddy, Paul Kopey, joined in.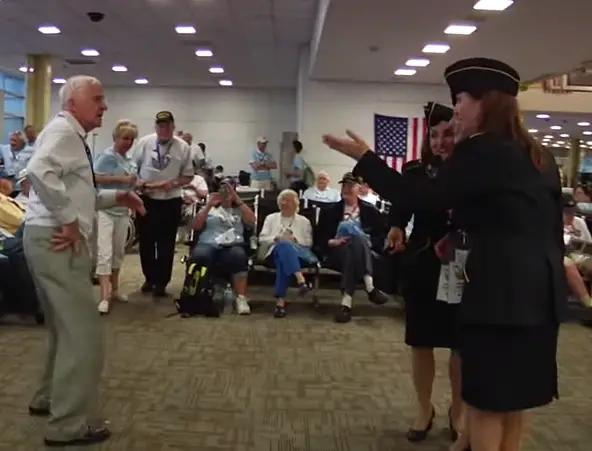 The sight of the veterans moving to the rhythm was pretty incredible to witness. Onlookers were delighted, and one of them, a woman, joined in the heroes in having fun. As she danced with Paul, Martin approached and tapped him on the shoulder, asking for his turn to show off.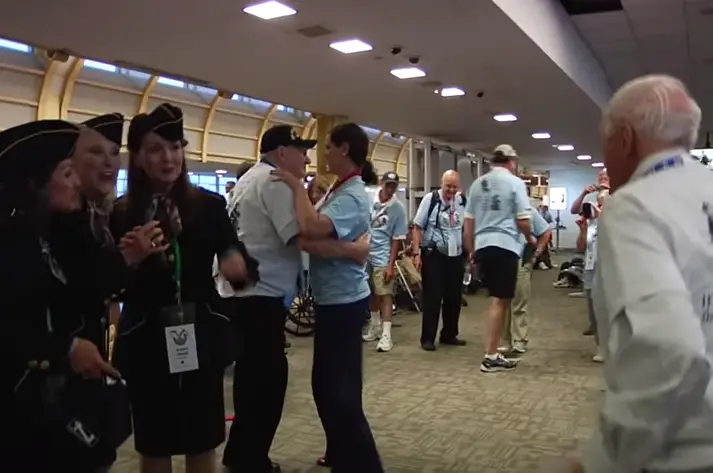 The ending was probably the best of all. It showed the veterans and the woman laughing and hugging each other.
Thankfully, it was all caught on tape by a woman named Grace Gupton who later shared the video on YouTube. Among the comments, there was one written by the woman dancing. It said: "Oh, my goodness! I loved dancing with these gents! It isn't every day that a WWII vet can out dance you! After an early morning and a long day traipsing all over DC, these veterans still have amazing energy!"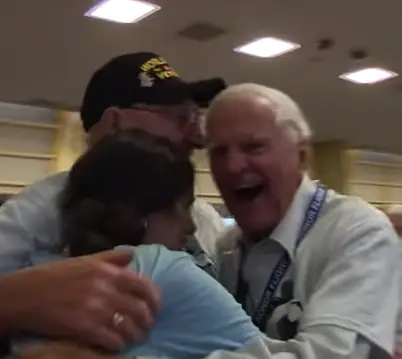 Gentlemen, thank you for your service and thank you for making our day with your dancing.
Take a look at the video of the veterans dancing below. Wasn't life much better before the pandemic?