Charities are a wonderful thing, and although most of us give to charity at some point in life, or even give our time volunteering to help, it's rare we actually get to see the people that these charities help.
Temperance Pattinson has been helping charity organisations for war veterans since she was the tender age of three, but she too never got the chance to meet with a real war hero and have a chat, until this one day!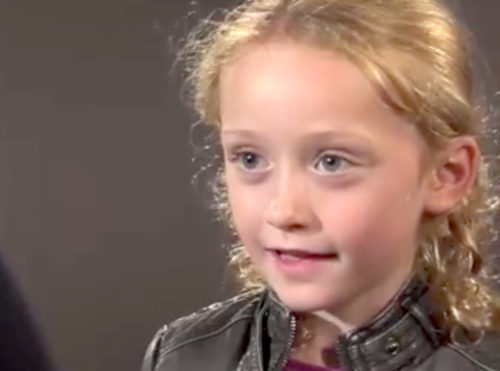 Help for Heroes, the charity, wanted to raise awareness and had the great idea of letting Temperance meet a real life veteran, the very person who she has been helping, and many more like him! It's an incredibly heart wrenching online series that's called "Facing It Together".
So, to meet with Temperance was Simon Brown, a war veteran who was on tour in Iraq. Simon had no clue what to expect from the young girl, come charity worker, but he was very keen to share his storey and explain what it was about her selfless kindness, thought, and work, that was so well felt by the many soldiers in need.
At the point that Simon was on Iraqi soil, and was shot by an enemy sniper, way back in 2006, he was in his mid 20's. After the injury he was not able to provide for himself any more as he was almost completely blind. After over 20 surgeries and many hours under the knife SImon was finally able to return to a relatively normal life again.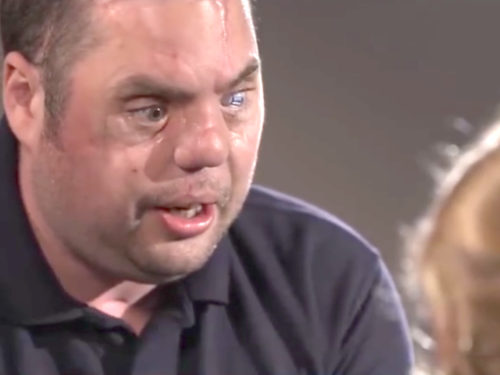 In a deeply emotive moment, Simon explained what had happened when he
finally returned to England

with his injury.

"When I came home I found out that I'd lost my sight and I had to rebuild my life after being told that I was going to be a blind man and leave the army."

Temperance was not only unfazed by Simon's appearance but she was completely drawn into his storey, it was evident that she really understood that this was someone who was not only a war hero, but who also needed our help desperately.

Simon listened intently as Temperance told the story of why she decided to take part in the charity events.

"Even though I didn't know any of the soldiers, I just thought that they did something for us! I thought I could give a present back to them by raising them money."

Temperance just wanted to show her genuine support to the heroes who keep her safe and sound and hopefully it will inspire many more young people too!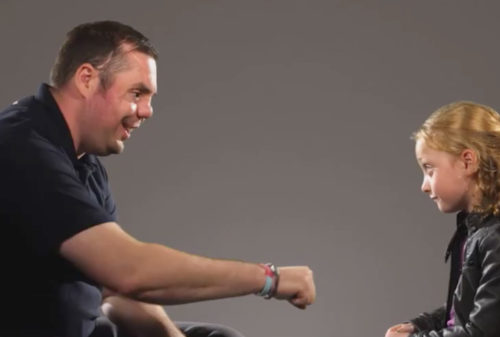 Watch their really amazing video yourself here: