They say that if you have a family and a couple of good friends, a roof over your head, and food on the table, you are way more lucky than you think, because millions of people have neither of that. That's why we should always be thankful for what we have, especially during the holidays.
However, we should never forget that we get to enjoy everything God has given to us because of the peace we live in, which is secured by the brave men and women in the military.
This time, some of them not only made sure we are all safe and sound but made our day by performing in front of the all those people at the National Air and Space Museum's Milestones of Flight gallery.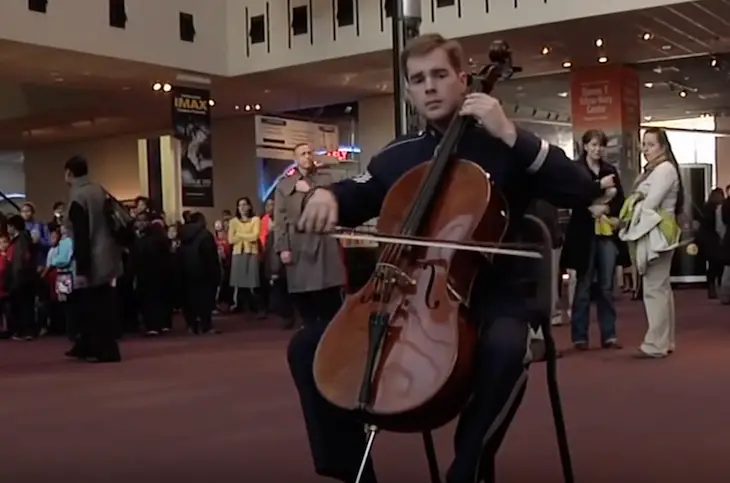 The official Air Force Band's website wrote that the group is comprised of a host of talented musicians. They explained:
"[The] United States Air Force bands consist of one premier band, eleven active duty bands and five Air National Guard bands that feature our nation's finest professional musicians. Our bands honor, inspire and connect reaching over six million listeners at over five thousand live and televised performances each year. Each band operates within their own geographic area of responsibility representing America's Airmen to a global audience."
The skillful musicians put on display an amazingly mesmerizing performance which attracted everyone who got to listen to their angelic voices. The vocals first burst through the loudspeakers and a crowd rushed to check what was going on. One thing was for sure, it was going to be something huge.
It wasn't a small group of performers, but astounding 120 band members who were about to blow the audience's mind with what's one of the best flash-mobs ever.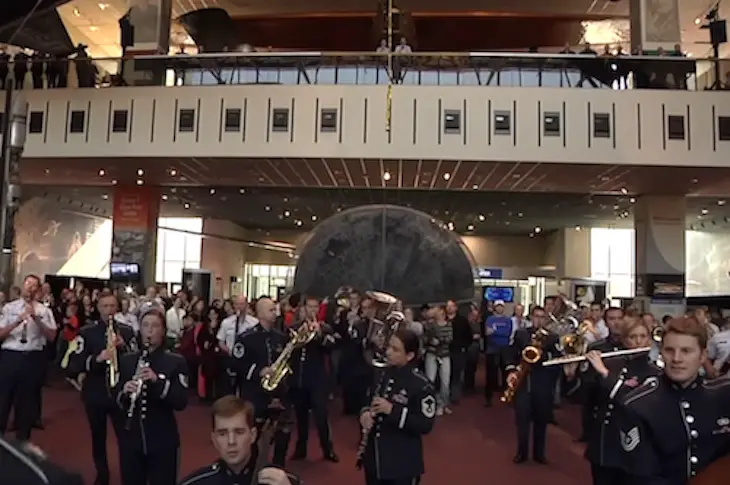 This rendition of "Joy to the World" has to be the most ear-catching. Everyone was left watching in awe and thanking God for being in the right place at the right time for this Christmas surprise.
It's amazing how these heroes of ours took the time to make this holiday more enjoyable and more memorable for the people at the museum and for all of us who got to see the footage. With microphones and instruments in-hand, the talented musicians got the holiday spirit closer to each and every one of us.
We can't be more thankful for having such polished and skillful servicemen who put the people's well-being on the top of their priorities.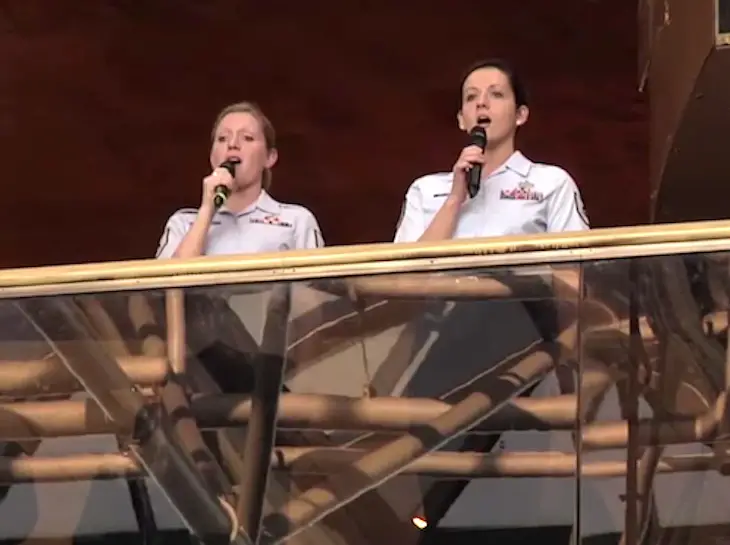 Take a peek at their lovely Christmas performance of "Joy to the World" below. This is touching indeed!
Think your friends would be interested? Share this story!