Imagine what it must feel like to learn that a family member you believed was dead is actually alive.
This happened to two cousins who survived the Holocaust and haven't seen each other for 75 years. Their reunion is one of the most touching we've ever witnessed.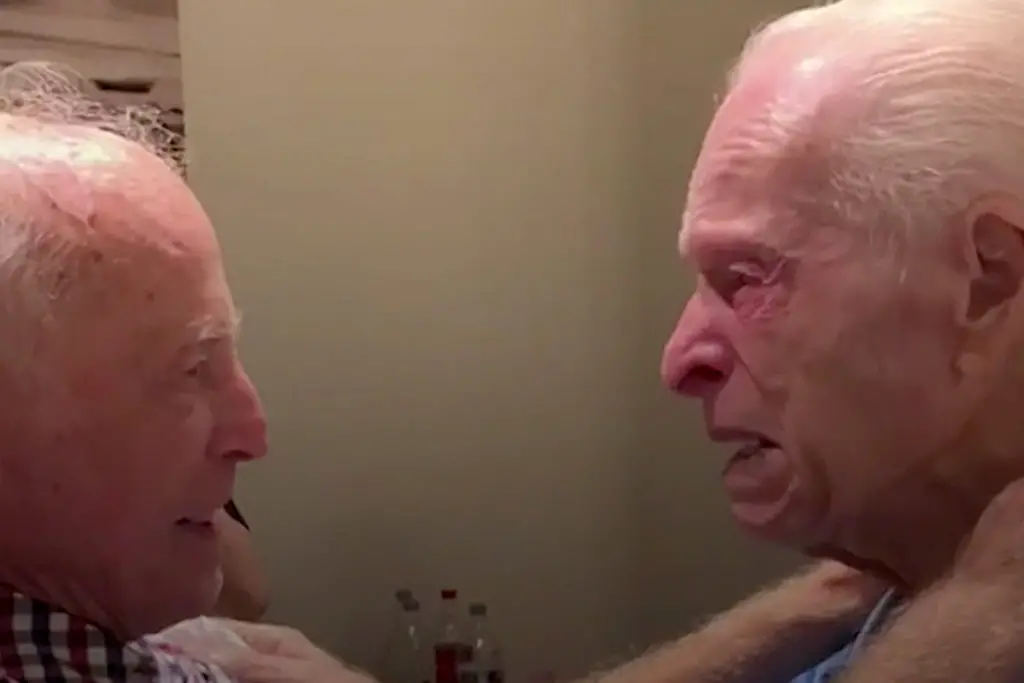 Both cousins, Morris Sana and Simon Mairowitz, lived in Romania with their families and were very close while growing up, but back in 1940 when a fascist group allied their country's government with Nazi Germany, the families had to leave their homeland in order to save their lives.
During the years, they both believed that the other ended up at a concentration camp and was killed.
It wasn't until Sana's daughter showed interest to learn more about her father's family that the two learned they were both safe and sound and escaped the fascists.
After she connected to some family members on Facebook, Sana's daughter learned that Mairowitz was living in the United Kingdom. Soon after, he was told the great news and booked a flight to visit Sana in Israel.
The day of the so much anticipated reunion has finally come and everyone was eager to see the reaction of the long-lost cousins.
Thanks to Sana's granddaughter, Leetal Ofer, we are able to see it too. Needless to say, it filled our hearts with joy.
The video shows Mairowitz anxiously waiting at the hotel room when Sana enters the place.
Seeing each other after so much time, made the cousins break into tears. They can't believe they were given the chance to speak and hug each other as they did when they were just young and restless boys.
"You can see me now, can't you?" says Mairowitz as he embraces Sana.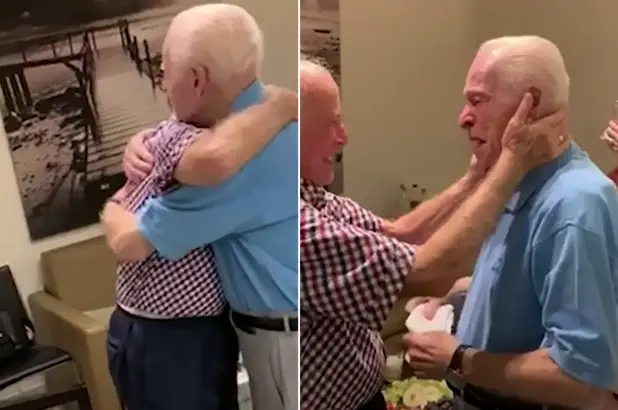 "Good to see you," Sana replies through his tears.

"It's good to see you too," Mairowitz responds.
They can't take their eyes off of each other and can't wait to compensate for the time lost.
The rest of the family members are beyond happy for the opportunity these elderly cousins were given. A mixture of feeling, sobbing and laughing fills the place as Sana and Mairowitz recall their childhood and the happy days in their homeland.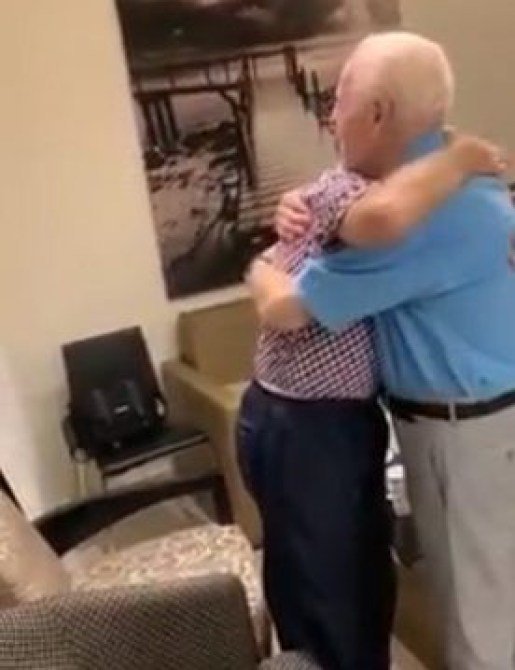 The video that was seen by a great number of people and reminded us of the devastating effects the war had on many people and their families was posted with the following caption:
"This is one of the most moving things I've ever seen and I'd love to share it with you.
My mom recently found some of her long lost cousins on Facebook. To make a long story short…
My grandfather couldn't find his cousin and best friend after the Holocaust and was sure that he was killed at the concentration camps. He hasn't seen or heard from his cousin in 75 years. We were able to arrange for the cousins to meet today.
The war tore so many families apart and to bring them together in Israel is so magical."
After the Nazis took over, around 180,000 Romanian Jews lost their lives and were placed in concentration camps. Those that were lucky enough fled the country and started their life over. Many had to change their names and identity which made it difficult for family members to track each other down once the war was over.
The video of the reunion between these two cousins is truly touching. Take a look at it below and make sure you share it with your friends.