No matter if we had the time of our life while at high-school or we didn't have that many friends to hang out with, when it comes to the prom everyone is looking forward to it.
It's time of love, fun, lots of dancing, and most of all, friendship. And yes, it's even more special when you have the perfect date by your side.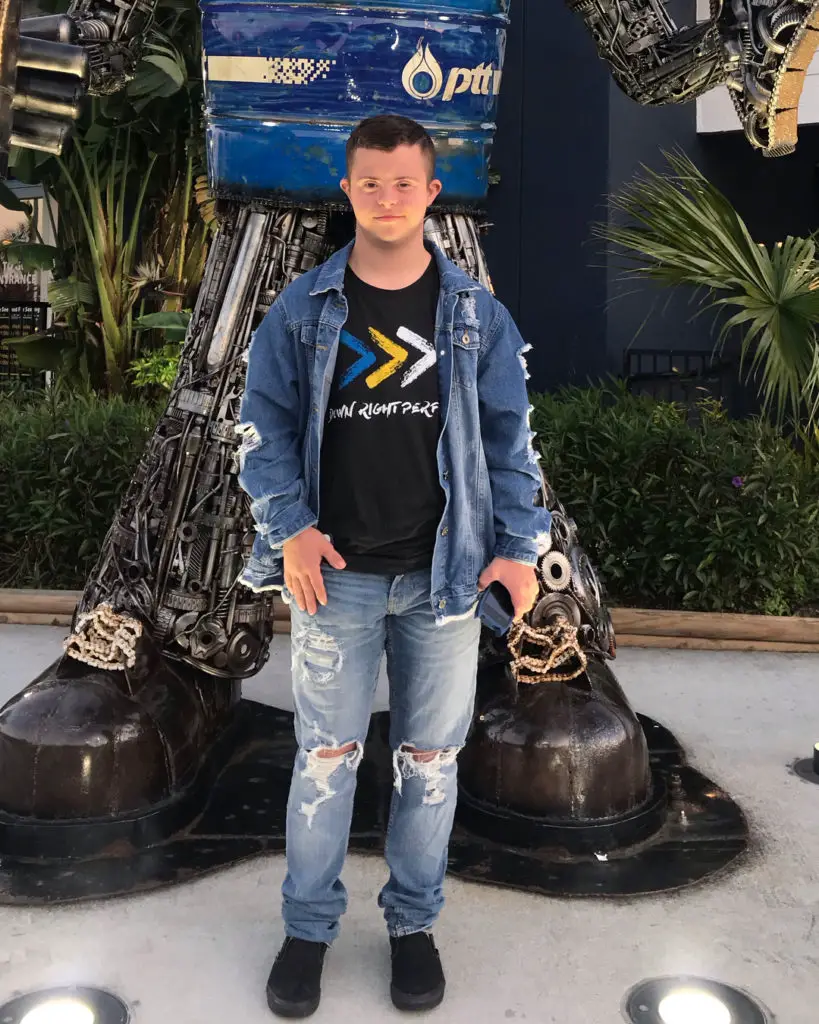 A student named David Matthew Cowan who attends the Seminole High School had the perfect person on mind when he heard of the homecoming. His girlfriend of four years, Saris Marie Garcia.
The two started dating when he was 15, and she was just 14 years old and have loved each other unconditionally ever since.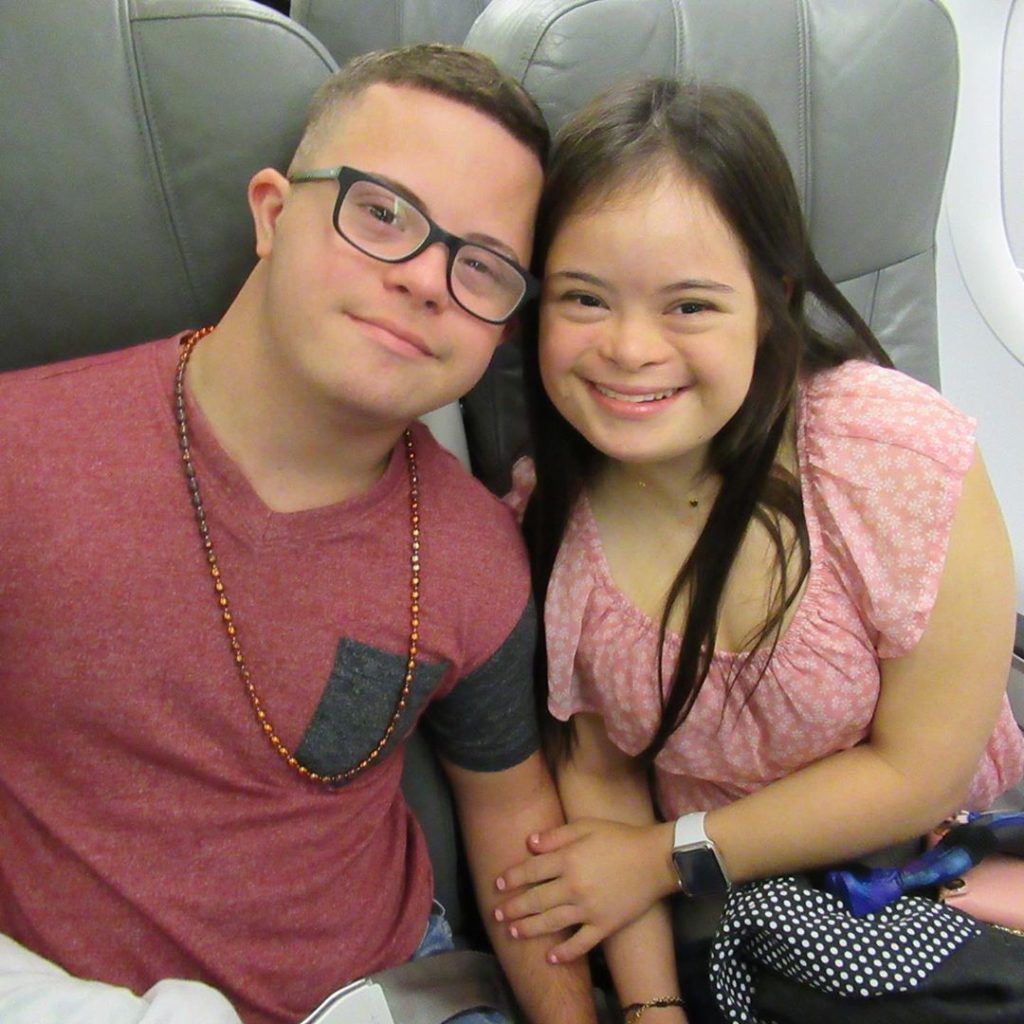 The bond between these two lovebirds is very strong and although they've known each other for long, that doesn't stop Cowan from making their relationship even more exciting by coming up with a bunch of ideas on how to surprise his loved one.
As the homecoming dance at Cowan's school was approaching, he decided to ask Garcia to be his date although she attend a different school.
Knowing Cowan's creativity, no one really expected less from him when it came to the actual proposal which is something neither he nor his girlfriend will ever forget.
As Garcia was cheer-leading at her school's football match, Cowan appeared in front of all those people and her friends carrying a hand-made sign which read: "Will you be my sunshine to homecoming?"
But it wasn't just a plain sign with words written on it. It was nicely decorated with glitter and yellow dandelions. And as everyone was looking at this brave young man approaching his girlfriend with balloons and flowers, their hearts melted.
I am sure each of those girls there wanted to be on Garcia's place, because honestly, it's very rare for students and boyfriends nowadays to be that courageous and propose to their prom date in front of so many people.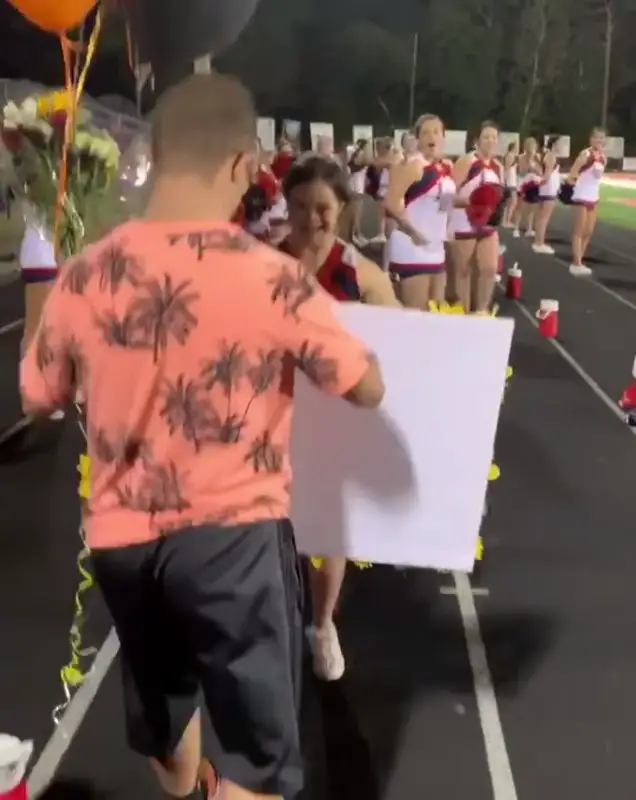 The moment she spots him, Garcia is overjoyed with excitement and rushes towards him, dropping her pom-poms along the way. She really is one lucky girl, isn't she?
Now if you think you've seen it all from this gentleman, wait until you see him getting down on one knee and taking his girlfriend's hand.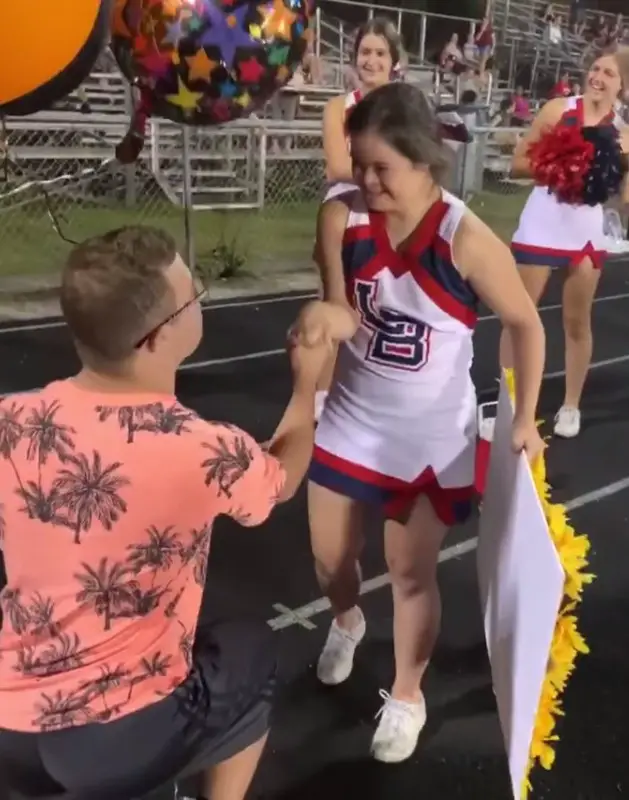 And the resounding yes he gets from Garcia is celebrated with raising hands towards the crowd witnessing the special moment.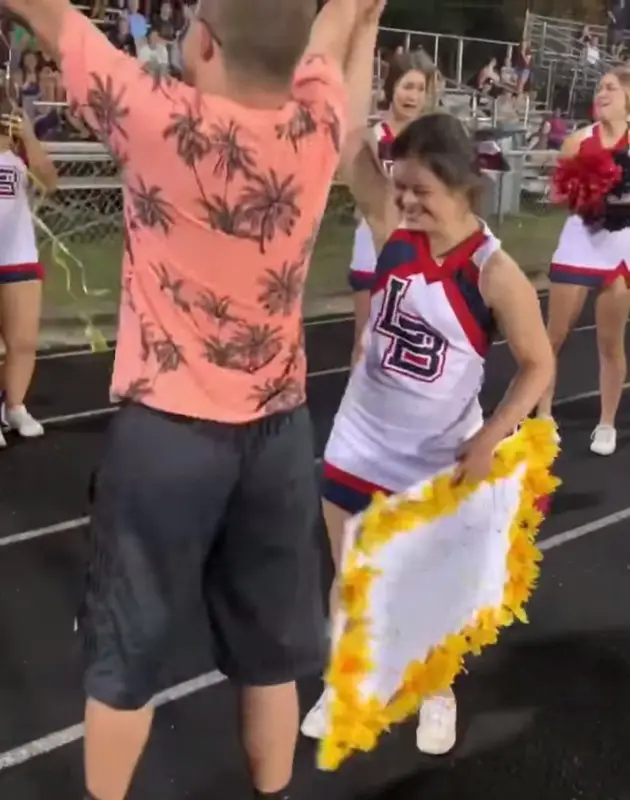 The video has been seen more than 4 million times and that speaks of the fact that people need this type of positivity in their life to remind them that true values are still there hiding in young people like Cowan.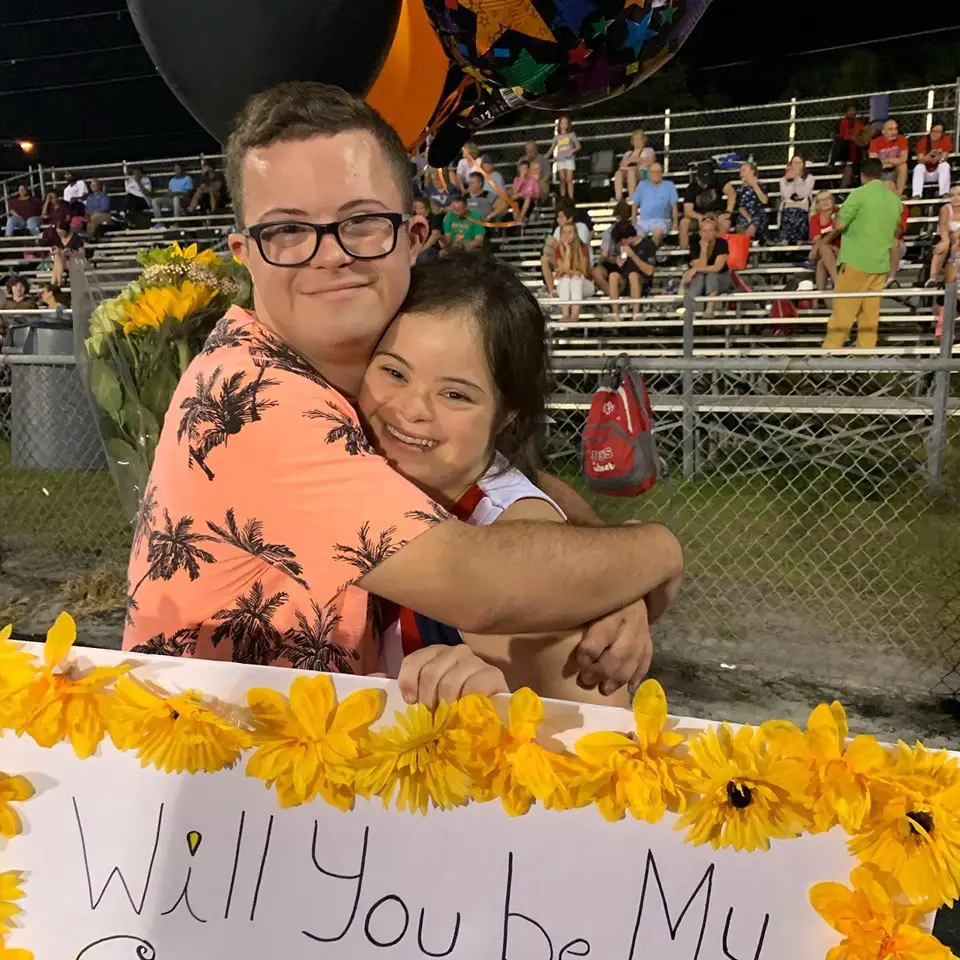 Garcia's mom can't be happier for her daughter. She knows Garcia has by her side someone who loves her and would do anything to see her smile. As for her daughter, she told Yahoo Lifestyle:
"She was radiant! She said many times, 'I can't believe it!'"
And this is what she had to say about Cowan.
"He was so excited and dancing in the bleachers, saying, 'Shhh, its a surprise! I am asking her to Homecoming!'"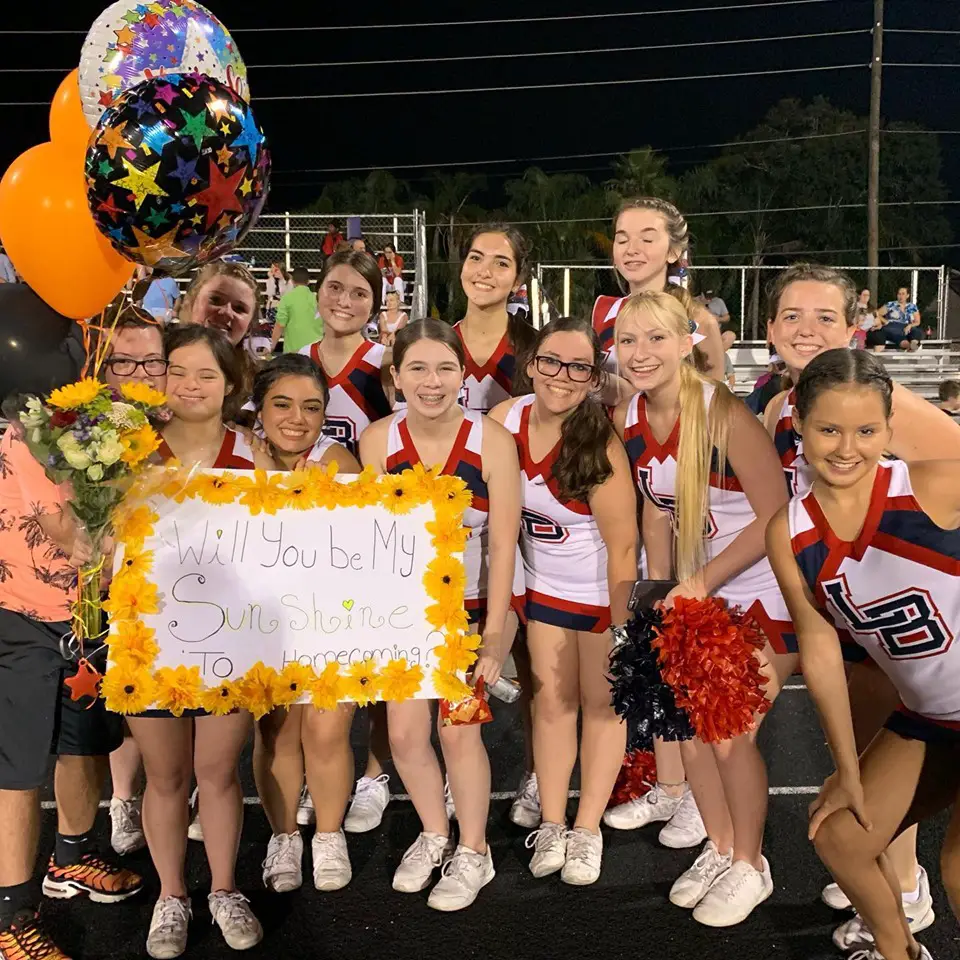 The most amazing part of this couple's relationship is that they first met when they were just three years old and were taking speech therapy at a clinic in Orlando. Both Cowan and Garcia have Down Syndrome but they lead perfectly normal lives and their condition doesn't stop them to live their days to the fullest.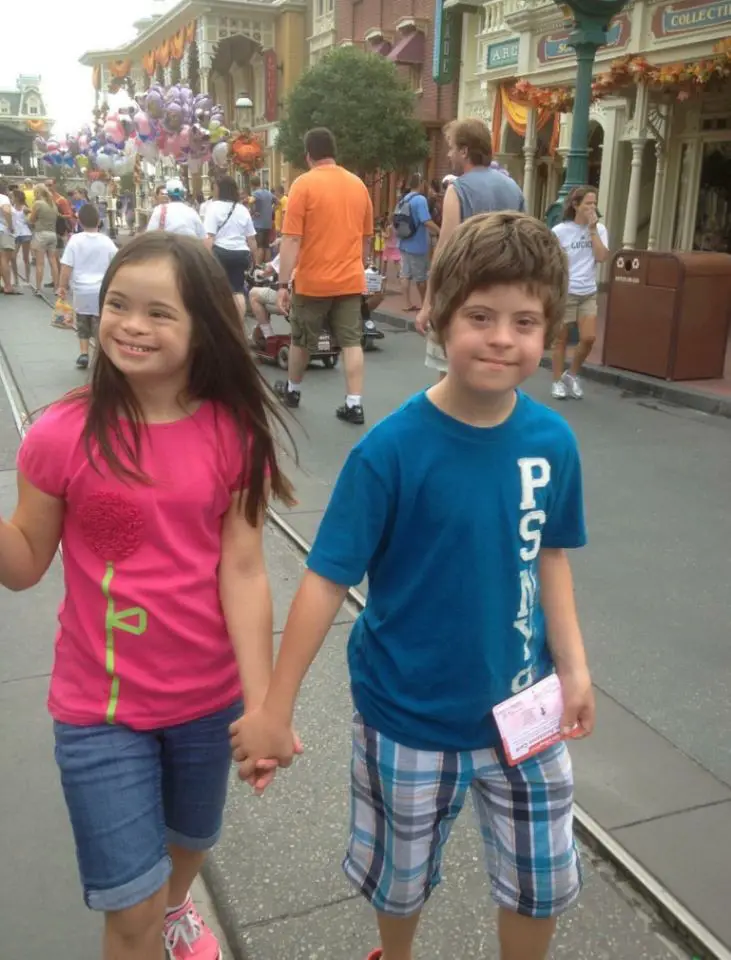 These two are changing the perception that some people and the society have about people with Down Syndrome.
Recently, the photo of the couple was displayed at Times Square during the Down Syndrome Awareness month.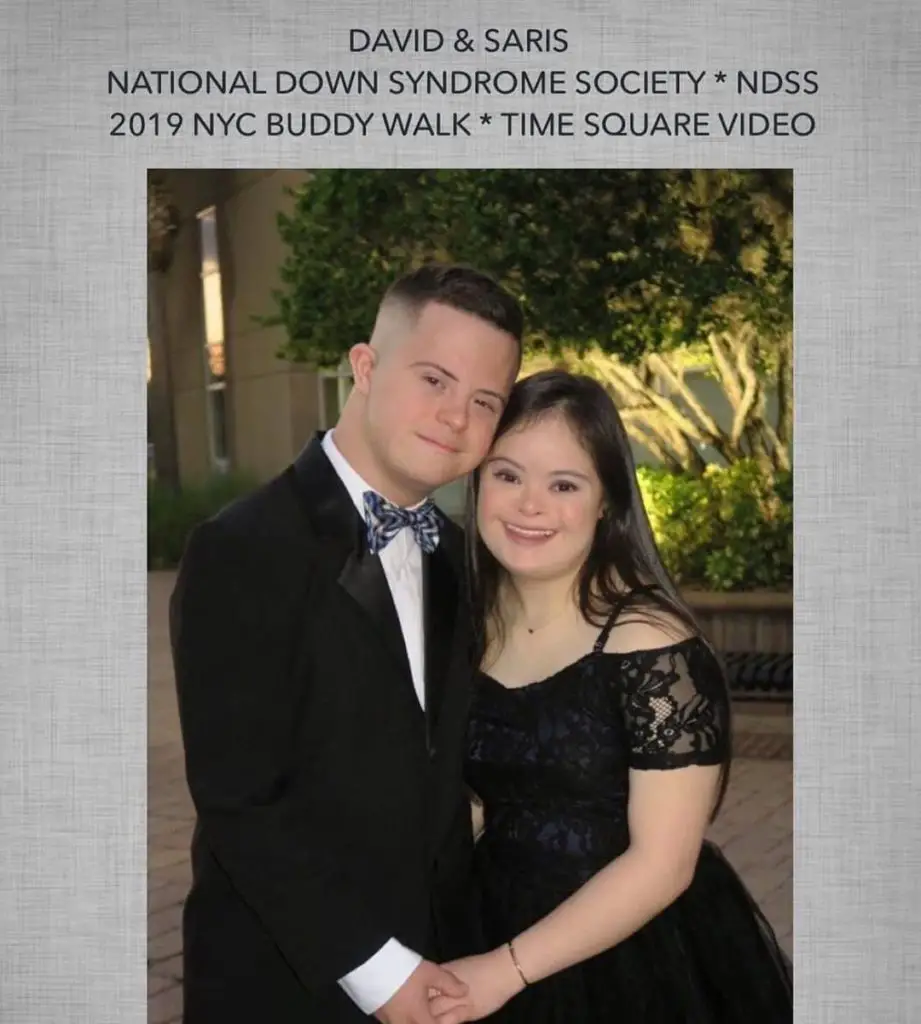 Looking at them, we are sure they were the best-looking couple at the homecoming dance, don't you think so?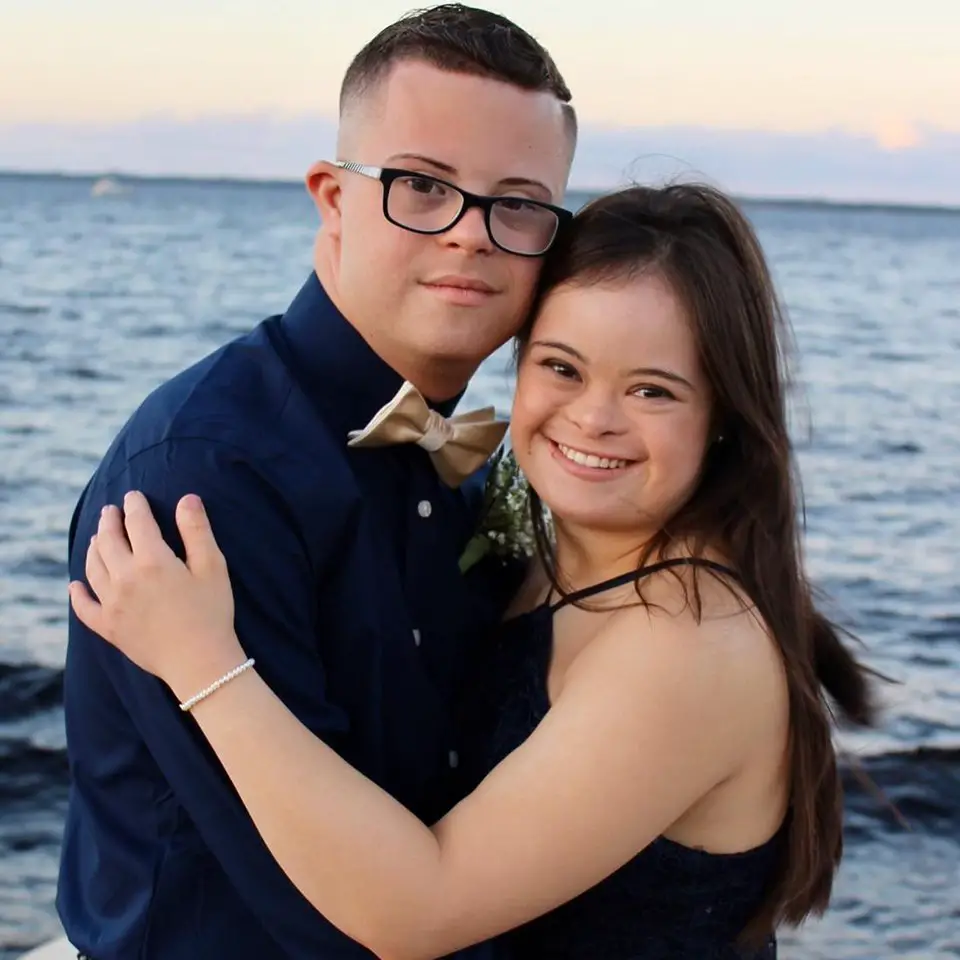 Cowan and Gracia may still not be fully aware of the impact their relationship has on other people who share their condition.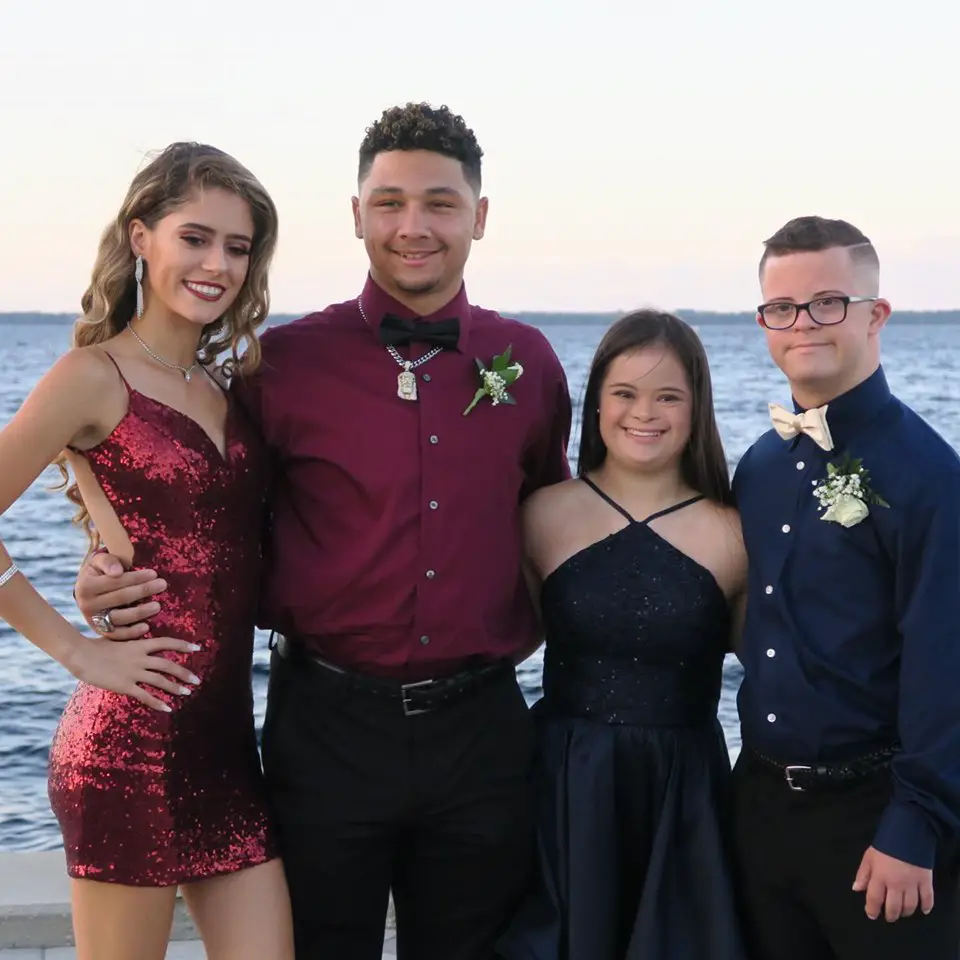 The video of the proposal is definitely something you don't want to miss. It will warm your heart and put a smile on your face.