Tom Sizemore, best known for his role in Saving Private Ryan, suffered a brain aneurysm on Saturday, February 18, a representative for the actor has confirmed the news.
"He is in the hospital," Charles Lago told the media. "His family is aware of the situation and are hoping for the best. It is too early to know about [a] recovery situation as he is in critical condition and under observation."
Tom collapsed at his home in Los Angeles and was transported to hospital soon after. Sadly, his family is now sharing some devastating news with the public. As per the actor's manager, they are "deciding on end of life matters" after having been told by doctors that "there is no further hope."
According to a statement from Tom Sizemore's manager, on Monday "doctors informed his family that there is no further hope and have recommended end of life decision. The family is now deciding end of life matters." https://t.co/qm0ef7LtAF

— Variety (@Variety) February 28, 2023
The statement reads: "In the early hours of Saturday, February 18, Tom Sizemore collapsed at his Los Angeles home and was transported to a hospital by Paramedics. He was found to be suffering from a brain aneurism that occurred as a result of a stroke.
"Since that day, Tom has remained in critical condition, in a coma and in intensive care."
Further, it reads: "Today, doctors informed his family that there is no further hope and have recommended end of life decision. The family is now deciding end of life matters and a further statement will be issued on Wednesday."
The statement concludes: "We are asking for privacy for his family during this difficult time and they wish to thank everyone for the hundreds of messages of support, and prayers that have been received. This has been a difficult time for them."
Tom has had quite a career. Besides what is believed to be one of his biggest roles, that of Mike Horvath in Saving Private Ryan, he has also played in "Born on the Fourth of July" alongside Tom Cruise, "Pearl Harbor" with Ben Affleck, and in the television show "Twin Peaks." He has also worked as a writer and producer for various projects.
The 61-year-old actor has had troubles with the law in the past. In 2003 he was convicted of domestic violence against then-girlfriend Heidi Fleiss, while in 2005, he was sentenced to several months in jail after being caught trying to fake a urine test. But he has always spoken openly about his troubles, including his attempts to stay sober.
"I've been trying to get sober since 1991 … It became really big news much later than that, but I was trying to stop. I've had a problem for a long time. I had periods, long periods, of sobriety and I would end up relapsing," Tom said in the past.
"I still go to meetings and work my steps, but I had reached a place in my life where I knew I had to stop," he explained. "I couldn't be arrogant anymore. If I wanted to reach a nice and pleasant old age, I had to stop. And if I wanted to watch my kids grow up, I needed to reach a place where I knew it was over.
"So far, it has remained over," he once said. "I still have to do my daily inventory and show up."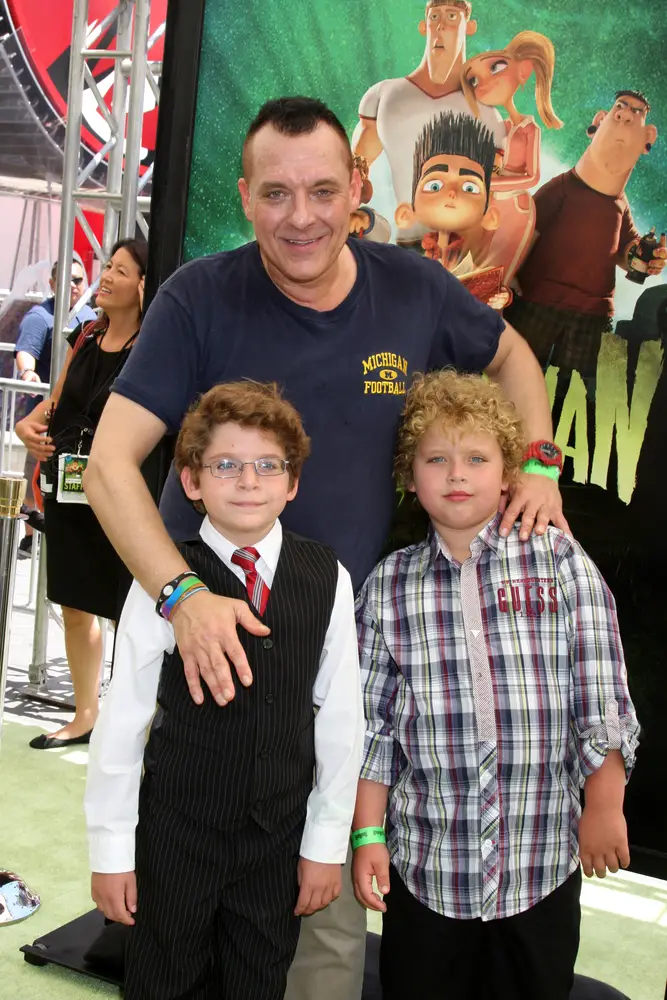 Tom is a father to twins Jagger and Jayden.
We are so sorry for everything Tom's family is going through and we hope for the best.
Please SHARE this article with your family and friends on Facebook.
Bored Daddy
Love and Peace