Kyle Jacobs, the 49-year-old husband of country singer Kellie Pickler, was found dead inside the couple's Nashville, Tennessee home on Friday. The death of Jacobs, who was a songwriter, was being investigated as an apparent suicide.
Following a 911 call, first responders found Jacobs' lifeless body. "Mr. Jacobs' wife, Kellie Pickler, reported that she awoke a short time earlier, did not see her husband, and began looking for him," according to the statement. "After she and her personal assistant were unable to open the door to the upstairs bedroom/office, the assistant telephoned 911."
The couple tied the knot in 2011 and didn't have children together. According to people close to them, they led quite lives in Nashville.
Speaking of herself, Kellie said she was a quiet girl in love with gardening.
"I'm known as the sixth unofficial Golden Girl by my pals. I'm that 104-year-old trapped in a 35-year-old body. Sudoku is my favorite game. I appreciate exciting discussions. On the front porch, I adore swinging back and forth. I like being around kind people," she once said.
She has also spoken of her husband during numerous occasions. "He is so brilliant at what he does," she said in 2015. "Working with Kyle has been wonderful, and I'm beyond pleased to be in the studio once more recording a new album. It was amazing to be in the front row as an artist and see him in his element because he's been seeing me play for years," Kellie added.
Over the course of his career, Jacobs collaborated with various country music legends, such as Tim McGraw, Garth Brooks, Darius Rucker, and Kelly Clarkson. Among the rest, he co-wrote Garth Brooks' 2007 single "More Than a Memory" with Lee Brice and Billy Montana. The song is considered to be the first country song to debut at No. 1 on Billboard's Hot Country Songs chart.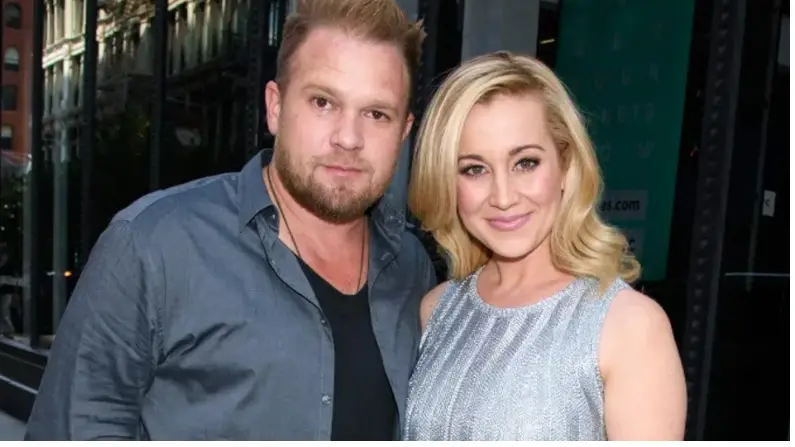 Late Kyle was honored with an Academy of Country Music Award in 2014 for writing and producing "I Drive Your Truck," Lee Brice's big hit from 2012.
"Creating songs with lovely hearts in beautiful places is one of my favorite things to do as a songwriter," he said in a 2021 Instagram post.
Those close to Kyle said they have never noticed any signs that he was struggling in any way so they find it hard to accept the fact that he took his own life.
Kyle was always very optimistic and radiated joy wherever he was present.
When Lee Brice released his fifth studio album, Kyle was quick to post about it on the social media. "Platinum?! SWEEEET!!! "This one was created by an exceptional team of incredibly creative individuals," he wrote in the caption. "I am quite grateful to have contributed in whatever manner… Jesus, God bless you!"
Kyle and Kellie dated for some time before he proposed her in 2010. She describes that day as one of the most beautiful in her life.
In an Instagram post from 2017, Kellie wrote, "We watched the sunset gently paint a colorful ending to a lovely day after Kyle got down on one knee and I screamed 'YES!!!'
"When two people marry, the wedding is not about the glamour. That applies to both the bride and husband and God." Pickler told at the time. "I can't think of a term that describes how lovely it was," she remarked, "with only ourselves, God, and our pastor present."
Our thoughts and prayers are with Kellie Pickler and her family during these times of grief.
Please SHARE this article with your family and friends on Facebook.
Bored Daddy
Love and Peace