When it comes to dancing and wowing the crowds, Ireland is the place. Step dancing is in their DNA and they can't help by show their dancing skills whenever they're given the chance. If you've ever been to this stunning country and met its amazingly friendly and cheerful people, you have probably stumbled upon street dancers, too. It really is a totally unique experience. People are gathered around the dancers and see them putting their hearts into the moves of the traditional routines.
The passersby who were thrilled watching a lady performing on the busy streets of Galway, west of Ireland, got more than what they hoped for. Someone really special joined the lady and it brought huge grin on everyone's face.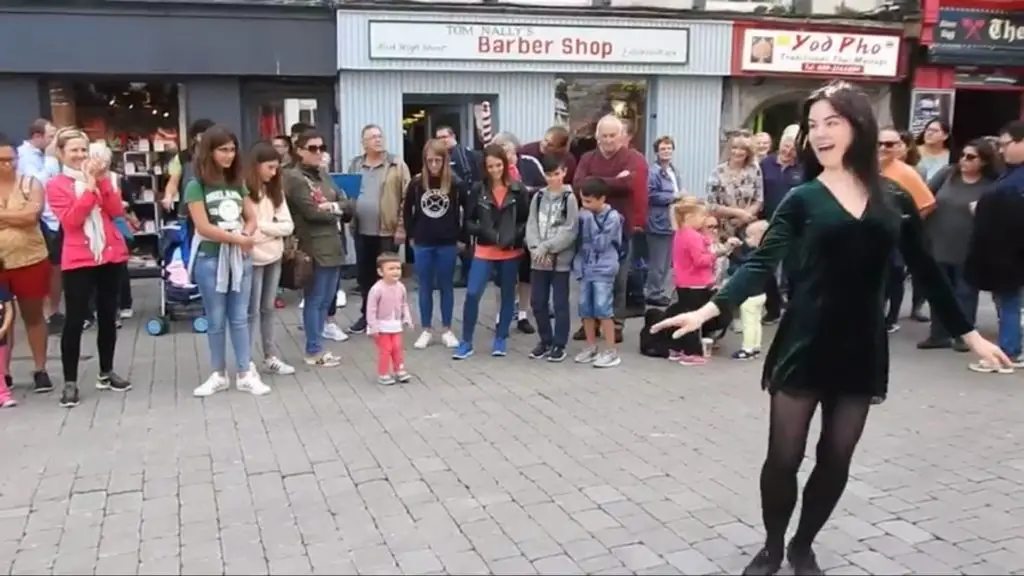 Among the crowd, there was a little girl who just couldn't take her eyes of off the dancing lady. It was obvious she was enchanted by the performance and it looked like she was waiting to take part in it as she is seen approaching the dancer and then getting back again. As the performer noticed the hesitant girl, she encouraged her to take the dance 'floor' by dancing her way to her.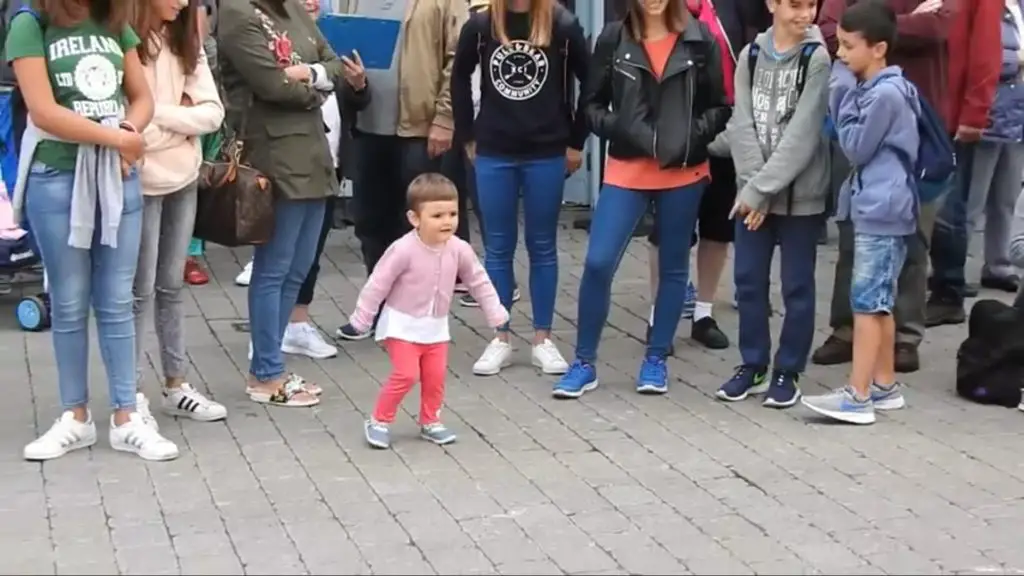 Once the girl realized the dancer took a notice of her, she became even more excited and her cute face was glowing from all the happiness she felt at that very special moment. She then got encouraged by the people who were now all looking at her and started dancing even better and in a more cheerful manner than before. Needless to say, everyone enjoyed looking at this Irish dancing performer in the making.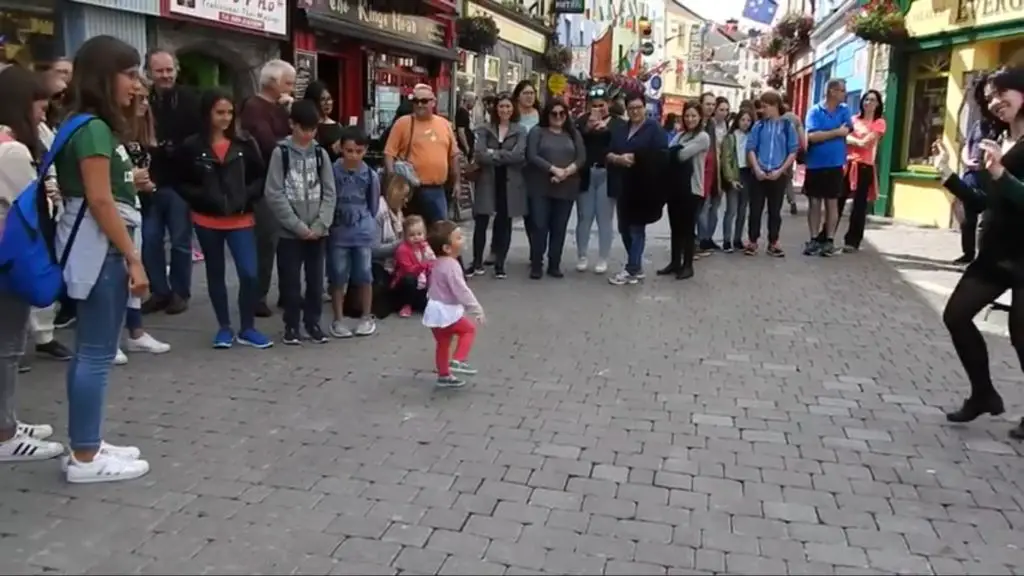 This really made everyone's day. The joy the girl experienced spread to the rest of the onlookers. The dancing lady was glad she had a partner and didn't mind the fact that the little lady stole her show. Irish music has that power of spreading happiness around.